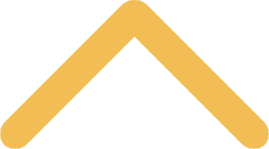 About St. Norbert College Women's Softball
We started our softball program in 1980. The first year for fastpitch was 1983. The Green Knights claimed their first Midwest Conference title in 1991 and have won a total of six league crowns. We have played in five NCAA Division III tournaments. In 2010, we finished third in the Great Lakes Regional while winning a school-record 33 games.

We play our home games at Miron Construction Field in De Pere.

NCAA Division III Tournament Appearances 
2007, 2009, 2010, 2012, 2017

Midwest Conference Championships 
1991, 2007, 2009, 2010, 2012, 2017

Wisconsin Independent Colleges-Women's Athletic Conference Championships 
1980
Year-By-Year Results
| Year | Record | Conference | Coach  | Comments |
| --- | --- | --- | --- | --- |
| 1980 | 8-0 | - | Judith Cohen  | Won WIC-WAC |
| 1981 | 7-5 | - | Judith Cohen | |
| 1982 | not available | - | Judith Cohen | |
| 1983 | 6-5 | - | Connie Tilley  | First year for fastpitch |
| 1984 | 13-10 | 3rd | Connie Tilley  | First year in MWC |
| 1985 | 15-9 | 8-1/2nd | Connie Tilley | |
| 1986 | 21-9 | 9-1/2nd | Connie Tilley | |
| 1987 | 14-8 | 10-0/4th | Connie Tilley | |
| 1988 | 14-9 | 6-2/3rd | Connie Tilley | |
| 1989 | 19-10 | 8-0/3rd | Connie Tilley | |
| 1990 | 16-12 | 5-3/2nd | Connie Tilley | |
| 1991 | 20-8 | 6-2/1st | Connie Tilley  | MWC champion |
| 1992 | 19-6 | 8-0/2nd | Connie Tilley | |
| 1993 | 16-7 | 8-2/3rd | Connie Tilley | |
| 1994 | 16-12 | 6-4/T5th | Connie Tilley | |
| 1995 | 10-16 | 3-7/T9th | Connie Tilley | |
| 1996 | 17-12 | 5-4/T7th | Len Wagner | |
| 1997 | 12-18 | 2-8/T11th | Len Wagner | |
| 1998 | 15-17 | 5-3/3rd | JoAnn Krueger | |
| 1999 | 14-18 | 3-5/T7th | JoAnn Krueger | |
| 2000 | 19-13 | 3-5/T7th | JoAnn Krueger | |
| 2001 | 22-13 | 10-3/2nd | JoAnn Krueger | |
| 2002 | 17-15 | 9-4/3rd | JoAnn Krueger  | |
| 2003 | 20-10 | 8-5/3rd | JoAnn Krueger | |
| 2004 | 12-19 | 8-5/5th | JoAnn Krueger | |
| 2005 | 10-21-1 | 3-10/T9th | JoAnn Krueger | |
| 2006 | 21-14 | 8-5/T5th | JoAnn Krueger | |
| 2007 | 20-14 | 11-2/1st | JoAnn Krueger | MWC champion/NCAA Regional |
| 2008 | 16-16 | 6-2/3rd | JoAnn Krueger | |
| 2009 | 17-19 | 10-3/1st | JoAnn Krueger  | MWC champion/NCAA Regional |
| 2010 | 33-8 | 13-0/1st | JoAnn Krueger  | MWC champion/NCAA Regional |
| 2011 | 20-18 | 10-3/2nd | JoAnn Krueger | |
| 2012 | 18-20 | 6-2/1st | JoAnn Krueger | MWC champion/NCAA Regional |
| 2013 | 20-15 | 10-4/3rd | JoAnn Krueger | |
| 2014 | 18-17 | 7-1/2nd | JoAnn Krueger | |
| 2015 | 13-21 | 8-6/T5th | JoAnn Krueger | |
| 2016 | 6-30 | 5-15/9th | JoAnn Krueger | |
| 2017 | 21-16 | 15-3/1st | JoAnn Krueger | MWC Champion/NCAA Regional |
| 2018 | 11-21 | 7-11/7th | JoAnn Krueger | |
| 2019 | 23-17 | 13-5/T2nd | JoAnn Krueger | |
| 2020 | 0-0 | - | JoAnn Krueger | Season cancelled - Covid-19 |
| Totals | 630-528-1 | 257-129 | 39 years | |
Women's Softball Coaches Summary
| | | |
| --- | --- | --- |
| Judith Cohen | 1980-82 (3 yrs.) | 15-5, .750 |
| Connie Tilley | 1983-95 (13 yrs.) | 199-122, .620 |
| Len Wagner | 1996-97 (2 yrs.) | 29-30, .492 |
| JoAnn Krueger | 1998-present (22 yrs.)  | 386-372-1, .509 |