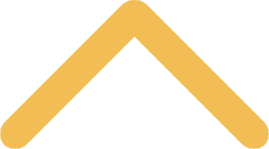 About Women's Swimming & Diving at St. Norbert
St. Norbert College's started its women's swimming program in the 2000-01 school year and competed through the 2008-09 school year. The program was restarted in the 2018-19 school year.
St. Norbert's home meets are on campus at Mulva Pool in the Mulva Family Fitness & Sports Center, which
opened in 2018.
The Gehl Aquatics Center at the Mulva Family Fitness & Sports Center
In May 2017, the former Schuldes Sports Center at St. Norbert College was reborn as the Mulva Family Fitness & Sports Center – a state-of-the-art facility housing training and workout centers, health services, and the college's basketball, volleyball and track teams.
The jewel in the MFFSC crown is the Paul O. and Carol H. Gehl Aquatics Center, housing a competition pool beside floor-to-ceiling windows overlooking the Fox River. This dramatic space will now be home to our men's and women's swimming and diving teams, and it is unquestionably one of the standout facilities at any Division III school in the Midwest.
Year-By-Year Results
| Year | Conf. | Coach  | Comments |
| --- | --- | --- | --- |
| 2000-01 | 7th | Nathan Owens | |
| 2001-02 | 4th | Nathan Owens | |
| 2002-03 | 4th | Dan Newel & Jeremy Moeller | |
| 2003-04 | 3rd | Dan Newel & Jeremy Moeller | |
| 2004-05 | 5th | Jeremy Moeller | |
| 2005-06 | 5th | Jeremy Moeller | |
| 2006-07 | 8th | Jeremy Moeller | |
| 2007-08 | 7th | Erin Wood | |
| 2008-09 | 9th | Erin Wood | |
| 2009-2018 |  - |  - | Program on hiatus |
| 2018-19 | 5th | Franco Pacheco | |
| 2019-20 | 4th | Hannah Saiz | |