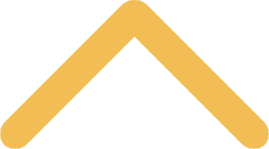 About St. Norbert College Men's Tennis
We started our men's tennis program in the 1937-38 season and with the exception of World War II has continued ever since. Available records date back to the mid-1960s. The Green Knights began playing in the Midwest Conference in 1983. 
St. Norbert plays its home matches at Western Racquet and Fitness Club in Ashwaubenon.
Year-By-Year Results
| Year | Record | Conference | Coach  | Comments |
| --- | --- | --- | --- | --- |
| 1965 | - | - | Jerry Johnson | |
| 1966 | 3-5 | - | Jerry Johnson | |
| 1967 | 3-7 | - | Jerry Johnson | |
| 1968 | - | - | John Reeve | |
| 1969 | 6-3 | - | Tom Nelson | |
| 1970 | 3-3 | - | Tom Nelson | |
| 1971 | 6-3 | - | Tom Nelson | |
| 1972 | 6-3 | - | Tom Nelson | |
| 1973 | 1-5 | - | Tom Nelson | |
| 1974 | 1-10 | - | Howard Kolstad | |
| 1975 | 0-8 | - | Howard Kolstad | |
| 1976 | 2-9 | - | Howard Kolstad | |
| 1977 | 6-8 | - | Howard Kolstad | |
| 1978 | 4-9 | - | Howard Kolstad | |
| 1979 | 3-7 | - | Howard Kolstad | |
| 1980 | - | - | Ed Stenger | |
| 1981 | 1-10 | - | Ed Stenger | |
| 1982 | - | - | Ed Erickson | |
| 1983 | 4-5 | 11th | Bob Hoffman  | First year in MWC |
| 1984 | 3-5 | 8th | Don LaViolette | |
| 1985 | 3-5 | 8th | Don LaViolette | |
| 1986 | 1-5 | 9th | Don LaViolette | |
| 1987 | 4-4 | 9th | Mary Arndorfer | |
| 1988 | 3-8 | 6th | Mary Arndorfer | |
| 1989 | 4-4 | 7th | Shelly Braatz | |
| 1990 | 3-5 | 6th | Shelly Braatz | |
| 1991 | 2-4 | 8th | Shelly Braatz | |
| 1992 | 3-4 | 7th | Don Rondou | |
| 1993 | 6-9 | 9th | Don Rondou | |
| 1994 | 6-8 | 7th | Don Rondou | |
| 1995 | 5-7 | 7th | Don Rondou | |
| 1996 | 5-7 | 8th | Don Rondou | |
| 1997 | 5-8 | 6th | Don Rondou | |
| 1998 | 5-7 | 6th   | Tim Burke | |
| 1999 | 3-8 | 6th | Sara Schubring | |
| 2000 | 3-10 | 4th | Sara Schubring | |
| 2001 | 7-5 | 3rd | David Shalkhauser | |
| 2002 | 2-12 | 7th | David Shalkhauser | |
| 2003 | 5-9 | 8th | David Shalkhauser | |
| 2004 | 12-5 | 3rd | David Shalkhauser | |
| 2005 | 10-10 | 3rd | David Shalkhauser | |
| 2006 | 9-17 | 4th | Paul & Carrie Miller | Sunday at NCAA Singles Nationals |
| 2007 | 16-12 | 3rd | Paul & Carrie Miller  | Sunday at NCAA Singles Nationals |
| 2008 | 14-13 | 3rd | Paul & Carrie Miller | |
| 2009 | 18-10 | 4th | Paul & Carrie Miller | |
| 2010 | 12-20 | 4th | Paul & Carrie Miller | |
| 2011 | 9-12 | T3rd | Adam Albertsen | |
| 2012 | 5-13 | 6th | Matt Keesey | |
| 2013 | 6-11 | 5th | Matt Keesey | |
| 2014 | 4-12 | 4th | Matt Keesey | |
| 2015 | 6-11 | T5th | Matt Keesey | |
| 2016 | 7-8 | T5th | Matt Keesey | |
| 2017 | 8-8 | 6th | Matt Keesey | |
| 2018 | 9-9 | T4th | Matt Keesey | |
| 2019 | 6-12 | T5h | Matt Keesey | |
| 2020 | 3-5 | - | Tim Dean | |
| Totals | 278-411 | - | 56 years | |
Men's Tennis Coaches Summary
| | | |
| --- | --- | --- |
| Jerry Johnson | 1965-67 (3 yrs.) | 6-12, .333 |
| John Reeve | 1968 (1 yr.) | not available |
| Tom Nelson | 1969-1973 (5 yrs.) | 22-17, .564 |
| Howard Kolstad | 1974-79 (6 yrs.) | 16-51, .242 |
| Ed Stenger | 1980-82 (3 yrs.) | 1-10, .091 |
| Bob Hoffman | 1983 (1 yr.) | 4-5, .444 |
| Don LaViolette | 1984-86 (3 yrs.) | 8-14, .364 |
| Mary Arndorfer | 1987-88 (2 yrs.) | 7-12, .368 |
| Shelly Braatz | 1989-91 (3 yrs.) | 9-13, .409 |
| Don Rondou | 1992-97 (6 yrs.) | 30-43, .411 |
| Tim Burke  | 1998 (1 yr.) | 5-7, .417 |
| Sara Schubring | 1999-2000 (2 yrs.) | 6-18, .250 |
| David Shalkhauser | 2001-05 (5 yrs.) | 36-41, .468 |
| Paul & Carrie Miller | 2006-10 (5 yrs.) | 69-72, .489 |
| Adam Albertsen | 2011 (1 yr.) | 9-12, .429 |
| Matt Keesey | 2012-2019 (8 yrs.) | 51-84, .378 |
| Tim Dean | 2020-present (1 yr.) | 3-5, .375 |