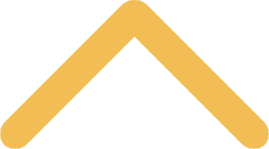 About St. Norbert College Women's Tennis
We started our women's tennis program in 1975. The Green Knights began playing in the Midwest Conference in 1983. We have won four Midwest Conference championships and played in three NCAA Division III Tournaments.  
We play our home matches at Western Racquet & Fitness Club in Ashwaubenon.
NCAA Division III Tournament Appearances 
2010, 2015, 2017
Midwest Conference Championships
1996, 1997, 2009, 2014
Year-By-Year Results
Year
Record
Conference
Coach 

Comments

1975

4-4

-

Betty Griese

1976

1-4

-

Betty Griese

1977

2-4

-

Betty Griese

1978

3-6

4th

Betty Griese

1979

3-4

3rd

Alan Plog

1980

7-0

1st

Ed Stenger

1981

6-3

1st

Ed Stenger

1982

5-3

-

Shirley Foeller

1983

6-4

4th

Ann Mortell

1984

-
4th

Ann Mortell

1985

3-2

7th

Mary Arndorfer

1986

3-2

7th

Mary Arndorfer

1987

8-2

6th

Mary Arndorfer

1988

2-8

8th

Mary Arndorfer

1989

2-6

7th

Shelly Braatz

1990

4-5

4th

Shelly Braatz

1991

3-8

5th

Shelly Braatz

1992

4-6

7th

Don Rondou

1993

6-4

7th

Don Rondou

1994

4-7

5th

Don Rondou

1995

7-6

3rd

Don Rondou

1996

15-2

1st

Don Rondou

1997

9-3

1st

Don Rondou

1998

4-10

4th  

Sara Schubring

1999

2-5

4th

Sara Schubring

2000

1-8

7th

Kathryn Ullman

2001

2-8

5th

Kathryn Ullman

2002

6-4

5th

Kathryn Ullman

2003

8-3

5th

Paul & Carrie Miller

2004

6-5

3rd

Kathryn Ullman

2005

10-2

3nd

Kathryn Ullman

2006

11-5

2nd

Kathryn Ullman

2007

6-8

2nd

Kathryn Ullman

2008

5-8

4th

Kathryn Ullman

2009

8-8

1st

Kathryn Ullman 

NCAA Regional - First Round
2010

11-8

3rd

Paul & Carrie Miller 

First year of spring season
2011

15-7

2nd

Paul & Carrie Miller

2012
9-13
4th
Paul & Carrie Miller
2013
24-5
3rd
Paul & Carrie Miller
2014
24-8
1st
Paul & Carrie Miller
NCAA Regional - First Round
2015
14-11
T2nd
Paul & Carrie Miller
2016-17
21-14
2nd
Paul & Carrie Miller
NCAA Regional - First Round
2017-18
15-14
4th
Casey Brice (fall)
Maria Slusarek (spring)
2018-19
11-15
4th
Maria Slusarek
Totals

327-260

-

44 years
Women's Tennis Coaches Summary
Betty Griese

1975-78 (4 yrs.)

10-18, .357

Alan Plog

1979 (1 yr.)

3-4, .429

Ed Stenger

1980-81 (2 yrs.)

13-3, .813

Shirley Foeller

1982 (1 yr.)

5-3, .625

Ann Mortell
1983-84 (2 yrs.)

 

6-4, .600

Mary Arndorfer

1985-88 (4 yrs.)

7-12, .368

Shelly Braatz

1989-91 (3 yrs.)

9-19, .321

Don Rondou

1992-97 (6 yrs.)

45-28, .616

Sara Schubring

1998-99 (2 yrs.)

6-15, .286

Kathryn Ullman
2000-02, 2004-09 (9 yrs.)
55-56, .495

Paul & Carrie Miller

2003, 2010-17 (7 yrs.)

126-69, .646

Casey Brice
2017 (fall) (1 yr.)
10-5, .667
Maria Slusarek
2018-2019(2 yrs.)
16-24, .400