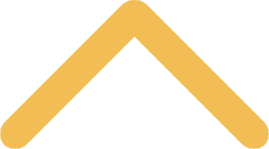 About St. Norbert College Men's Track & Field
Our men's track and field team dates back to 1940, when the Green Knights ran on a cinder track at Minahan Stadium. We have fielded a squad every year since 1947, when the program restarted after World War II. We joined the Midwest Conference in 1983. St. Norbert won its first conference title in 2015 when it captured the MWC Outdoor championship.

Our best NCAA finish was a 16th-place showing at the national indoor meet in 2003. In 2002 and 2003, we finished 19th at the national outdoor championship. 

St. Norbert hosts its home track meets at Schneider Stadium, which opened in 2010.

NCAA Division III National Champions
Ben Dreyer: 2001 and 2002, 400-meter run (outdoor)
Colin McKean: 2004, 800-meter run (indoor)
Justin Johnson: 2012, 110-meter hurdles (outdoor)

Midwest Conference Outdoor Championships
2015
Year-By-Year Results
| Year | Conf. (In/Out) | Coach  | Comments |
| --- | --- | --- | --- |
| 1940 | n/a | Francis McCormick | |
| 1941 | n/a | Mike Michalski | |
| 1942 | n/a | Weert Engelmann | |
| 1943-46 | no teams | | |
| 1947 | n/a | Tom Hearden | |
| 1948 | n/a | Tom Hearden | |
| 1949 | n/a | Tom Hearden | |
| 1950 | n/a | James Raglin | |
| 1951 | n/a | James Raglin | |
| 1952 | n/a | Tom Hearden | |
| 1953 | n/a | Charley Beyer | |
| 1954 | n/a | Walter Lambert | |
| 1955 | n/a | Mel Nicks | |
| 1956 | n/a | Mel Nicks | |
| 1957 | n/a | William Gregorich | |
| 1958 | n/a | William Gregorich | |
| 1959 | n/a | Romie Kosnar | |
| 1960 | n/a | Romie Kosnar | |
| 1961 | n/a | Romie Kosnar  | |
| 1962 | n/a | Howard Kolstad | |
| 1963 | n/a | Howard Kolstad | |
| 1964 | n/a | Howard Kolstad | |
| 1965 | n/a | Howard Kolstad | |
| 1966 | n/a | Howard Kolstad | |
| 1967 | n/a | Howard Kolstad | |
| 1968 | n/a | Howard Kolstad | |
| 1969 | n/a | Mike Friedman | |
| 1970 | n/a | Mike Friedman | |
| 1971 | n/a | Mike Friedman | |
| 1972 | n/a | Mike Friedman | |
| 1973 | n/a | Larry Van Alstine | |
| 1974 | n/a | Larry Van Alstine | |
| 1975 | n/a | Larry Van Alstine | |
| 1976 | n/a | Larry Van Alstine | |
| 1977 | n/a | Larry Van Alstine | |
| 1978 | n/a | Larry Van Alstine | |
| 1979 | n/a | Larry Van Alstine | |
| 1980 | n/a | Terry Pliner | |
| 1981 | n/a | Terry Pliner | |
| 1982 | n/a | Terry Pliner | |
| 1983 | 5th/11th | Terry Pliner | |
| 1984 | 4th/4th | Terry Pliner | |
| 1985 | 7th/10th | Terry Pliner | |
| 1986 | 7th/6th | Terry Pliner | |
| 1987 | 8th/6th | Terry Pliner | |
| 1988 | 3rd/4th | Terry Pliner | |
| 1989 | 3rd/7th | Terry Pliner | |
| 1990 | 6th/7th | Bryan Myers | |
| 1991 | 6th/6th | Dennis Reynolds | |
| 1992 | 5th/4th | Dennis Reynolds | |
| 1993 | 5th/5th | Mike Daniels | |
| 1994 | 6th/7th | John Yeager | |
| 1995 | 6th/7th | Brent Tischer | |
| 1996 | 5th/5th | Brent Tischer | |
| 1997 | 10th/7th | Brent Tischer | |
| 1998 | 4th/4th | Brent Tischer | |
| 1999 | 5th/4th | Brent Tischer | |
| 2000 | 4th/5th | Brent Tischer | |
| 2001 | 4th/4th | Brent Tischer | |
| 2002 | 4th/3rd | Brent Tischer | |
| 2003 | 2nd/2nd | Brent Tischer | |
| 2004 | 2nd/2nd | Joe Dunham | |
| 2005 | 2nd/2nd | Joe Dunham | |
| 2006 | 4th/2nd | Joe Dunham | |
| 2007 | 3rd/3rd | Joe Dunham | |
| 2008 | T3rd/3rd | Don Augustine | |
| 2009 | 4th/5th | Don Augustine | |
| 2010 | 2nd/4th | Don Augustine | |
| 2011 | 2nd/4th | Don Augustine | |
| 2012 | 3rd/2nd | Don Augustine | |
| 2013 | 2nd/2nd | Don Augustine | |
| 2014 | 2nd/2nd | Don Augustine | |
| 2015 | 2nd/1st | Don Augustine | |
| 2016 | 2nd/2nd | Don Augustine | |
| 2017 | 2nd/3rd | Don Augustine | |
| 2018 | 3rd/5th | Don Augustine | |
| 2019 | 2nd/2nd | Don Augustine | |