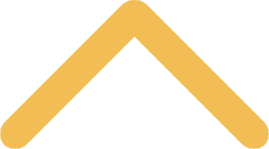 Track and Field Camps
As part of its commitment to community outreach and helping student-athletes reach their full potential, St. Norbert College offers a series of track and field camps. Here you'll find motivational coaches to get you started; award-winning collegiate athletes to help you reach your goals; and an exhilarating environment to inspire you to be your best!
Pole-Vault Practice Sessions
July 23, 25, 30; Aug. 1, 6, 8, 13, 15, 20 & 22, 2018 • 5:30-7:30 p.m.
To help you get a jump on the competition, we are pleased to invite you to our pole vault camp. Working with some of the best coaches in the area and SNC's student-athletes will give you the winning edge this upcoming season. Space is limited to just 10 vaulters so that each athlete receives the highest level of personal attention.
Register Now


Sunday Night Pole-Vault Meets
July 29; Aug. 12 & 26, 2018 • 5:30 p.m.
The SNC pole staff is happy to invite you to our summer night vault-specific meets. Space is limited to 18 competitors and is open to anyone between the ages of 12-23. Pits will open an hour before start time to allow for warm-ups.
Register Now
Winter Track & Field Camp
Jan. 20, 2019 • Noon-2:30 p.m. • Mulva Family Fitness & Sports Center
The St. Norbert College Winter Track & Field Camp helps young athletes in grades 7-12, develop their skills, prepare for their upcoming season and take their performance to the next level.
Register Now
Middle Distance/Distance Running Cross Country Camp
July 25-28, 2018 • Overnight camp
Improve your running technique, boost your performance and learn how to stay healthy and injury-free at our middle-distance/distance running camp! Let our camp coaches and staff prepare you for a standout season. Space is very limited at this residential, overnight camp in order to provide personal attention to each athlete.
Register Now