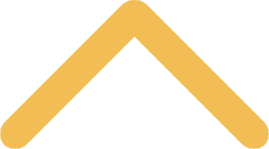 2020 Elite Meet
The St. Norbert Elite Meet will take place at the Donald J. Schneider Stadium on Friday, May 1, 2020.

Entry Information
Entries can be completed on the Athletic.net website.

Entry Criteria
Entries for events are limited to two per school in each event. Teams are also able to enter two relays (A and B).

Entry Fees
$175 per gender
$350 per school
The top finisher in each event will receive an event champion T-shirt.
Entry Limitations
Same day doubles will be allowed. Please keep in mind the meet schedule when entering your athletes in multiple events as the meet will run on time. Athletes are required to be at event check-in 10 minutes prior to the event start time. Field events will start on time as well. They will not wait for an athlete competing in another event. Field event athletes will be expected to jump or throw when their name is called. If they are not there in their allotted time they will be passed and lose that attempt. Please be mindful of the schedule when entering athletes in multiple events. 

*Athletes are limited to competing in a max of 4 events (3 field and 1 running; 2 field and 2 running; 1 field and 3 running). An athlete may do no more than 2 running events of 800 meters or longer.

Meet Information

Entry Timeline
Tuesday, April 28 at 11:59 p.m.: All entries due. Submit entries online by 11:59 pm. No exceptions.
Wednesday, April 29, 1 pm-11:59 p.m.: Coaches review period. Preliminary list of athletes and relays in meet emailed out and posted online by 5 p.m. Wednesday for review by coaches for accuracy. Any scratches should be made at this time.
Thursday, April 30, 1 p.m.: Who's in Friday's meet. Heat sheets for Friday emailed out and posted online by 5 p.m.
Friday, May 1: St. Norbert Elite Meet
Preliminaries
All running events are finals. The only exception is the 100m, which has a prelim to cut the field to eight. 

Field events will be run with a preliminary round. All jumps and throws events athletes will receive three attempts during prelims with the top nine athletes advancing to finals.

Bad Weather
In the event of bad weather, we will continue the meet regardless, with the exception of nearby lightning. If the meet is canceled, the decision will be made as early as possible. A cancellation announcement will be posted on the website and an email notification will be sent out to email addresses received during entry process. If canceled, the meet will not be rescheduled due to limited facility availability. 
Field Sizes
We want to allow as many great athletes into the meet, while still keeping the concept of the meet in place and the meet spectator friendly. Below are the approx. field sizes. Events with an '*' allow for meet management to shift field sizes depending on the closeness of the entered times. If an event is very close, we will try to get the athlete or relay into the meet if the event will allow it safely. If a tie-breaker is needed, we will contact coaches for a 'second best performance' entry.
Field Sizes (assuming 20 schools with max entries per event)
100m
40 (5 heats)
200m
40 (5 heats)
400m
40 (5 heats)
800m
40 (3-4 heats)
1600m
40 (2-3 heats)
3200m
40 (2 heats)
100mH(G)
40 (5 heats)
110mH(B)
40 (5 heats)
300mH
40 (5 heats)
LJ
40 (3-4 flights)
TJ
40 (3-4 flights)
*HJ
40 (2 flights)
*PV
40 (2 flights)
**SP
40 (3-4 flights)
**DT
40 (3-4 flights)
4x100
40 (5 heats)
4x200
40 (5 heats)
4x400
40 (5 heats)
4x800
40 (3 heats)
*The HJ and PV will possibly be split into two flights depending on # of entries in each. If this is the case, we will increase the progressions to skip some intermediate heights.
** Minimum marks may be used in the SP and Discus. All competitors will get their first legal mark measured
Venue Description & Meet Expectations

Track

Eight 48-in. lanes. Full-pour polyurethane 10mm surface.
4 jump pits, 2 shot put rings, 1 hammer/discus, and 1 javelin runway.
Jumps, vault and javelin runways are all track surface.

Locker Rooms

Locker rooms and showers are located underneath the home bleachers. There will be one locker room for men and one for women. Please provide your own locks and towels. No items should be left unattended in the locker rooms. 

Training Room/Athletics Trainers

The training room (located in the End Zone Building) will be available to all teams prior to the start of the meet through the conclusion of the meet. Please provide your own materials. 

Team Camps

No team camps will be allowed inside the track. Please make team campus in the west end of the complex on the outside of the track. 

Bus Parking

Team buses should enter through the gate on Lost Dauphin Road.
(1600 Lost Dauphin Road, DePere, WI 54115)

Following drop-off of your teams, please park your team bus in the
Syble Hopp parking lot(755 Scheuring Road De Pere, WI 54115)

Please park in the back of Schneider Stadium (Western edge) so that spectators have access to the spaces nearest the entrance gates.

Spikes

¼ inch pyramid only please. No pins or Christmas trees.

Packets
May be picked up inside the south end suite of the press box. 
Weigh-In

We will begin weighing implements in at 4 pm. Weigh-in will take place in the storage building near the hammer/discus cage.  

Timing
Finish Lynx timing and all NCAA rules will govern the meet.
Results

Will be available immediately following the meet and online at www.athletic.net and the St. Norbert College athletics webpage. 

Scoring
Top eight places score, 10-8-6-5-4-3-2-1.

Elite Meet Tentative Schedule
Field Events
2–3 p.m.
Weigh-in 
2:35 p.m.
Coaches Meeting (Please come to the South End of the Press Box to pay your entry fees as well as Coaches hospitality)
3:15 p.m.
Men's Pole Vault
Women's High Jump
Men's and Women's Long Jump (two pits)
Men's Shot Put
Women's Discus Throw 
Long Jump will be open from 3:15 - 3:55, finals will begin promptly at 4:15
4:45 p.m.
Women's Pole Vault
Men's High Jump
Men's and Women's Triple Jump (two pits) 
Women's Shot Put
Men's Discus Throw 
Triple jump will be open from 4:35 - 5:10, finals will begin promptly at 5:30
*Prelims will be followed by finals. The top nine will advance to finals.
Running Events
3:00 p.m.
2k Steeplechase
3:45 p.m.
100m/110m Hurdles Prelims
TBA
100m Dash Prelims
4:15 p.m.
College heptathlon 200m Dash
4:20 p.m.
College decathlon 400m Dash
TBA
4x800 Relay

TBA

100m/110m Hurdles Finals (men will run first)

TBA

100m Finals

TBA

4X200 Relay

TBA

1600m Run

TBA

4X100 Relay

TBA

400m Dash

TBA

300 Hurdles

TBA

800m Run

TBA

200m Dash

TBA

3200m Run

TBA

1600 Relay

TBA

Approximate end time on the Track
*All running events will roll after the completion of the hurdle prelims at 3:45 p.m.
**Time schedule is tentative. There will be an updated schedule once meet management has the final heat sheets.