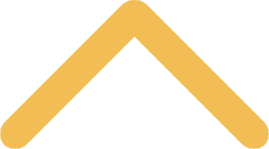 About Women's Track and Field
Our women's track and field team started in 1981. The Green Knights have won 22 Midwest Conference indoor and outdoor titles (11 in each season) since joining the league in 1984. Our best NCAA finish was a tie for eighth place at the national indoor meet in 2009. We finished 10th at the national outdoor meet later that spring. 

St. Norbert hosts its home track meets at Schneider Stadium, which opened in 2010.

NCAA Division III National Champions
Laura Salm: 1991 and 1993, high jump (indoor)
Ashley Graybill: 2009, 800-meter run (indoor and outdoor)
Emily Schudrowitz: 2010, 800-meter run (indoor); 2012, 800-meter run (outdoor)

Midwest Conference Indoor Championships
1986, 1987, 1988, 1989, 1990, 1991, 2015, 2016, 2017, 2018, 2019

Midwest Conference Outdoor Championships
1986, 1987, 1988, 1989, 1990, 1991, 2015, 2016, 2017, 2018, 2019
Year-By-Year Results
| Year | Conf. (In/Out) | Coach  | Comments |
| --- | --- | --- | --- |
| 1981 | n/a | Tony Nuskewiscz | |
| 1982 | n/a | Tony Nuskewiscz | |
| 1983 | n/a | Tony Nuskewiscz | |
| 1984 | 4th/4th | Tony Nuskewiscz  | First year in MWC |
| 1985 | 2nd/2nd | Terry Pliner | |
| 1986 | 1st/1st | Terry Pliner | |
| 1987 | 1st/1st | Terry Pliner | |
| 1988 | 1st/1st | Terry Pliner | |
| 1989 | 1st/1st | Terry Pliner | |
| 1990 | 1st/1st | Terry Pliner | |
| 1991 | 1st/1st | Terry Pliner | |
| 1992 | 3rd/4th | Vicci Daniels | |
| 1993 | 3rd/5th | Vicci Daniels | |
| 1994 | 7th/8th | Kim Tiller | |
| 1995 | 8th/9th | Brent Tischer | |
| 1996 | 10th/8th | Brent Tischer | |
| 1997 | 10th/9th | Brent Tischer | |
| 1998 | 6th/6th | Brent Tischer | |
| 1999 | 6th/5th | Brent Tischer | |
| 2000 | 6th/6th | Brent Tischer | |
| 2001 | 7th/8th | Jerry Feldhausen | |
| 2002 | 5th/6th | Jerry Feldhausen | |
| 2003 | 4th/5th | Jerry Feldhausen | |
| 2004 | T4th/4th | Joe Dunham | |
| 2005 | 4th/6th | Joe Dunham | |
| 2006 | 5th/6th | Joe Dunham | |
| 2007 | 3rd/5th | Joe Dunham | |
| 2008 | 3rd/3rd | Don Augustine | |
| 2009 | 3rd/3rd | Don Augustine | T8th at NCAA Indoor/10th at NCAA Outdoor |
| 2010 | 3rd/3rd | Don Augustine | |
| 2011 | 2nd/2nd | Don Augustine | |
| 2012 | 2nd/2nd | Don Augustine | |
| 2013 | 2nd/3rd | Don Augustine | |
| 2014 | 2nd/3rd | Don Augustine | |
| 2015 | 1st/1st | Don Augustine | |
| 2016 | 1st/1st | Don Augustine | |
| 2017 | 1st/1st | Don Augustine | |
| 2018 | 1st/1st | Don Augustine | |
| 2019 | 1st/1st | Don Augustine | |