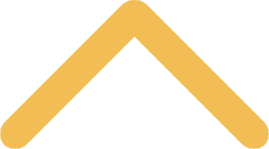 About St. Norbert College Women's Volleyball
Our women's volleyball program began in 1974. Since that time, the Green Knights have won 16 conference titles, including 12 in the Midwest Conference. We have appeared in eight NCAA Division III tournaments, advancing to the Sweet 16 in 1993.

We play our home games on campus at Mulva Famliy Fitness & Sports Center, which opened in 1979. The Green Knights previously played at the former Schuldes Sports Center and before that Van Dyke Gym (which is inside the Ray Vanden Heuvel Campus Center).

NCAA Division III Tournament Appearances
1993, 2002, 2004, 2005, 2008, 2009, 2011, 2016

Midwest Conference Championships
1984, 1986, 1987, 1989, 1990, 1992, 2002, 2004, 2005, 2008, 2009, 2011

Wisconsin Independent Colleges – Women's Athletic Conference Championships
1977, 1978, 1979, 1980

Year-By-Year Results
| Year | Record | Conference | Coach  | Comments |
| --- | --- | --- | --- | --- |
| 1974 | not available | - | Linda Balser | |
| 1975 | not available | - | Alberts | |
| 1976 | 5-5 | - | Findlay | |
| 1977 | 13-8 | 4-2 | Connie Tilley  | First year in WIC-WAC/champion |
| 1978 | 13-7 | 7-1 | Connie Tilley | WIC-WAC champion |
| 1979 | 12-6 | 8-0 | Connie Tilley | WIC-WAC champion |
| 1980 | 16-7 | 10-0 | Connie Tilley  | WIC-WAC champion |
| 1981 | 7-13 | 5-3 | Connie Tilley | |
| 1982 | 10-14 | 7-3 | Connie Tilley | |
| 1983 | 13-12 | 8-0 | Connie Tilley | First year in Midwest Conference |
| 1984 | 23-2 | 5-0 | Connie Tilley  | MACW champion |
| 1985 | 23-7 | 4-1 | Connie Tilley | |
| 1986 | 23-7 | 5-0 | Julie Lattimer  | MACW champion |
| 1987 | 25-9 | 4-0 | Julie Lattimer | MACW champion |
| 1988 | 15-17 | 4-0 | Julie Lattimer | |
| 1989 | 26-6 | 4-0 | Julie Lattimer | MACW champion |
| 1990 | 23-7 | 4-0 | Julie Lattimer  | MACW champion |
| 1991 | 21-6 | 4-0 | Julie Lattimer | |
| 1992 | 21-4 | 4-1 | Julie Lattimer  | MACW champion |
| 1993 | 21-8 | 4-1 | Julie Lattimer | NCAA Sweet Sixteen |
| 1994 | 11-18 | 1-4 | Julie Lattimer | |
| 1995 | 17-7 | 4-1 | Jamie Crowley | |
| 1996 | 11-11 | 4-1 | Lori Sadewater | |
| 1997 | 14-15 | 4-0 | Lori Sadewater | |
| 1998 | 26-8 | 4-0 | Lori Sadewater | |
| 1999 | 24-16 | 3-1 | Lori Sadewater | |
| 2000 | 23-14 | 4-0 | Lori Sadewater | |
| 2001 | 26-9 | 8-1 | Lori Sadewater | |
| 2002 | 32-9 | 9-0 | Lori Sadewater | NCAA Second Round/MWC champion |
| 2003 | 30-9 | 9-0 | Lori Sadewater | |
| 2004 | 31-9 | 8-1 | Lori Sadewater  | NCAA First Round/MWC champion |
| 2005 | 30-7 | 8-1 | Lori Sadewater  | NCAA First Round/MWC champion |
| 2006 | 23-12 | 6-3 | Lori Sadewater | |
| 2007 | 25-6 | 8-1 | Lori Sadewater | |
| 2008 | 30-4 | 9-0 | Bethani Thibodeau  | NCAA First Round/MWC champion |
| 2009 | 24-10 | 9-0 | Bethani Thibodeau  | NCAA First Round/MWC champion |
| 2010 | 22-10 | 6-3 | Bethani Thibodeau  | |
| 2011 | 26-8 | 9-0 | Bethani Thibodeau  | NCAA First Round/MWC champion |
| 2012 | 24-9 | 9-1 | Bethani Thibodeau | |
| 2013 | 16-16 | 8-2 | Bethani Thibodeau | |
| 2014 | 16-14 | 9-1 | Bethani Thibodeau | |
| 2015 | 14-18 | 8-2 | B.J. Bryant | |
| 2016 | 16-15 | 8-1 | B.J. Bryant | NCAA First Round |
| 2017 | 13-16 | 8-1 | B.J. Bryant | |
| Totals | 804-408 | 206-27 | 43 years | |
Women's Volleyball Coaches Summary
| | | |
| --- | --- | --- |
| Linda Balser | 1974 (1 yr.) | not available |
| Alberts | 1975 (1 yr.) | not available |
| Findlay | 1976 (1 yr.) | 5-5, .500 |
| Connie Tilley | 1977-85 (9 yrs.) | 130-76, .631 |
| Julie Lattimer | 1986-1994 (9 yrs.) | 186-82, .694 |
| Jamie Crowley | 1995 (1 yr.) | 17-7, .708 |
| Lori Sadewater | 1996-2007 (12 yrs.) | 305-125, .709 |
| Bethani Thibodeau | 2008-14 (7 yrs.) | 158-71, .690 |
| B.J. Bryant | 2015-present (3 yrs.) | 43-49, .467 |