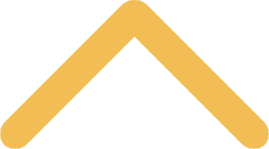 SNC Students ... What's the Next, Best BIG Idea?
Several student teams showed their innovative spirit in the second BIG Event, a student competition sponsored by the *President's Big Ideas Group!
First place went to Reed Shallue '17 for his idea promoting a new sports marketing initiative on campus. A team of first-year students – Alexa Paleka, Caitlyn Scanlan, Ariana Konwent and Michael Schirger – snagged second place for their idea centered around capturing all the amazing events and lectures on campus through video.
Follow our
Facebook page
for updates on our next student competition and how innovation shapes what we do at St. Norbert College!
The Challenge
Come up with "big ideas" that will help transform St. Norbert College as we go forward. There are no rules – the transformational ideas might be operational, financial, cultural, curricular ... you name it!
The Competition
Student teams, which can have one to four students, are asked to brainstorm, develop their idea and be prepared to present it in the most effective, creative way possible to a panel of judges and a live audience in the Mulva Studio, the lower level of the Mulva Library.
Each team needs to elect a team leader as the primary contact and presenter.
Presentations are judged on the following criteria
:
Innovation – is the idea creative and transformational
Impact – does the idea positively and significantly affect St. Norbert College's future?
Implementation – is the idea well thought out? Is it doable?
Presentation Quality – is the idea creative and unique? Organized? Well-timed? Supported by research or data?
Presentations should not exceed 10 minutes in length. This is a juried competition with a $400 cash prize awarded to the team with the "biggest" idea.
Judges include President Kunkel, members of the St. Norbert College faculty, representatives from the President's Innovation Task Force (a.k.a. Big Ideas Group) and representatives from the local business community.
*The President's Big Ideas Group is also known as the Innovation Task Force.