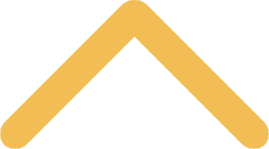 Schedule of Events
Plan to attend one of our events?
Pre-register today
! 
Up Next
: 
Follow-Up Discussion on Full Spectrum Pedagogy
Discussion Series by The Big Ideas Group
Thursday, Oct. 27, 2016
11:30 a.m.-1 p.m.
Gehl-Mulva Science Center L056
Playing in the Digital Sand Box
Michael Olson (Physics), Ben Hommerding (ITS)

Thursday, Nov. 17, 2016
2-3 p.m.
Mulva Library Presentation Room 101 
The Role of Mindful Reflection In Learning
The Rev. Andrew Ciferni, O.Praem. (Center for Norbertine Studies), in collaboration with students 
Thursday. Jan. 12, 2017
12-1 p.m.
Michels Commons Sensenbrenner Room 
Exploring Intersections Between SNC and the Surrounding Community 
Amy Kundinger (Corporate and Foundation Relations), Billy Falk (Alumni and Parent Relations), Mary Ellen Olson (Career & Professional Development)

Thursday, Feb. 9, 2017
1:30-2:30 p.m.
Mulva Library Presentation Room 101 
Wellness Across Campus
Bruce Robertson (Counseling and Psychological Services), Chrystal Woller (Health and Wellness), Ryan Vandervest (Athletics), Melissa DePra (Dining Services)

The new Mulva Family Fitness and Sports Center has vaulted campus wellness into the spotlight. It's a subject that involves a broad range of offices across campus. Join us as we consider innovative ways to promote wellness among our students, faculty and staff. 
Wednesday, March 29, 2017
2-3:30 p.m.
Mulva Library Presentation Room 101 
Food for Thought
Ben Chan (Philosophy), Dining Services Staff

"Plant-forward meals are better for you and better for the planet." Join the discussion on the future of food and experience the Blended Burger Project in action.

Several dates throughout April

Full Spectrum Pedagogy: Walking in the Shoes of Our Students
April 10-13, 19, 24 and 28

Discover how our faculty are creating full-spectrum learning environments to produce transformative results for our students across campus! 

Participants are encouraged to sign up early as seats are very limited.

Tuesday, May 3, 2017
2-3 p.m.
Mulva Library Presentation Room 101 
Follow-up Discussion on Full Spectrum Pedagogy
Reid Riggle (Teacher Education)

Join us for a follow-up discussion on full-spectrum pedagogy in action throughout classrooms on our campus. Though encouraged, the "classroom experience" sessions are not required in order to attend this session.