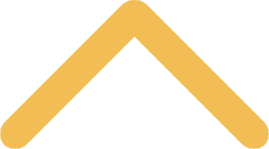 Business Administration
Doing business in a global environment takes more than technical know-how. It requires a sophisticated worldview and a razor-sharp ability to analyze processes, negotiate relationships and temper instinct with intellect.
Skills like those don't come easy. You can't just study business; you have to become a quick study in business.
St. Norbert's internationally focused liberal arts environment helps you do just that as you earn your Bachelor of Business Administration degree in one of three majors:
General business administration
As a general business administration major, you have the option to focus your studies with one of five concentrations:
General management
Marketing
Finance
Human resource management
Global business
You may also broaden your career prospects by pairing a seven-course business administration minor with the major of your choice. Students who are interested in business administration may also be interested in our
economics
 program of study.
A Business Administration Degree at Work
Business courses demand attention to deadlines, group work and careful case studies. These experiences build the cooperative spirit and critical-thinking skills that drive success in any business setting.
Employers know they benefit most when business acumen comes paired with strong ethics and civic-mindedness. As a business administration major, you learn to make decisions that balance the bottom line and the greater good.
Career paths you might follow with a business administration degree include:
General management
Operations
Quality control
Sales
Marketing
Customer relations
Purchasing
Market research
Banking
Personal financial planning
Corporate financial management
Insurance sales
Human resources
Small business ownership
Accelerate Your Business Administration Degree
The
business internship program
lets you earn college credits while you gain business experience in a real-world work setting.
You can also amplify your business education through involvement in organizations like:
When you
study abroad
as a business administration major, you expand your international business savvy – and in turn expand your job prospects.