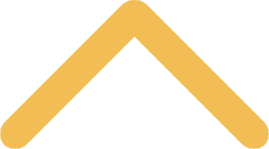 Business Administration Course Offerings
BUAD 142 Computer Applications in Business
This course focuses on the use of information technology in business. Specifically, this course will help students understand basic information technology terminology and concepts; demonstrate competency in using the computer and business application software; apply knowledge and understanding of information technology to solve real world business problems; analyze and use the information provided by information technology; evaluate the use of emerging information technology in shaping new processes, strategies and business models, and critique the ethical implications of information technology. Prerequisite: MATH 102 or placement beyond MATH 102.

BUAD 210 Business Ethics (2 credits)
This course examines the role and purpose of ethics in business. Students are exposed to methods and frameworks for moral reasoning and for resolving ethical dilemmas. Students will also learn about the concept of corporate social responsibility and explore its relevance to ethical business activities and obligations. Prerequisite: sophomore standing.

BUAD 215 Entrepreneurship (Core: IS)
Develop your skills as a passionate, motivated entrepreneur. If you already have an idea that you want to grow, this course can help make that happen. Don't have an idea? You'll learn how to identify opportunities and how to act on them.  You will learn how to create and build your venture.  You will also discover how your business idea fits into the broader society. This course is based on the theme, "act, learn, build," therefore, classroom meetings are active learning experiences. Students will acquire an understanding of the entrepreneurial process - a process of opportunity recognition, resource gathering, and team building, all driven by business methodologies in idea generation, feasibility analysis, and business plan creation. Fall semester.

BUAD 231 Introduction to Organizational Behavior (2 credits)
Organizational behavior is a field of study that investigates the impact that individuals, groups and structures have on behavior within organizations for the purpose of applying such knowledge toward improving an organization's effectiveness. Topics include motivation of individuals and groups, group dynamics, leadership and influence processes, the exercise of social power and authority in groups, formal and informal organization, and the social and ethical context of decision-making processes. Prerequisite: sophomore standing.

BUAD 232 Introduction to Human Resource Management (2 credits)
This course provides a basic examination of the human resource function. Participants will examine topic areas including human resource planning, employment law, staffing, training and development, performance management, total rewards and compensation, and employee relations. The course includes readings, lectures, class discussions and application activities. Prerequisite: sophomore standing.

BUAD 233  Introduction to Operations and Supply Chain Management (2 credits)
This course introduces students to the effective management of resources and activities that produce or deliver goods and services in manufacturing and service organizations. This includes the effective management of people, materials, equipment, and processes that businesses need to design, produce, and deliver goods and services. Prerequisite: sophomore standing.

BUAD 256 Personal Finance
Introduction to the basic financial and economic decisions made by nearly all individuals and families over the course of a lifetime. Includes some basic keys to investing wisely, purchasing a home, buying the appropriate amount of insurance, obtaining credit, managing your payment account and planning for future financial security. Although open to students majoring in business, this course may not be counted as an advanced requirement in the business administration major. Prerequisites: MATH 115 and sophomore standing. Infrequently offered.

BUAD 262 Introduction to International Business
The course will introduce students to the international business environment, including the political, social, economic and cultural dimensions of foreign countries. Students are also expected to participate in the operation of Discoveries International, a not-for-profit corporation on campus managed by students. Prerequisite: sophomore standing, IBLAS or Business major. Spring semester.

BUAD 270 Marketing Concepts and Issues
Introduction to marketing as an essential business function. Covers the role of marketing in companies, the marketing mix and its management, and selected platforms such as marketing internationally and on the Internet. Emphasizes responsible decision-making within regard to various constituents. Prerequisite: sophomore standing.

BUAD 284 Statistics for Business and Economics
Introduction to the basic statistical concepts and techniques used to analyze data in business and economics. Covers descriptive and inferential statistics, probability and probability distributions, sampling and estimation, hypothesis testing, regression and correlation analysis, and other selected topics. Includes statistical software applications. Prerequisite: MATH 124 or MATH 128 or MATH 131.

BUAD 333 Operations Management
This course is a survey of relevant quantitative techniques and decision-support systems for use in managerial systems, all within the context of a total quality management and a supply chain operations context. Topics include broad-based descriptions of models and quantitative techniques, and actual applications and manipulations of various quantitative models through computer applications. Specific models such as forecasting, logistics and materials management, facility design and location, project management and control, resource allocation, waiting line, statistical process control and work measurement, simulation and design are presented. Prerequisites: BUAD 233, BUAD 284. Alternate years.

BUAD 334 Supply Chain Management
This course deals with the effective management of resources and activities that produce or deliver goods and services in manufacturing and service organizations. This includes the effective management of people, materials, equipment, and processes that businesses need to design, produce, and deliver goods and services. Prerequisite: BUAD 233.

BUAD 336 Introduction to Human Resource Management
This course focuses on the individual as the unit of analysis. Introduces the basic psychological issues of motivation, testing and the measurement of human potential and performance. Considers the personnel functions of human resource planning, job description and specification, recruitment, selection, Equal Employment Opportunity, orientation and training, occupational health and safety, wage and salary compensation, fringe benefits, performance review and appraisal, discipline, and separation. It studies the history and background of the labor movement, union organizational activities, and contract negotiation and administration. Prerequisites: BUAD 231, BUAD 232, BUAD 284. Fall semester.

BUAD 337 Behavior in Organizations
This behavioral course focuses on the micro-level of group behavior as a management concern. Topics include motivation of individuals and groups, group dynamics, leadership and influence processes, the exercise of social power and authority in groups, formal and informal organization, and the social and ethical context of decision-making processes. Elements of behavioral theory and research are presented. Prerequisite: BUAD 231, BUAD 232.

BUAD 338 Organizational Theory and Practice
This course focuses on the macro-level of organization as a concern of management and elaborates upon the principles of management and the administrative approach to management. Topics include organizational goals, boundaries, size and structure, and the environmental factors and technological considerations that affect organizations. Bureaucratic, environmental and technological theories of organization; classical line, staff, functional and matrix organizational designs; and contemporary organic concepts are presented. Students learn to analyze the design of organizations and to assess the impact of such designs on the performance of the organizations. Prerequisite: BUAD 231 or instructor's consent.

BUAD / CSCI 345 Business Applications Using Systems Analysis and Design
This course is designed to provide students with an understanding of systems analysis and design in business applications. The students completing this course should be able to identify and analyze business problems and create solutions using systems analysis and design techniques, evaluate and choose appropriate software tools, and create design documents that can be used to implement the system. Students will also learn about user interface design, database design, systems architecture and implementation, systems operation, support, and security. Prerequisite: BUAD 142, or computer science major. Alternate years.

BUAD 350 Corporate Finance
As an introductory course in finance, this course acquaints students with the fundamental tools and concepts used in financial decision-making and financial management. In addition to an overview of the financial system, this course covers discounted cash flow analysis, financial ratio analysis, security valuation, risk and return, financial forecasting, capital budgeting, capital structure and other selected topics including international dimensions of finance. Prerequisites: ACCT 205, ECON 102, MATH 128 or MATH 321 or SSCI 224.

BUAD 351 Investments
This course acquaints students with various types of investments, why individuals invest, and how individuals invest. As such, the intent is to provide the fundamental concepts, theories and techniques of investing in financial assets including stocks, bonds, mutual funds and derivatives. The course also introduces students to the area of portfolio management. The global aspect of investing will also be discussed. This course provides the opportunity for students to experience hands-on investing through managing an online portfolio. Prerequisite: BUAD 350. Fall semester.

BUAD 352 Financial Institutions and Markets
This course will provide a conceptual and practical overview of financial institutions and markets. Students will study the financial management of bank and non-bank financial institutions. Emphasis will be placed on studying the major trends and problems faced by these institutions, both on a national and an international level. Attention will also be given to money and capital markets and to the role and determinants of interest rates. Prerequisite or co-requisite: BUAD 350.  Note: Students may not get credit for both BUAD 352 and ECON 390.

BUAD 355 Advanced Financial Management
An in-depth analysis of the financial manager's decision-making role. Through use of the case method, students are faced with realistic problems that permit them to apply financial theory as well as utilize and enhance the problem-solving skills developed in previous courses. Student groups prepare written case reports and make case presentations. Prerequisite: BUAD 350.

BUAD 356 Risk Management and Insurance
The course begins with an exploration of the nature, sources, and measurement of risks. The course includes the evaluation of risks and the risk management process; both noninsurance and insurance solutions to the risk management problem are considered. Applications include risks faced by auto owners, homeowners, ad individuals in terms of life and health risks. Finally, the course will cover the insurance industry. Students will learn about the various types of insurers, the functions of insurers, and the regulation of the insurance industry. Prerequisite: junior standing.

BUAD 371 Sales Management
This course provides an integrated application of management and marketing principles to the corporate selling function. Concepts covered include demand forecasting, production planning, sales quota and territory assignments, consumer behavior, selling techniques, and sales force recruitment and supervision. Cases provide an integrative policy orientation to this course. Prerequisite: BUAD 270. Alternate years.

BUAD 372 Marketing Research
This course provides an introduction to marketing research as an essential marketing function. Covers the options and decisions to be made in finding problems, formulating research models, choosing research designs, collecting and evaluating data, and presenting results. The course consists of two integrated parts — learning about the institutions, tools and methods of marketing research and applying them to a practical research project. Prerequisites: BUAD 270, BUAD 284 or SSCI 224, or MATH 321.

BUAD 374 Marketing Promotions
Introduction to promotions as an essential marketing function. Study of promotional tools such as advertising, sales promotion, and public relations in the context of both traditional and electronic platforms. Both the development of promotion strategies and their implementation through various media are covered. Prerequisites: BUAD 270, BUAD 284 or SSCI 224 or MATH 321.

BUAD 375 Consumer Behavior
This course concentrates on the psychological and sociological aspects of the marketing function. Topics include motivation, learning and memory, socialization, attitude formation, and lifestyle expression. Prerequisite: BUAD 270, ECON 102.

BUAD 390 Business Law
Students will study basic principles of law as it relates to business. Topics include civil procedure, tort, contract, agency, employment, partnerships and corporations. Prerequisite: junior standing.

BUAD 400 Case Studies: Leaders in Film
This course examines the many ways leaders are portrayed in films and the implications of these portrayals for leadership in practice. Students will analyze and evaluate portrayals of leaders in film using a variety of theories and perspectives, including: traditional theories of leadership, personality and leadership, emotional intelligence and leadership, courage and moral leadership, team leadership, transformational leadership, visionary leadership, servant leadership, and gender and leadership. Prerequisites: grade of "D" or better in BUAD 230 or BUAD 231. Fall semester.

BUAD 410 Entrepreneurial Experience
The Entrepreneurial Experience is about acting upon a real entrepreneurial opportunity. Building on the foundation of BUAD 215, students will put their ideas into practice by developing and building on key action steps to advance their own venture or to advance projects for existing organizations. This process involves research that engages prospective customers, suppliers, stakeholders, experts, comparable and complementary ventures, and investors. Students are challenged to test ideas and gain a clearer understanding of the interdisciplinary complexities of the entrepreneurial environment.  Readings and cases will provide supplemental background. The class experience addresses how to build and lead an enterprising new venture. Students will set goals and action steps to move their venture forward, working with both external and internal mentors. Students will work independently as well as interdependently with other students in the course. Contact time for this course is divided between in-class sessions and out-of-class meetings with the instructor. Prerequisite: BUAD 215. Fall semester.

BUAD 436 Advanced Human Resource Management
This course is about both the design and execution of human resource management. This course has two central themes: how to think systematically and strategically about aspects of managing the organization's human resources and what really needs to be done to implement these policies to achieve competitive advantage. It adopts the perspective of a general manager and addresses human resource topics including reward systems, performance management, high-performance human resource systems, training and development, recruitment, retention, Equal Employment Opportunity laws, workforce diversity, and union / management relationships from a strategic perspective. Prerequisite: BUAD 336. Alternate years.

BUAD 437 Compensation Management
The purpose of this course is to provide students with a solid understanding of the art of compensation practice and its role in promoting companies' competitive advantages. Students examine the context of compensation practice, the criteria used to compensate employees, compensation design issues, employee benefits, and contemporary challenges that compensation professionals will face well into the 21st century. You will learn core compensation systems concepts and tools through lectures, assigned text readings, and other ancillary assignments. Prerequisite: BUAD 232, BUAD 284.

BUAD 438 Society for Human Resource Management (SHRM) Seminar
The students enrolling in this course will attend the Society for Human Resource Management (SHRM) annual conference in June, plus additional information sessions before and after the conference. This course offers an exciting and spectacular learning and networking experience. Most conference issues that will be addressed will be globally related, including sexual harassment, compensation planning, disabilities, flexible workplaces, global education, and legal perspectives, along with numerous other topics directly related to the HR body of knowledge. Details about the conference can be found at: http://annual.shrm.org/. There are additional fees (conference registration, hotel, airfare, etc.) beyond course registration. Prerequisite: BUAD 232.

BUAD 469 IBLAS Senior Seminar
These two capstone courses, required for all senior IBLAS majors, attempt to integrate the knowledge and skills derived from prerequisite courses in business, language, mathematics, political science and economics. The format includes lectures, oral presentations by students, visitors, panel discussions, field trips and visits to conferences, case analyses and hands-on responsibility for the student-run import retailing operation, Discoveries International. Prerequisite: senior IBLAS major, Global Business Concentration, or instructor's consent. BUAD 468 fall semester and BUAD 469 spring semester. Prerequisite for BUAD 469: BUAD 468.

BUAD 471 Marketing Management and Strategy
This capstone course takes an analytical and a learning-by-doing approach to marketing with particular regard to strategic decisions. It deals with optimizing marketing management decisions by using quantitative tools. Among the issues covered are customer loyalty and relationship marketing, branding, product launch, pricing, promotion budgets, and customer-segment analysis. At the center of the course is the development of a hands-on semester project. Prerequisites: BUAD 270, BUAD 284.

BUAD 477 Knowledge Management (Adv. Core: IS)
This course is about the importance of embracing the ever-changing knowledge within organizations.  This course has two central themes: how to think about technological disruption as it pertains to organizations within industries, and individuals within organizations. It also explores how individuals deal with the psychological stress of change within organizations. Alternate years.

BUAD 485 Strategic Management Seminar
An integrated approach to strategic decision-making is taken through the use of such activities such as case studies, simulations and role-playing. Emphasis is placed on synthesizing the knowledge and skills derived from Accounting, Economics, Finance, Marketing and Management courses. Prerequisites: ACCT 206 or 315, BUAD 210, BUAD 231, BUAD 232, BUAD 233, BUAD 270, BUAD 350 and senior standing.

BUAD 486 Small Business Ventures
This is a seminar course offered whenever a mutual interest in a more specialized topic in business administration exists for a member of the faculty and a sufficient number of students. Pre: BUAD 206 or 315, 270, 350, and senior standing. Infrequently offered.

BUAD 489 Special Topics
This is a seminar course offered whenever a mutual interest in a more specialized topic in Business Administration exists for a member of the faculty and a sufficient number of students.

BUAD 490 Independent Study (2 or 4 credits)
Individual study of an approved topic in business under the direction of a Business faculty member. Permits faculty and students to explore together some subject of special or personal interest. Reading, tutorial discussion and written work are required. Prerequisite: instructor's consent and approval of the associate dean of social sciences.

BUAD 492 Directed Research
Qualified students may perform business research projects under the supervision of a Business faculty member. Prerequisite: instructor's consent and approval of associate dean of social sciences.

BUAD 494  Internship
Appropriate work experience with business firms or government agencies may be undertaken for course credit when directly related to the educational goals of the student. The work done or a description of the field experience is not sufficient for academic credit, there must also be evidence of reflective analysis and interpretation of the experience which relates it to the basic theory in related areas. Students must submit an Internship Course Application to the course instructor to be approved for academic credit before registering for the course. Prerequisite: business or accounting major, instructor approval, junior or senior standing. Note that the summer offering of this course is done online.

Graduate Courses
These courses are only available to graduate students.

BUAD 500 Fundamentals of Accounting and Finance (2 credits)
This course is an introductory study of the accounting and finance theories used while making business decisions. It assumes no prior accounting or finance knowledge. The two major learning objectives for the course are that students learn how to use the basic financial statements to make business decisions, and how to evaluate various business decisions using relevant quantitative and qualitative managerial accounting information. At the discretion of the dean of the Schneider School, the successful completion of relevant prior coursework in accounting and finance coursework may be substituted for completion of this course.

BUAD 510 Introduction to Business Leadership (1 credit)
This course provides a gateway experience for students entering the program. Through readings and case study analyses, faculty will build a sense of team/community among enrolled students. The concept of "leadership as vocation" will be introduced. In addition, students will learn about special features and requirements of the SNC MBA, and will learn about general expectations for graduate work.

BUAD 511 Leadership and Managing Organizational Change (3 credits)
This course prepares innovative leaders to put fresh ideas to work and do so responsibly. It will examine the skills and tools required to be a transformational, charismatic leader. Students will explore how successful leaders influence groups, understand behavior, and lead people toward the achievement and realization of the organizational vision. (Taken early in the program.)

BUAD 512 Business Ethics and Values-Based Leadership (3 credits)
This course examines the roles played by values and ethics in the many decisions faced by business organizations. Students will examine how their values are determined and how they inform responsible behavior in organizations. Further, the course will analyze the role of firms in promoting sustainability in the communities in which they operate. (Taken early in the program.)

BUAD 520 Managing in a Diverse Workplace (1.5 credits)
As organizations become increasingly diverse, managers must develop skills and sensitivities for leading effectively in such an environment. This course explores various forms of diversity in the workplace, including gender, race, generation, and cultural background. The focus is on acquiring the knowledge and skills to embrace and creatively engage this diversity to enhance both individual and organizational outcomes.

BUAD 521 Business Analytics (1.5 credits)
This course demonstrates the key facets of a complete measurement system that creates a measurement mindset, builds a measurement skillset, and provides a measurement toolset. Using case studies, it will introduce key deliverables to a measurement system and the pre-requisites. Spring semester.

BUAD 522 Economics for Managers (3 credits)
This course is primarily focused on applied microeconomics for business decision-­making, covering topics such as market analysis and price determination, cost determination, and demand analysis. The course will also provide students with an introduction to the macroeconomic variables that managers should understand in order to assess changes in the business environment.

BUAD 523 Strategic Marketing (3 credits)
This course takes a strategic and analytical approach to the study of consumers, products and markets. Attention focuses on the recognition of opportunities, the development of marketing strategies, and the design of an effective marketing mix both for consumer and business markets. Work with simulations makes participants aware of the financial impact of marketing strategies.

BUAD 524 Financial Management (3 credits)
This courses focuses on the major financial decisions faced by organizations as they look to enhance firm value. Students will develop various tools of financial analysis and apply them to the major decision areas such as the investment decision (capital budgeting), the financing decision (capital structure) and working capital management.

BUAD 525 Managing People, Teams and Projects (3 credits)
This course examines the design and implementation of management practices for aligning human resource practices and the strategic intent of the organization. Similarly, the challenge of managing groups and teams will be addressed. In addition, project-management fundamentals and principles from the standpoint of the manager who must organize, plan, implement and control non-routine activities to achieve schedule, budget and performance objectives will be explored.

BUAD 526 Managing Operations, Systems and Processes (3 credits)
This course focuses on how to use operations and systems to gain strategic advantage. Transforming inputs into outputs and using information to improve that transformation are the keys to the success of firms – from manufacturers managing their supply chain to service providers.

BUAD 527 Global Strategy and Venturing (3 credits)
Managers make significant strategic decisions as part of their jobs as they seek to grow a business. Such decisions may include developing and introducing a new product or process, acquiring another firm, responding to a competitor or to a crisis, forming a strategic alliance, or entering a new market. These decisions are complex and must take all business functions (finance, marketing, human resource management, operations) into consideration.

BUAD 528 Building Intellectual Property Portfolios (1.5 cr)
This course will cover the four types of intellectual property and how these assets may be created and exploited by individuals and businesses.  Each type of intellectual property asset will be discussed separately, including how to identify and how to protect each one.  Then the course will focus on combining and coordinating these different assets to build a robust and valuable intellectual property portfolio.  Strategies for individual creators, start-ups and on-going enterprises will be discussed. Summer sessions.