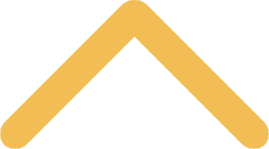 Great Leaders, Great Start
Leaders have the ability to set the right goals, communicate ideas and empower others to create positive change. That's why leadership development is a key component of community life here.
We offer a variety of leadership organizations and programs to help you consciously explore leadership foundations and master skills naturally. Take advantage of these opportunities to ensure your role as a future leader in your community and chosen profession.

Emerging Leaders
Emerging Leaders is a first-year student program that uses a combination of skill-building, workshops and self-exploration to help you develop a personal philosophy of leadership and create a foundation for your future leadership roles. Students in this program learn about the college community and uncover more ways to get involved.

Leadership Studies Minor
The courses offered in the leadership studies minor examine ethical issues relevant to leadership, theories and styles of leadership, and the impact of leaders. The program's central concerns include the ethical dimensions of leadership and the global common good. These courses are taken for academic credit.

Student Leadership Conference
Meet and network with other student leaders at the two-day student leadership conference, offered each fall. The conference includes sessions on conflict management and role modeling and offers a variety of hands-on workshops.

Student Organization Leadership Positions
The best way to learn how to become a leader is to lead! Pick one or more of our 90 student orgs and dive in: Each organization offers plenty of opportunities to move into a leadership position. If you're serious about leadership through student orgs, check out the Residence Hall Association and the Student Government Association.

Student Employment
A job does more than just fill your wallet. Work experience encourages hands-on leadership development and helps you gain skills to make you more employable in the future. On-campus student positions range from aerobics instructor to catering assistant and facilities crew member to academic tutor. If you're deeply interested in leadership development through employment, we suggest you consider applying to be a resident assistant in one of the res halls or to be a Gateway mentor.

Internships
Landing an internship will allow you to get pre-professional work experience related to your career goals and interests. You'll get to work alongside professionals who will lead by example. It's different than a part-time job in that it has intentional learning goals, and in some cases, you can even earn course credit.