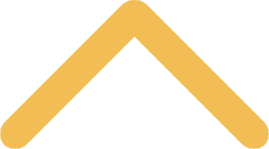 Involvement Opportunities That Are Wide and Deep
Are you interested in environmental activism? Do you want your own radio show? Are you committed to serving the community? Do you like cheese?
With more than 90 student organizations and clubs, there's sure to be one – at least – that's right for you. If there isn't, we'll work with you to start your own.
Our clubs and organizations are student-run and offer great leadership opportunities. Get involved to learn new skills, meet other students, enrich campus life and have fun!
Organization
SORR Mailbox
President
Advisor
Academic Organizations
Accounting Club
45
Michaela Tisdale, Madison VanPembrook
Amy Vandenberg
American Medical Student Association
100
Sarah Vorderbruggen
American Society for Microbiology
103
Ashley Bauer
David Hunnicutt
Aspiring Educators (formerly SWEA)
11
Paige Costa
Scott Kirst
Beta Beta Beta
40
Anna Giblin
Russ Feirer
Chemistry Club
80
Nicholas Koehn
Larry Scheich
Computer Science Club
102
Nathaniel Cadotte
Bonnie McVey
Global U-Knighters
24
Olivia Thomson
Diana Delbecchi
National Association for Music Education
54
Madeline Pamperin
Jamie Waroff
National Residence Hall Honorary
62
Janelle Knick
Caitlin Wheeler
Omicron Delta Epsilon (Economics Honor Society)
67
Christian Cattan
Marc Schaffer
Omicron Delta Kappa
71
Alexis Dobberstein, Laura Freimuth
Shelly Mumma
Order of Omega
68
Brianna Born
Jessica Horton
Phi Beta Lambda
47
Cory Haupt
Ben Huegel
Philosophy Club
103
Catherine Gundrum
Eric Hagedorn
Pi Mu Epsilon (Math Honorary)
66
Joshua Schill
Jacob Laubacher
Pi Sigma Alpha
73
Catherine Nowaczyk
Gratzia Villarroel
Pre Dental Club
97
Adam Brandt
Pre-Health Science Club (Alpha Epsilon Delta)
64
Katelyn Huebner
David Hunnicutt
Pre-Veterinary & Animal Science Club
43
Allison Wolff
Deborah Anderson
Psychology Club
74
Briana Scott
Raquel Cowell
Sigma Nu Delta (Math Club)
8
Nathan Simanek
Jacob Laubacher
Sigma Tau Delta (English)
59
Natasha Igl, Elynor Gregorich
John Pennington
Society for Human Resource Management
32
Anna Kaftan
Matt Stollak
Society of Physics Students
83
Leah Zimmer
Erik Brekke
WI Stem
92
Miriam Lyons
Carrie Kissman
Women In Business Club
101
Margeaux Suttner
Amy Kundinger
Diversity, Ethnic & Cultural Organizations
Black Student Union
34
Brianna Banks
Ivy Summers
Council of Indigenous People
111
Ruthie Tucker
Bridgit Martin
Discoveries International
27
Elizabeth Lensmire, Levi Sterzing
Joy Pahl
French Club
55
Bridget Van Beckum
Luis Navarro-Ayala
German Club
91
Emily Steuer
Nick Humphrey
Japan Club
15
Alexia Thao
Ikuko Torimoto
LGBTQ+ Spectrum Alliance
44
Sarahellen Sankey
Stephen Rupsch
Musers of Color Club
51
Walker Lake
April Beiswenger
Sangres Sin Fronteras
33
Sophia Rodriguez
Avery Garcia
Spanish Club
20
Megan Leisgang
Judy Cervantes
Governing, Programming & Media Organizations
Graphos
50
Leah Hennick, Natasha Igl
Laurie MacDiarmid
GreenKnight TV
14
Kyra Kronberg
John Devroy
Residence Hall Association
79
Justin Arzt
Chris Stewart
SNC Radio
41
Jerome Komas
Mark Glantz
St. Norbert Times
29
Elynor Gregorich, Erika Ditzman
John Pennington
Student Government Association
78
Zachary Dickhut
Corday Goddard
Greek Organizations
Alpha Xi Delta
2
Annika Hintze
Chris Betcher
Delta Phi Epsilon
49
Kathryn Kugel
Sandy Murphy
Interfraternity Council
13
Marcel La Fountain, Maria Acosta
Jessica Horton
Kappa Beta Gamma
12
Emilie Smith
Molly Muenster
Kappa Sigma
56
Konstantin Kostov
Bill Van Ess
Panhellenic Council
48
Jasmine Babineaux
Jessica Horton
Phi Delta Theta
63
Samuel Killian
Calvin Nelson
Tau Kappa Epsilon
36
Jack Perrin
James Neilson
Theta Phi Alpha
26
Carolyne Roepke
Anna Hoefner
Independent Social Organizations
ADMAR
1
Franklin Scandin
Pat Olejniczak
BIG
3
Alex Jordan
Mark Glantz
BUD
35
Haley Hughes
Nick Evenson
CCHams
5
Margaret Kaczkowski
William Falk
Electric Company
30
Sarahellen Sankey
Katie Ries
Independent Council
37
Nathan Ortiz, Adriana Abud
Jessica Horton
No Nonsense
7
Elizabeth Lampereur
Alexa Trumpy
Untouchables
28
Jenna McDade
Joy Pahl
Recreation Organizations
Adventure Club
10
Tommy Blink
Laura Fredrickson
Ballroom Club
4
Charles Luoma-Mannisto
Tom Bolin
Dumbledore's Knights
82
Max Grieb
Eric Hagedorn
Knight Ninjas Martial Arts Club
108
Chloe Steffel
Lisa Burke
Outdoorsman Club
52
Tanner Brockman
Joe Totman
Role Play Gamer's Guild
105
Will Starke
Scott Ryan
SNC Curling Team
16
Spencer Wallander
Joy Pahl
SNC Dance Club
85
Olivia Nickulis
Katie Ginsbach
Snowboard and Ski Club
25
Kathryn Jordan
John Seckel
Spikeball Club
93
Andrew Reinemann
John Dose
St. Norbert Rowing Club
17
Melissa Schneider Yelle
Carrie Kissman
Trap Shooting Club
31
Kelly Frank
Eric Wagner
Triathlon Club
72
Angie Parra
Maribeth Franken
Ultimate Frisbee Club
38
Lillianna Swenson
Seth Meyer
Waterski and Wakeboard Team
58
Gabe Dewar
Jay Fostner
Service and Faith Organizations
Best Buddies
53
Alicia Roman
Robert Pyne
Chiara
90
Brianna McGann
Carolyn Schaeffer
Circle K
6
Miriam Lyons
Susan Angoli
Colleges Against Cancer
21
Anna Giblin
Anna Hoefner
Cru
57
Samuel Fletcher, Zjennai Vang
Erik Brekke
Dance Marathon
75
Johanna Zielinski, Shay Van Sambeek
Jennifer Nissen
Frassati
94
Thaddeus Loduha
Michael Brennan
Habitat For Humanity
19
Abbi Rooyakkers
Marc Hammer
Knights for Life
61
Aldo Gonzalez
Carolyn Schaeffer
Love Your Melon
86
Kaitlyn Denz
James Neilson
Optimist Club
65
Erika Ditzman
Eric Wagner
Oxfam America
69
Brinn Anderson
Nancy Mathias
Pen Pals
81
Brenna Smedema
Carolyn Schaeffer
Sports Ministry Team
42
Benjamin Van Handel
Jean Rivett
Wishmakers on Campus
84
Luke Johnson
Elly Wiebusch
Zambia Project
23
Aysiah Jaeke
Corday Goddard
Special Interest Organizations
Acafellas
99
Noah Buhle
Sarah Parks
Actuarial Club
106
Hannah Ament
Jacob Laubacher
Center for Urban Teaching Club
104
Laura Riegg
Reid Riggle
Collaborative Entrepreneur Organization
109
Evan Watzka
Joy Pahl
College Democrats
18
Ellen Socha
Sarah Rudnick
College Republicans
39
Elizabeth Totzke, Catherine Nowaczyk
Scott Crevier
Eco Club
22
Victoria Bain-Vrba
Calvin Nelson
Film Society
113
Morgan Cornette
Diana Delbecchi
Gardening Club
110
Anne Oleniczak
Tammy Decker
Green Knights for Diabetics
46
Jaclyn Schneider
Deborah Druar
Investment Club
98
Johnny Metcalf
Paul Bursik
Joking Hazard: SNC Improv Comedy Club
107
Miranda Sevcik
Erin Hunsader
Knight Theatre
9
Jordan Schuman
Michael Rosewall
Knitting Knights
70
Nicolette Sylvain
Madelyn Kennedy
Pep Band Club
76
Joe Brown
Eric High
Photography Club
112
Will McCormick
Mike Counter
SNC Esports and Gaming Association
89
Brett Milinski
Neil Gloudemans
SNC Klezmer Ensemble Club
96
Natalie Rennhack
Philip Klickman
SNC Law Club
87
Charles Jacobs
SNCheese
60
Sirina Tyler
Kathleen Gallagher Elkins
St. Norbert Knightingales
95
Marissa Helchen, Janelle Knick
Sarah Parks
The Equality Project
88
Neale Tracy
Kathleen Gallagher Elkins
*Organizations shaded in red are currently on probation and should contact the Office of Leadership, Student Engagement, and First Year Experience to renew their status as a recognized organization.
Last update: Thursday, June 6, 2019 12:21 p.m.