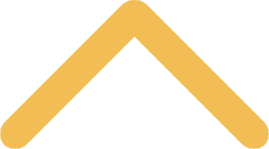 It's Your Place to Live and Learn (and Eat)
The true college experience doesn't happen just in the classroom. It happens on your way to Ruth's Marketplace with your friends. It happens during a study session with your floormates. It happens while you're up late having a heart-to-heart with your roommate.
It's what happens when you live on campus. That's why St. Norbert offers a four-year residential college experience.
Our Residential Community
Residential Education & Housing provides many types of housing to meet student needs, including an all-women hall, co-ed halls, suite-style living arrangements, apartments, townhouses and houses. We even have halls dedicated to community-service initiatives, the Honors Program and global communities.

When you first enroll at St. Norbert, you will be assigned to one of our first-year student housing options. As you progress through your four years here, you will have increasingly independent options, such as townhouses, apartments or college-owned houses.

First-Year Housing Options
No matter which hall you live in during your first-year, we think you'll quickly feel at home on our small, friendly campus. You'll find there are plenty of opportunities to nurture friendships, learn, develop and explore. First-year housing options include:
Resident Assistants and Hall Directors
Live-in resident assistants (RAs) and hall directors are available 24/7 to help with the management of your residential communities. They help smooth your transition to college, offer engaging in-hall programs, and commit themselves to making your living experience comfortable, secure and safe.
Exploring Your Spirituality
ALIVE peer ministers
are students who are active in their faith traditions and work in the residence halls. Their programs may help you consider questions about values, beliefs, purpose and personal calling.
Campus Dining
Satisfy your cravings at one of our campus dining outlets:
Ruth's Marketplace
,
Dale's Sports Lounge
,
Phil's Grill
and
Ed's Coffee Shop
. Ruth's Marketplace features an all-you-care-to-eat buffet and continuous, unlimited service with the first-year meal plan. If you're not in the mood for Ruth's, check out Dale's, Phil's or Ed's for a limited menu of quick dining options. Concerned about healthy food and nutrition? Dining services strives to support healthy initiatives and supply students with the tools needed to live a healthy lifestyle, like our 
NetNutrition
meal calculator.
Health & Wellness Services
Our team of highly qualified medical professionals is dedicated to keeping you well. These low- or no-cost health services include immunizations, injury or illness treatments,
individual counseling
, and more.
Parking and Transportation
All students, including first-year students, may bring their own vehicles to campus. Additionally, the
Green Bay Metro transit system
provides free bus service around De Pere and Green Bay.