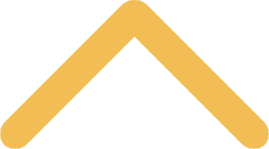 Dining at St. Norbert
Ranked "Best College Food in Wisconsin" and top-ranked nationally, we have plenty of dining options and menu items to give you the foods you need and crave, offered in a choice of pleasant and companionable environments. 
Ruth's Marketplace
Ruth's Marketplace is our primary dining hall. Ruth's is open seven days a week, offering an all-you-care-to-eat buffet with continuous services for breakfast, lunch and dinner. The food is "made to service," which means cooked in small batches right in front of you, with an end result of fresh, home-like meals. Ruth's offers six distinct dining platforms:
Fusion Station is our regional concept featuring American and global fare.
That's Amoré features homemade pizza, pasta and sauces.
Weekday Wellness serves individually crafted, low-calorie options. This is the home of nutrient-rich and allergen-friendly fare.
The Grill cooks up homestyle fare and charbroiled favorites.
The Salad Bar offers abundant fresh-cut fruit and veggies, composed salads, homemade soups and a build-your-own-salad bar.
Third Street Deli features lean meats, cheese assortments, veggie toppers and freshly baked rolls in a build-your-own-sandwich concept.
The Allergen Station offers allergen-friendly fare that is both tasty and nutrient-rich for those with allergies or food preferences.
Dale's Sports Lounge
Dale's Sports Lounge, located in Michels Commons, offers a limited after-hours menu of quick dining options and provides additional seating adjacent to Ruth's Marketplace. Favorite menu items at Dale's include spinach and artichoke dip, toasted cheese ravioli, and chicken wings. Are you hungry yet?
Phil's Grill and C-Store
If you make your way over to the
Ray Van Den Heuvel Family Campus Center
, you'll find Phil's, our on-campus convenience store and restaurant. Phil's offers a wide variety of menu items including hot and cold sandwiches, salad bar, beverages, ice cream, soups, pizza, and Mexican fare.
Phil's also carries basic sundry items including toiletries and groceries.
Ed's Coffee Shop
For a quick and convenient café experience, stop by Ed's Coffee Shop in the Mulva Library. Ed's serves a variety of coffee drinks, teas, smoothies, hot sandwiches, wraps, salads and pizza. 
Meal Plans and Meal Dollars
If you are a first-year student residing in on-campus housing, you are enrolled in the
Knight All-Access meal plan
. The platinum meal plan gives you unlimited access to Ruth's Marketplace, $450 in meal dollars and 10 guest or take-out passes per semester. The meal dollars are placed on your St. Norbert College ID. Your ID acts as your debit card for purchases made at Dale's, Phil's and Ed's. If you need a late-night snack or a meal on the run, just swipe your ID card at campus vending machines.