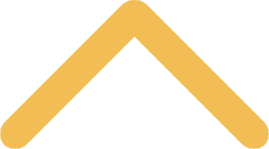 Committed to Your Well-Being
Chances are that at some point during your college career, you're not going to feel like yourself. We have the health and counseling services you need to keep your mind, body and spirit strong.
Low-Cost or No-Cost On-Campus Services
We offer a broad range of confidential
clinical services
at no cost or at a low cost to you, including physical assessments, laboratory testing, immunizations, illness and injury treatment, counseling, psychotherapy, and psychological testing.
Licensed and Board-Certified Providers at Your Service
Our team of highly qualified
medical professionals and psychologists
is available five days a week, with a 24-hour emergency hotline. We pride ourselves on keeping you healthy by providing mental and physical health education, treatment, and prevention services – with an emphasis on prevention. If advanced care is necessary, we have access to a large network of off-campus health care providers who accept referrals.
Patient Confidentiality
You can feel comfortable partnering with us in your health care. Our staff practices within professional ethics and laws and complies with all HIPAA regulations and guidelines to protect your privacy.
For more information about health and wellness, please contact us at
health@snc.edu
 or visit the
Health & Wellness Services website
.