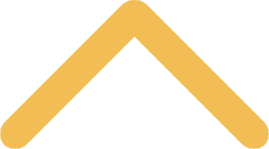 The 4-1-1 on Parking and Riding
All students, including first-year students, may bring their own vehicle to campus. If you choose to bring a vehicle, it needs to be registered annually through the parking office. The annual costs for parking permits can be viewed on the parking website.


Registering for Student Parking
All student vehicles must be registered annually through
KnightLine
and display a valid parking permit in the lower left corner of the rear windshield. Parking permits are sold on a first-come, first-served basis. You will be notified when registration is open through your SNC email address, typically in late July or early August.
To register your vehicle, you'll need to know the following vehicle information:
Make (Ford, Toyota, etc.)
Model (Explorer, Corolla, etc.)
Color
License-plate number
State in which the license plate was issued
No Car? No Problem
Once you're on campus, you'll find you can easily get to most places you need to go by bike or by foot. It's healthy, cheap and reliable transportation – with no permit required! The only thing we do require is that your bike be securely locked to a bicycle rack when not in use.
Public Transportation
In addition, the 
Green Bay Metro
transit system provides transportation service to get you to and from
bus stops
around De Pere and Green Bay.