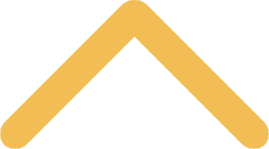 Traditions to Cherish
With more than a century of history, St. Norbert has its share of traditions – some time-honored, some more recently minted.
Our traditions, we think you'll find, contribute to a strong sense of community and help foster the school spirit that pervades our campus.
It doesn't take long to get into the spirit. During your first week here, you will take part in the tradition of touching the Victory Bell as you pass by it during Convocation.
Graduation Photos With Our Founder
Many of those with diploma in hand also share in another tradition whose origins are lost in the mists of college history – posing in cap and gown with the statue of Abbot Pennings in the Mulva Library.
Rub the Minahan Rock
Take in a home football game at
Schneider Stadium
, and you'll observe the players patting a chiseled rock as they exit the locker room. The rock was placed as a tribute to the old Minahan Stadium, which opened in 1938 and served us for more than 70 years.
Indeed, sporting events are where you'll find not only much tradition, but an overwhelming sense of school spirit.
Green Knight Spirit
When you see our mascot,
Norby
, be sure to give him a high-five and help him cheer our team to victory. At our sporting events, you'll hear the strains of our
alma mater
 and
fight song
, and join a sea of fans decked out in green and gold. This is where you can bask in the quintessential college experience of cheering for the school you love.
SNC and the Pack
The Green Bay Packers are one of just a handful of NFL teams who don't use professional cheerleaders; instead, since 1997, they've relied on St. Norbert's cheer squad to pump up the crowds at historic Lambeau Field.
And that's not the only way we back the Pack. We've hosted the team for
training camp
every summer since 1958. When you walk the shady paths of St. Norbert's campus, you'll be following the footsteps of Lombardi, Starr, Favre, Driver, Rodgers … some of the most revered names in professional sports.
Tradition abounds here, connecting us across the years to those who went before us and those still to come.