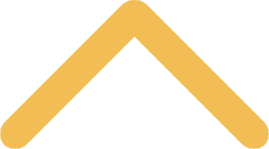 Need Help? We've Got You Covered!
We hope your four years at St. Norbert is entirely blissful – but the fact of the matter is issues are bound to crop up. The good news is we're here to help. We have a variety of free services on campus that will help position you for a successful (and more stress-free) college career.

Career Support for Life
Whether you're looking to identify a good-fit major or preparing to land a job or internship, Career & Professional Development (CAPD) can help. Located in Todd Wehr Hall (our hub of student services), CAPD is equipped with counselors and innumerable resources to help guide your professional pursuits. Not only will they provide assistance during your time on campus, they'll be a resource after you graduate – for life, in fact.
Need Help Studying for That Big Test? No Problem.
The transition to college-level courses can be difficult. Let Academic Support Services help. They can get you set up with one-time or on-going academic assistance. Academic Support Services hosts sessions on topics such as study strategies and time management. They can also arrange free tutoring for you.




Sometimes All You Need Is a Listening Ear
Counseling & Psychological Services, located in the Mulva Family Fitness & Sports Center, provides a variety of counseling support, ranging from advising on roommate issues to helping manage mental health concerns. If you are feeling overly anxious, overwhelmed by academics or even just feeling down about something, make an appointment to talk about it. Don't worry about costs; all of the services are covered under your student health fee.




Take Care of Your Physical Health
Being at college and living on your own can be stressful, and that stress sometimes makes you more susceptible to getting sick. Lucky for you, Health & Wellness Services, also located in the Mulva Family Fitness & Sports Center, has a team of highly-qualified nurses and advanced care providers at the ready. Their services include health assessments, immunizations, laboratory testing, and illness and injury treatment. Many services are covered by the student health fee. 




Don't Know Where to Start on Your Research Project? Get Research Assistance.
The Mulva Library isn't just for late-night cram sessions. It also houses great resources (READ: librarians!) that are ready to help you ace your next big project. At the library, you can access a variety of research databases, the ability to rent books or study materials, and writing center appointments with qualified student workers. Before you begin stressing, make a research appointment.




Your Safety Is Our Top Priority
St. Norbert College is a pretty safe place to be. But things happen and if you ever feel unsafe, Campus Safety officers are available 24/7, either by phone or through the Alertus mobile safety app. Campus Safety runs shuttles from the far parking lot to dorms. You can also call from anywhere on campus for a ride to your dorm if you are feeling unsafe. Campus Safety also offers less safety-oriented services, like helping jumpstart your car if the battery dies, issuing parking passes and managing a campus lost-and-found log.




We've Got a Fleet of People Ready to Help You With Your Tech Questions
Technology is great … as long as it works. The ITS Service Desk, located in Austin E. Cofrin Hall, can help you sort things out so you can get back to studying … or watching Netflix! They also offer a Tech Bar where you can set up appointments to learn a wide range of tech-related skills, like making a PowerPoint presentation, creating and maintaining your own website, or learning new applications like iMovie for a class project.