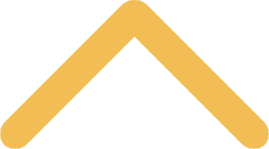 Campus Advisories
6 p.m., Sunday, April 15, 2018 | return to top

The college closed effective immediately

Effective immediately, due to the worst snowstorm in 129 years, St. Norbert College is closed. We plan to resume regular activities at 6 p.m. on Monday, April 16, 2018. We will continue to monitor the conditions, keeping safety as our first concern. During this closure, essential services will remain staffed – residence life, campus safety, food service and our grounds crew.

Today, April 15, Ruth's will remain open until 6 p.m. and Phil's will remain open until 11 p.m. On Monday, April 16, please note these adjusted hours for food service operations:
Ruth's Marketplace will be open from 7:30 a.m. to 7:00 p.m.; 
Ed's will be open from 6:00 p.m. to 11:00 p.m.; 
Dale's will be open 7:45 p.m. to 11:00 p.m. 
Phil's will be CLOSED on Monday. 
All other campus buildings and services are closed.
With deep gratitude, we note our colleagues who have been working diligently throughout the weekend. Our grounds crew members have worked extraordinarily hard to keep up with the unbelievable snowfall compounded by blowing and drifting. A number of our dining services colleagues spent the night in the Campus Center so that they would be on campus to ensure our students were fed throughout the day today. Campus safety has been staffed throughout the weekend and has been helping many students with travel difficulties. Mulva Library and other areas of the college stayed open as fully as possible throughout the weekend, with staff reporting to ensure our students could access services.
For all those who worked hard to take care of our campus and students throughout the blizzard, we are amazed and grateful!
Brian J. Bruess, Ph.D.
President, St. Norbert College
10 a.m., Sunday, April 15, 2018 
| 
return to top


Winter safety reminders
No matter how well the snow and ice are removed from sidewalks, parking lots and the surrounding streets, you will invariably encounter some slippery surfaces when walking outdoors in the winter.
Many cold-weather injuries are the result of falls on ice-covered streets, outdoor parking lots and sidewalks. In fact slips and falls are the number one cause of injuries on the St. Norbert College campus.
Getting around on campus in icy conditions calls for planning, caution, and a little common sense.  
Dress warmly and wear boots with non-skid soles (avoid plastic and leather soles).
Keep warm, but make sure you can see and hear what's going on around you.
Try not to carry too much – you need to leave your hands and arms free to better balance yourself.
During the daytime, wear sunglasses to help you see better and avoid hazards. At night, wear bright clothing or reflective gear.
When entering a building, remove as much snow and water from your boots as possible.
Be prepared to fall and try to avoid using your arms to break your fall. If you fall backward, make a conscious effort to tuck your chin so your head doesn't strike the ground with a full force.
Use special care when entering and exiting vehicles – use the vehicle for support.
Streets, parking lots and sidewalks that have been cleared of snow and ice should still be approached with caution. Look out for "black ice." Dew, fog or water vapor can freeze on cold surfaces and form an extra-thin, nearly invisible layer of ice that can look like a wet spot on the pavement. It often shows up early in the morning or in areas that are shaded from the sun.