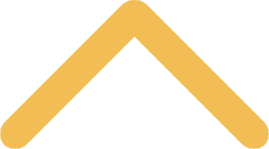 What Can I Do With a Major in Accounting?
 Download a printable version of this web page.
Accountant
Accounting Analyst
Accounting Clerk
Accounting Teacher
Accounts Payable Supervisor
Accounts Receivable Manager
Actuary
Advertising / Sales Accountant
Appraiser 
Assistant Bank Manager
Associate Auditor
Auditor
Bank Examiner
Benefits Administrator
Bookkeeper
Budget Analyst
Certified Public Accountant
Chief Financial Officer
Claim Adjuster/Examiner
Collection Agent
Commercial Banker
Commodities Trader
Compensation Administrator
Consumer Credit Officer
Contract Administrator
Controller
Corporate Tax Accountant

Cost Accountant
Cost Analyst
Cost Department Supervisor
Credit Analyst
Credit/Loan Administrator
Credit Manager
Economist
EDP Auditor
Entrepreneur
Estate Planner
FBI Agent
Financial Aid Director
Financial Analyst
Financial Planner
Forensic Accountant
Fund Raiser
Government Accountant
Hospital Administrator
Industrial Buyer 
Insurance Adjuster
Insurance Agent
Internal Accountant
Internal Auditor
Internal Revenue Agent
Internal Trade Specialist
Inventory Control Specialist
Investment Banker

IRS Investigator
Loan Administrator
Management Consultant
Manager, Administrative Services
Materials Manager
Merger and Acquisition Specialist
Operations Manager
Payroll Manager
Pension Fund Manager
Production Manager
Professor
Purchasing Agent
Research Analyst
Sales Manager
Savings & Loan Examiner
SEC Accountant
Securities Broker
Stock Broker
Systems Analyst
Tax Consultant
Tax Examiner
Tax Lawyer
Tax Specialist
Treasurer
Treasury Management Specialist
Underwriter
Employers
Accounting Firms
Advertising Agencies
Auditing Firms
Banks & Credit Unions
Bookkeeping Firms
Brokerage Firms
Bureau of Economic Analysis
Bureau of the Public Debt
Business Corporations
Chemical Manufacturers
Civic and Taxpayers' Associations
Colleges & Universities
Commodity Futures Trading Commission
Construction Companies
Consulting Firms
Corporate Financial Departments
Engineering Firms
Entertainment Industry
Export Bank of the U.S.
FBI
Federal Deposit Insurance Corporation

Federal Trade Commission
Finance Companies
Financial Management Service
Financial Services Industry
Government Agencies
Healthcare Companies
High Technology Companies
Hospitals
Import/Export Companies
Insurance Companies
Internal Revenue Service (IRS)
International Trade Administration
Investment Firms
Labor Unions
Law Firms
Legal Organizations
Local, State, Federal Government
Management Consulting Firms
Manufacturing Companies
Marketing Firms
Marketing-Research Departments
Merchandising Companies
Mortgage Companies

Non-Profit Organizations
Pharmaceutical Companies
Private Accounting Firms
Public Accounting Firms
Real Estate Companies
Research and Development Firms
Retail Stores
Savings & Loan Companies
School Districts
Securities and Exchange Commission
Self-Employment
Statistical Firms
Stock Exchanges
Tax Preparation Offices
Tax Consulting Firms
Test Development Firms
Transportation Companies
TV/Radio Stations
Utility Companies
Wholesale/Retail Operations
Wholesalers
Skills
Adapt well to frequent change
Analyze and interpret data
Analyze and use financial information
Aptitude for accuracy and detail
Belong to cross-functional teams
Capacity to make decisions through logic and mathematical data
Commit to professional standards
Compile accurate financial data
Computer literacy
Computerized accounting systems familiarity
Decision-making skills and ability to meet deadlines

Develop close relationships with other departments
Develop excellent numeric skills
Develop technical, conceptual and human skills
Efficient
Explain and relay financial data to other users
Highly developed aptitude in mathematics.
Integrate theoretical and applied aspects of business
Lead, supervise, and direct others
Makes sound judgments to solve quantitative problems
Offer recommendations to improve overall business strategy and goals
Oral and written communication skills

Organize, analyze, and interpret numeric data
Possess integrity, honesty, alertness, and thoroughness
Precision
Responsible with limited supervision
Self-starter
Spreadsheet familiarity
Strong analytical, organizational, critical thinking and problem solving skills.
Team work
Understand domestic and global business environments
Works independently
Salary Information

NACE (National Association of Colleges and Employers) Summer 2018 Average Starting Salary:
Accounting Bachelor

'

s Degree: $52,343
Average Salary of SNC Accounting Graduate:
2017: $45,001 - $55,000
2016: $45,000 - $55,000
2015: $45,000 - $55,000
For additional salary information, please visit 
salary.com
.
Graduate Data
To view the job titles, employers, graduate schools and graduate programs reported by our most recent alums in the annual St. Norbert College Career & Professional Development graduate follow-up survey, download the
Accounting Graduate Survey Data Handout (PDF)
.
Links of Interest
Career Information

Professional Associations
Jobs and internships