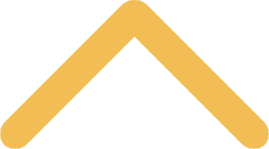 What Can I Do With a Major in Art?
 Download a printable version of this webpage.
Accessory Designer
Advertising Account Assistant
Advertising Artist
Advertising Designer
Advertising Media Planner
Advertising Photographer
Aerial Photographer
Airbrush Artist
Animator
Antiques Dealer 
Architect
Architectural Drafter
Architectural Graphic Artist
Architectural Model Builder
Architectural Renderer
Archivist
Art Acquisition Specialist
Art Administrator
Art Agent
Art Appraiser
Art Buyer
Art Consultant
Art Dealer
Art Director
Art Exhibition Coordinator
Art Historian
Art Instructor
Art Librarian
Art Museum Tour Guide
Art Preservationist
Art Supply Store Manager
Art Therapist
Artist
Artist Display Painter
Attorney
Auctioneer
Audio Visual Artist/Designer
Audiovisual Production Specialist
Bank Note Designer
Billboard Artist
Book Illustrator/Designer
Book Jacket Designer
Bookplate Artist
Bookstore Manager
Business Card Artist
Buyer
CAD Designer
Calligrapher
Camera Operator
Caricaturist
Cartographer
Cartoonist
Catalog Illustrator
CD/Record Cover Designer
Ceramic Artist
Ceramics Engineer
Children's Book Illustrator

Cinematographer
Color Expert
Comic Strip Writer
Commercial Artist
Commercial Photographer
Conservator
Copyist
Copywriter
Costume and Mask Designer
Courtroom Sketcher
Creative Director
Critic
Curator
Custom Framer
Designer
Digital Animator
Digital Designer
Direct Mail Artist
Display Designer
Display Painter
Docent Coordinator
Drafter
Editor
Electronic Games Designer
Engraver
Environmental Designer
Estate Appraiser
Etcher
Exhibit Designer
Fabric Designer
Fashion Consultant
Fashion Designer
Fashion Illustrator
Fashion Photographer
Film Art Director
Film Editor
Film Producer
Filmmaker
Fine Artist
Flatware Designer
Floral Designer
Food Stylist
Forensic Artist
Freelance artist
Fundraiser
Furniture Designer
Gallery Director
Gallery Owner
Gemologist
Glass Blower
Graphic Arts Technician
Graphic Designer
Greeting Card Artist
Illustrator
Impressionist
Industrial Designer
Interior Designer

Jewelry Designer
Kitchenware Designer
Label Designer
Landscape Architect
Layout Artist
Lithographer
Magazine Cover Artist
Magazine Designer
Make up artist
Mannequin Decorator
Market Research Assistant
Media Buyer
Medical Illustrator
Memorial Designer
Merchandise Display Coordinator
Motion Picture Animator
Motion Picture Scenic Designer
Mural Artist
Newspaper Artist
Newspaper Illustrator
Newspaper Layout Artist
Package Designer
Painter
Photographer
Photojournalist
Potter
Pottery Designer
Printing Layout Artist
Professor
Prosthetics Technician
Publisher
Puppeteer
Quick Sketch Artist
Researcher
Sculptor
Set Designer
Sign Painter
Silhouette Artist
Silkscreen Artist
Stained Glass Artist
Stencil Cutter
Still Photographer
Tattoo Artist
Teacher
Technical Illustrator
Textile Designer
Topographer
Toy Designer
Tracer
Trademark Designer
Upholstery Fabric Designer
Urban Designer
Videographer
Wallpaper Designer
Weaver
Web Designer
Webpage Layout Artist
Woodworker
Employers
Adult and Community Programs
Advertising Agencies
Antique Dealers
Apparel Manufacturers/Textile Mills
Architectural Firms
Archives
Art Galleries
Art Management Firms
Art Schools
Art Studios
Arts Associations
Arts Councils
Arts Foundations
Auction Galleries
Colleges/Universities
Computer Graphics Firms
Court System
Cultural Affairs Agencies

Dance and Theatre Companies
Department Stores
Design Firms
Design Studios
Engineering Corporations
Entertainment Industry
Fashion Design Companies
Galleries
Graphic Design Studios
Greeting Card Company
Historic Preservation & Firms
Historical Societies
Interior Design Firms
Libraries
Magazines/Newspapers
Manufacturers
Media Organizations
Museums

National Archives & Records Administration
National Endowment for the Arts
National Endowment for the Humanities
Non-Profit Organizations
Parks and Recreation Centers
Performing Arts Centers
Photographic Studios
Private/Public Schools
Production Companies
Public Relations Firms
Publishing Firms
Self-Employment/Freelance
Television/Motion Picture Industry
Textile Companies
Theatre Companies
Skills
Ability to accept criticism, or even rejection, and use it to enhance further performance
Ability to create original artwork
Ability to generate design ideas
Adaptability
Aesthetic judgement
Analytical and spatial skills
Appraisal and cataloging ability
Appreciation of aesthetics
Attention to detail  
Awareness of art over time
Awareness of other cultures
Basic reading, writing and editing skills

Capacity to work independently with little direction
Communicate ideas through various materials
Communicates ideas and emotions creatively
Critical Analysis
Desire to share beauty with the world.
Familiarity of multiple art mediums and methods of art creation
Flexibility
Imagination and creativityInterpersonal skills Interpretive skills
Makes critical observations and appropriate decisions
Meets deadlines
Open-mindedness
Oral communication skills

Organizational skills
Patience
Perseverance
Possesses aptitude for spatial relationships
Possesses good finger and manual dexterity
Recognizes differences in shapes, shading, and color
Research
Self-discipline
Superior critical analysis and observation skills
Work ethic
Salary Information
NACE (National Association of Colleges and Employers) Spring 2018 Average Starting Salary:
 Visual and Performing Arts Bachelor

'

s Degree: $37,887
Average Salary of SNC Art Graduate:
2017: $30,001 - $40,000 
2016: $20,001 - $30,000
2015: $30,001 - $40,000
For additional salary information, please visit salary.com.

Graduate Data  
To view the job titles, employers, graduate schools and graduate programs reported by our most recent alums in the annual St. Norbert College Career & Professional Development graduate follow-up survey, download the
Art Graduate Survey Data Handout (PDF)
.  
Career Information
Professional Associations
Jobs and Internships
Additional Information