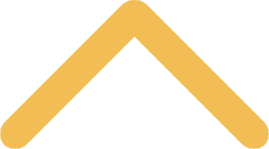 What Can I Do With a Major in Biology?
 Download a printable version of this web page.
Acquisition Logistics Manager
Agricultural Researcher
Agricultural Scientist
Agronomist 
Air / Water Quality Analyst
Allergist
Anatomist
Anesthesiologist
Animal Behaviorist
Animal Biologist
Animal Breeder
Animal Ecologist
Animal Physiologist
Animal Research Technician
Animal Rights Advocate
Animal Scientist
Animal Taxonomist
Animal Trainer
Anthropologist
Aqua Culturist
Aquaculture Farmer
Aquarist
Aquarium & Museum Worker
Aquarium Technician
Aquatic Biologist
Aquatic Ecologist
Arborist
Audiologist
Bacteriologist
Bioanalyst
Biochemical Tester
Biochemical Toxicologist
Biochemist
Bioengineer
Biological Illustrator
Biological Photographer
Biological Researcher
Biologist
Biomedical Engineer
Biomedical Equipment Technician
Biometrician
Biophysicist
Biostatistician
Biotechnologist
Biotechnology Sales Representative
Blood Bank Technologist
Botanist
Brewery Laboratory Assistant
Cell Biologist
Cell Culture Specialist
Cellular Physiologist
Chemical Laboratory Technician
Chemical Oceanographer
Chemist
Chiropractor
Clinical Chemist
Clinical Researcher
Conservationist
Coroner 
Crime Laboratory Analyst
Criminologist
Crop Physiologist
Crop Scientist
Cytologist
Cytotechnologist
Dental Hygienist
Dentist
Dermatologist
Dietitian
Drug Inspector
Ecologist
Embryologist
Emergency Medical Technician
Endocrinologist
Entomologist
Environmental Analyst
Environmental Educator
Environmental Engineer
Environmental Health Specialist

Environmental Lawyer
Environmental Planner
Environmental Protection Worker
Environmental Scientist
EPA Inspector
Epidemiologist
Ergonomist 
Ethologist
Fish & Game Warden
Fish Hatchery Technician
Fish Processor
Fisheries Biologist
Fisheries conservation
Fisheries Conservationist
Flavors/Fragrances Researcher
Floriculturist
Florist
Food and Drug Inspector
Food Chemist
Food Technologist
Forensic Biotechnologist
Forensic Scientist
Forensic Serologist
Forest Ranger
Forester
Genetic Counselor
Genetic Engineer
Geneticist
Geographer
Hazardous Waste Manager
Health Officer
Health Physicist
Herpetologist
Histologist
Horticulture Scientist
Horticulturist
Hospital Administrator 
Hydrographic Survey Technician
Hydrologist
Ichthyologist
Immunologist
Industrial Hygienist 
Industrial Marine Economist
Journalist
Kennel Manager
Laboratory Technician
Landscape Designer
Landscaper
Librarian
Licensed Practical Nurse
Limnological Technician
Limnologist
Mammalogist
Marine Bacteriologist 
Marine Biologist
Marine Mammal Trainer
Marine Resource Analyst
Marine Sales
Market Research Analyst
Medical and Scientific Writer
Medical Doctor
Medical Equipment Sales
Medical Examiner
Medical Illustrator
Medical Laboratory Tech
Medical Librarian
Medical Researcher
Medical Sales Representative
Medical Social Worker
Medical Technologist
Meteorologist
Microbiologist
Microbiologist
Molecular Biologist
Molecular Geneticist
Morphologist
Mortician
Mycologist

Natural Resources Manager
Naturalist
Neurobiologist
Nurse
Nutritionist
Oceanographer
Ophthalmologist
Optometrist
Ornithologist
Paleontologist
Paramedic
Parasitologist
Park Naturalist
Park Ranger
Patent Attorney
Patent Specialist
Pathologist
Peace Corps Volunteer
Pediatrician
Perfusionist
Pest Control Inspector
Pharmaceutical Researcher
Pharmaceutical Sales Representative
Pharmacist
Pharmacologist
Pharmacologist
Pharmacy Technician
Phlebotomist
Physical Therapist
Physical Therapy Assistant
Physician
Physician Assistant
Physiologist
Plant Biologist
Plant Ecologist
Plant Geneticist
Plant Pathologist
Plant Physiologist
Plant Taxonomist
Podiatrist
Pollution Control Technician
Professor
Psychiatrist
Psychobiologist
Public Health Director
Public Health Statistician   
Quality Control Specialist
Radiologic Technologist
Research Assistant
Researcher
Respiratory Therapist
Science Editor
Science Teacher
Scientific Librarian
Scientific Photographer
Soil Conservationist
Statistician
Substance Abuse Counselor
Surgeon
Taxonomist
Teacher
Technical Writer 
Toxicologist
Underwater Technician 
Veterinarian 
Veterinarian Technician
Virologist
Water Quality Technician
Wildlife Biologist 
Wildlife Ecologist
X-Ray Technician
Zoo Manager
Zoological Ecologist
Zoological Morphologist
Zoological Physiologist
Zoological Researcher
Zoological Taxonomist
Zoologist
Employers
Agribusiness Companies
Agricultural Chemical Companies
Agricultural Firms-Research
Animal Refuges
Aquariums
Atomic Energy Commission
Biological Testing Laboratories     
Biomedical and Health Research
Biomedical Companies
Biopharmaceutical Companies
Biotechnology Companies
Biotechnology Firms
Botanical Gardens & Arboretums
Bureau of Land Management
Center for Disease Control
Chemical Manufacturers
Clinics
Colleges/Universities               
Conservation Organizations
Consulting Engineering Firms
Consumer Product Safety Commission
Department of Agriculture
Department of Commerce
Department of Environmental Protection
Department of Health & Human Services

Distilleries
Environmental Consulting Firms
Environmental Protection Agency
Farms
Fish & Wildlife Service
Fisheries
Food & Drug Administration
Food Manufacturers
Forestry Centers
Game & Water Fish Commission
Health Care Facilities
Health Care Producers
Horticulture Companies
Hospitals
Humane Societies
Landscaping Companies
Local, State, Federal Government
Lumber Industry
Magazines
Manufacturing Firms
Marine and Oceanic Groups
Medical Laboratories
Medical Schools
Museums
NASA

National Institutes of Health
National Park Service
Natural History Museums
Oil Companies
Park Service
Peace Corps
Pest Control Companies
Pet Stores
Pharmaceutical Companies
Professional and Technical Journals
Public Health Departments
Public Utilities
Research Facilities
Research Foundations
Research Organizations
Scientific Journals
Soap/Cosmetics Companies
State & National Parks
Testing Labs
Tobacco Industry
Wastewater Treatment Facilities
Water Resource Council
Wildlife Preserves
Zoos
Skills
Ability to use scientific equipment and measuring instruments
Acute observational skills
Advanced critical thinking, problem solving, and research skills
Analytical & quantitative abilities
Attention to detail
Biology theory & practical knowledge
Biology theory & practical knowledge
Calculating skills
Capability of conducting research and statistically analyzing the data
Capacity to tests products and equipment to ensure quality and safety
Capacity to understand and express complex scientific and technical information
Careful record keeping skills
Concentrate for long periods of time
Curiosity and creativity
Data analysis
Data processing

Demonstrate abilities in critical thinking and problem-solving.
Demonstrate knowledge of cellular biology, molecular biology and genetics, organismal biology and population biology.
Draw conclusions from data
Evaluate information against appropriate standards-manipulating information using expertise in statistics
Experiment with ideas/procedures
Faculty to improve the methods available for processing and storing resources
Gather data
Independent worker
Information handling & organization
Learn new information quickly
Logical thinking
Maintain records/tabulate data
Makes critical observations and appropriate decisions
Numerical computation
Operate scientific equipment 
Oral and written communication skills

Organization of data
Perceive and define cause and effect relationships
Perception of patterns/structures
Possesses proficiency for accurate details
Present/summarize research findings
Problem solving
Reads, writes, thinks, questions, analyzes, and problem solves
Review large amounts of material and extracting essence
Statistical awareness
Summarize data
Teamwork
Technical skills
Test an idea/hypothesis
Use scientific methods and to appreciate the contributions of science and scientists to humanity's present and future welfare.
Write and speak clearly using scientific terminology.
Write factual material clearly and concisely
Salary Information
NACE (National Association of Colleges and Employers) Summer 2018 Average Starting Salary:
Biological Sciences/Biomedical Sciences Bachelor

'

s Degree: $36,401
Average Salary of SNC Biology Graduates:
2017: $25,001 - $35,000
2016: $25,001 - $35,000
2015: $30,001 - $40,000
For additional salary information, please visit salary.com.

Graduate Data
To view the job titles, employers, graduate schools and graduate programs reported by our most recent alums in the annual St. Norbert College Career & Professional Development graduate follow-up survey, download the
Biology Graduate Survey Data Handout (PDF)
. 
Career Information 

Professional Associations

Jobs and Internships