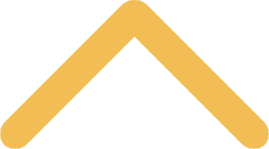 What Can I Do With a Major in Business Administration?
 Download a printable version of this webpage.
Account Administrator
Account Analyst
Account Executive
Account Manager
Account Representative
Accountant
Accounting Assistant
Accounts Receivable Manager
Actuary
Advertising Account Executive
Advertising Manager
Airport Manager
Apartment Resident Manager
Appraiser
Arbitrator
Art Director
Assistant Controller
Auditor
Automotive Industry Manager
Bank Examiner
Bank Internal Auditor
Bank Manager
Bank Officer
Bank Operations Manager
Bank President
Bank Teller
Banquet and Catering Planner
Bar/Club Manager
Benefits Administrator
Benefits Analyst
Benefits Manager
Billing Supervisor
Biocommunications Manager
Bond Broker
Booking Agent
Bookkeeper
Brand Management Consultant
Brand Manager
Broker
Budget Analyst
Budget Officer
Bursar
Business Manager
Business Owner
Business Teacher
Buyer
Campaign Manager
Career Services Director
Casino Manager
Catastrophic Insurance Analysis
Catering Director
Certified Public Accountant
Chamber of Commerce Director
Chamber of Commerce President
Chief Budget Analyst
Chief Executive Officer
Chief Financial Officer
Circulation Manager
City Administrator
City Manager
Claims Adjuster
Claims Examiner
Claims Representative
Commercial Lender
Commercial Loan Analyst
Commercial Loan Officer
Commodities Trader
Communications Coordinator
Comparison Shopper
Compensation Analyst
Compensation Manager
Compliance Investigator
Comptroller
Conference Planner
Construction Supervisor
Consultant
Consumer Credit/Loan Officer
Contract Administrator
Contract Auditor

Controller
Convention Organizer
Copywriter
Corporate Trainer
County Administrator
Credit Analyst
Credit and Collections Manager
Credit Counselor
Credit Manager
Customer Service Manager
Customer Service Representative
Customs Inspector
Database Administrator
Department Store Manager
Developer
Director of Human Resources
Director of Labor Relations
Distribution Manager
District Manager
Employee Relations Specialist
Employment Agency Counselor 
Employment Interviewer
Employment Recruiter
Employment Relations Specialist
Entertainment Broker
Entertainment Management
Entrepreneur
Estimator
Events Coordinator
Export Manager
Facilities Planner
Farmer
Feasibility Analyst
Financial Aid Director
Financial Analyst
Financial Planner
Foreign Exchange Trader
Fundraiser/Development Officer
Government Services Administrator
Healthcare Administrator
Hospital/HMO Administrator
Hotel Manager
Human Resource Generalist
Human Resource Manager
Industrial Relations Director
Industrial Supply Sales Representative
Information Systems Manager
Insurance Adjuster
Insurance Agent
Insurance Claims Representative
Insurance Underwriter
Internal Auditor
International Banking Officer
International Finance Specialist
International Investing
International Management
International Trade Specialist
Inventory Control Specialist
Inventory Manager
Investment Banker
IRS Investigator
Job Analyst
Labor Relations Manager
Labor Relations Specialist
Law Clerk
Loan Administrator
Loan Officer
Lobbyist
Loss Prevention Engineer
Management Accountant
Management Analyst
Management Consultant
Management Trainee
Manufacturing Supervisor
Market Information Specialist
Market Research Analyst
Marketing Director
Marketing Manager
Media Planner

Merchandise Manager
Mergers & Acquisitions Specialist
Mortgage Loan Officer
Mortgage Underwriter
Mutual Fund Manager
Mutual Fund Trader
Nursing Home Administrator
Occupational Analyst
Office Manager
Operations Manager
Packaging Specialist
Paralegal
Payroll Administrator
Personnel Recruiter
Physician Billing Specialist
Plant Manager
Plastics Manufacturer
Politician
Portfolio Manager
Portfolio Manager
Product Manager
Production Manager
Programmer
Project Leader
Promotions Manager
Property Manager
Public Relations Manager
Public Relations Specialist
Public Utilities Manager
Purchasing Agent
Quality Assurance Manager
Quality Control Manager
Rate Analyst
Real Estate Agent/Broker
Realtor
Recreation Facility Manager
Recruiter
Researcher
Restaurant Manager
Restaurant Owner
Retail Buyer
Retail Manager
Revenue Management
Risk Analyst
Safety Director
Salary Wage Administrator
Sales Manager
Sales Representative
Securities Broker
Securities Trader
Small Business Owner
Special Events Coordinator
Sports Agent
Stadium Manager
Supply Chain Manager
Systems Analyst
Tax Auditor
Tax Consultant
Technical Publications Writer
Telecommunications Director
Telecommunications System Coordinator
Title Examiner
Traffic Manager
Training Manager
Training Specialist
Transportation Manager
Travel Agent
Treasurer
Trust Administrator
Trust Analyst
Underwriter
Underwriter Analyst
Urban Planner
Web Developer
Wholesale Sales Representative
Wireless Communication Specialist
YMCA Director
Employers
Accounting Firms
Advertising Agencies
Banks
Brokerage Firms
Business Corporations
Chambers of Commerce
Colleges & Universities
Communications Industry
Computer Firms
Construction Companies
Consulting Firms
Department Stores
E-Commerce
Entertainment Industry
Federal Reserve Agencies
Federal, State and Local government
Financial Institutions

Financial Services Firms
Golf Course Management
Government Agencies
Health Care Facilities
Hospitality Organizations
Hospitals
Hotels / Motels, Resorts, Clubs
Human Resource Departments
Import/Export Firms
Industrial Firms
Insurance Companies
Investment Firms
Labor Unions
Law firms
Manufacturing Companies
Nonprofit Organizations 

Outplacement Firms
Public Relations Firms
Publishing Companies
Real Estate Agencies
Research Firms
Restaurants
Retail Stores
Retailers
Sports Industry
Stock Brokerage Firms
Telecommunications
Trade and Labor Organizations
Trade Associations
Utilities
Wall Street
Wholesalers/Retailers
Skills
Ability to coordinate several activities at once, to work under pressure, and quickly analyze and resolve specific problems
Able to initiate/generate new ideas
Accountable
Advanced communication, conflict resolution and interpersonal skills
Analytical, detail oriented, flexible, and decisive
Analyze and interpret data
Appreciation for diversity
Awareness of ethical issues
Build and lead teams aptly
Capacity for leadership
Communicates ideas and concepts to others
Competency with computer technology, information systems, and math

Critical thinking
Cross-cultural skills
Develop technical, conceptual and human skills
Excellent communication skills to establish effective working relationships
Flexibility
Good work ethic
Great listening skills
Inspires productivity and loyalty from others
Integrate theoretical and applied aspects of business
Interpersonal skills
Manage time, energy and resources effectively
Management skills

Oral and written communication skills
Organizes, plans, coordinates, and directs activities
Persuasion skills
Reads, writes, and speaks proficiently
Responds spontaneously and works well under pressure
Responsible
Self-discipline
Solves problems and makes appropriate decisions
Team building skills
Understand domestic and global business environments
Understand organizational development, policy, strategy, and structure
Unwillingness to automatically accept the status quo
Salary Information
NACE (National Association of Colleges and Employers) Summer 2018 Average Starting Salary:
Business Administration/Management Bachelor

'

s Degree: $51,851
Average Salary of SNC Business Graduate:
2017: $35,001 - $45,000
2016: $35,001 - $45,000
2015: $40,001 - $50,000
For additional salary information, please visit salary.com.

Graduate Data   
To view the job titles, employers, graduate schools and graduate programs reported by our most recent alums in the annual St. Norbert College Career & Professional Development graduate follow-up survey, download the Business Administration Graduate Survey Data Handout (PDF). 
Career Information
Professional Associations
Jobs and Internships
Additional Information