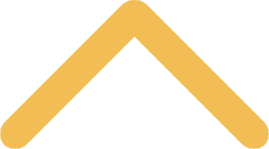 What Can I Do With a Major in Chemistry?
 Download a printable version of this web page.
Agricultural Chemist
Agricultural Scientist
Agriculture Inspector
Agronomist
Air Analyst
Analytical Chemist
Anatomist
Anesthesiologist
Animal Nutritionist
Animal Scientist
Application Chemist
Art Conservator
Assayer
Astronaut
Astrophysicist
Attorney
Ballistics Explosives Expert
Biochemical Toxicologist
Biochemist
Biomedical Engineer
Biotechnologist
Biotechnologist
Brain Metabolism Researcher
Brewer Lab Assistant
Business Executive
Buyer
Cardiologist
Catalyst Sales Coordinator
Catalytic Chemist
Cepalometric Analyst
Ceramic Chemist
Chemical Analyst
Chemical Engineer
Chemical Information Specialist
Chemical Laboratory Technician
Chemical Mixer
Chemical Oceanographer
Chemical Plant Operator
Chemical Sales Manager
Chemical Technician
Chemist
Chemistry Technologist
Clarifying Plant Operator
Clinical Chemist
Clinical Toxicologist
Colloid and Surface Chemist
Color Development Chemist
Combustion Engineer
Conservationist
Cosmetic Analyst
Crime Lab Analyst
Criminologist
Crystallographer

Cytotechnologist
Dairy Technologist
Dental Lab Technician
Dentist
Dialysis Technician
Dietician
Drug Analyst
Ecologist
Entomologist
Environmental Analyst
Environmental Chemist
Environmental Health Specialist
Enzymologist
EPA Inspector
Food and Drug Inspector
Food Chemist
Forensic Chemist
Forensic Toxicologist
Genetic Counselor
Geneticist
Geochemist
Geologist
Hazardous Waste Management Specialist
Hematology Technologist
Histopathologist
Horticulturalist
Hospital Administrator
Hydrologist
Industrial Hygienist
Inorganic Chemist 
Insecticides Tester
Journalist
Lab Technician
Land Reclamation Chemist
Lawyer
Lobbyist
Materials Scientist
Medical Illustrator
Medical Technologist
Medicinal Chemist
Metallurgist
Mineralogist
Molecular Biologist
Museum Curator
Mycologist
Nanotechnologist
Narcotics Investigator
Neurochemist
Nuclear Scientist
Nurse
Nutritionist
Occupational Safety Specialist
Oceanographer

Odontologist
Oil and Petroleum Chemist
Optometrist
Organic Chemist
Osteopathic Physician
Paint Chemist
Patent Examiner
Pathologist
Perfumer
Pest Control Analyst
Petroleum Inspector
Pharmaceutical Chemist
Pharmaceutical Sales Representative
Pharmacist
Pharmacologist
Physical Chemist
Physician
Physician's Assistant
Physicist
Plastics Engineer
Pollution Control Chemist
Polymer Chemist
Product Safety Engineer
Product Tester
Proteins Chemist
Psychiatrist
Quality Assurance Manager
Quality Control Manager
Radiologist
Sanitarian
Scientific Equipment Sales Representative
Scientific Photographer
Scientific Writer
Scientist
Serologist
Soil Conservationist
Soil Scientist
Spectroscopist
Steroids Chemist
Systems Analyst
Teacher
Technical Writer
Textile Chemist
Tissue Technologist
Toxicologist
Translator, Scientific Documents
Underwater Technician
Vector Control Assistant
Veterinarian
Wastewater Treatment Chemist
Water Purification Chemist
Wood Technologist
Yeast Culture Developer
Employers
Aerospace and Components Firms
Agricultural Companies
Airlines
Atomic Energy Firms
Beverage Processing Companies
Biotechnology Firms
Centers for Disease Control
Chemical Companies
College & Universities
Commercial Testing Laboratories
Cosmetic Companies
Drug Companies
Electric Light & Power Services
Engineering Firms
Environmental Protection Agency
Food and Drug Administration
Food Processing Companies

Forestry Centers
Fuels and Fuel Dealerships
Furniture Companies
Glass Production Companies
Hospitals
Insurance Companies
Laboratories
Manufacturing & Processing Companies
Medical Laboratories
Medical Research Firms
Medical/Technical Libraries
Metal and Mineral Products Companies
Mining Companies
Newspapers and Magazines
Paper Companies
Petroleum Refineries
Pharmaceutical Companies

Professional and Technical Journals
Publishing Companies
Research & Consulting Organizations
Sanitary Services
Shipping, Water, and Transportation Companies
Textile Manufacturers
Tire and Rubber Companies
Tobacco Companies
U.S. Department of Agriculture
U.S. Department of Commerce
U.S. Department of Defense
U.S. Department of Energy
U.S. Department of Health and Human Services
U.S. Department of Interior
U.S. Department of Labor
Utilities Companies
Skills
Ability to derive information from computers
Ability to make critical observations/decisions
Ability to organize and interpret data
Ability to think creatively and logically.
Ability to use scientific equipment and measuring instruments.
Acute observational skills
Advanced critical thinking, problem solving, and research skills.
Analytical skills
applying appropriate methods to test the validity of data
Applying concepts
Applying information creatively to solve specific problems
Aptitude for accurate details
Attending to data
Attention to detail
Breaking down principles into parts
Calculating skills
Capability of conducting research and statistically analyzing the data

Capability to improve industrial processes with the purpose of creating more efficient and effective methods for creating and studying of chemicals.
Capacity to understand and express complex scientific and technical information.
Careful record keeping skills.
Conduct research
Curiosity
Designing an experiment, plan or model that systematically defines a problem
Develop theories
Evaluating information against appropriate standards
Expert analysis of biological and chemical substances.
Generate research projects and ideas
Good manual dexterity and analytical reasoning.
Innovation
Manipulate information using expertise in mathematics
Observation and decision making
Oral and written communication
Organize/report data
Perceive and define cause and effect relationships

Perception
Perform experiments
Perseverance
Pleasure in learning new skills
Possess good vision and manual dexterity.
Potential to predict outcomes of mixing substances.
Precision/accuracy
Present/summarize research findings
Process data
Remain objective
Review large amounts of material and extracting essence
Solve quantitative problems
Technical report preparation
Technological skills
Test an idea/hypothesis
Utilize formulas
Work independently and in groups
Salary Information
NACE (National Association of Colleges and Employers) Summer 2018 Average Starting Salary:
Chemistry Bachelor

'

s Degree: $42,355
Average Salary of SNC Chemistry Graduate:
2017: $35,001 - $40,000
2016: no data available
2015: no data availible 
For additional salary information, please visit
salary.com.

Graduate Data
To view the job titles, employers, graduate schools and graduate programs reported by our most recent alums in the annual St. Norbert College Career & Professional Development graduate follow-up survey, download the
Chemistry Graduate Survey Data Handout (PDF)
.  
Links of Interest
Career Information 
Professional Associations
Jobs and Internships