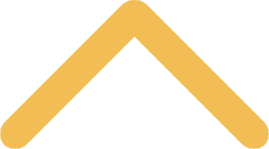 What Can I Do With a Major in Communication and Media Studies?
 Download a printable version of this web page.
Academic Advisor
Account Executive
Actor
Admissions Counselor
Advertising Account Executive
Alumni Relations Coordinator
Announcer
Arbitrator
Art Director
Artist
Audio/ Visual Specialist
Biographer
Broadcaster
Buyer
Cable Programmer
Camera Operator
Camp Counselor
Campaign Manager
Career Counselor
Chamber of Commerce Director
Cinematographer
Circulation Director
Claims Adjuster/Examiner
Columnist
Communications Specialist
Community Affairs Director
Community Relations Specialist
Conference Planner
Consultant
Consumer Advocate
Convention Organizer
Copy Editor
Copywriter
Corporate Communications Specialist
Corporate Recruiter
Corporate Trainer
Counselor
Critic
Customer Service Representative
Development Officer
Director
Director of Communication and Design
Disc Jockey
Editor
Elected Official
Entertainment Agent
Events Planner

Fact Checker
Fashion Merchandiser
Film Tape Librarian
Flight Attendant
Foreign Correspondent
Foreign Service Officer
Fundraiser
Government Relations Specialist
Graphic Design Specialist
Graphic Designer
Greeting Card Writer
Guidance Counselor
Hospitality Manger
Hotel Manager
Housing And Student Life Coordinator
Human Resources Manager
Industrial & Labor Relations Specialist
Insurance Agent/Broker
Intercultural Communications Specialist
International Student Advisor
Interviewer
Journalist
Lawyer
Legal Assistant
Librarian
Lighting Technician
Lobbyist
Management Trainee
Market Research Analyst
Marketing Director
Media Analyst    
Media Buyer
Media Consultant
Media Critic
Media Planner
Media Production Specialist
Media Relations Director
Media Specialist
Mediator
Negotiator
News Analyst
News Anchor
News Director
News Editor
News Photographer
Paralegal
Photographer

Photojournalist
Political Analyst
Political Campaign Worker
Press Secretary
Producer
Production Assistant
Program Director
Promotion Manager
Proofreader
Public Information Officer
Public Relations Specialist
Publications Editor
Publicist
Publicity Director
Publisher
Radio/TV Announcer
Recreation Coordinator
Recruiter
Reporter
Research Assistant
Researcher
Restaurant Manager
Retail Manager
Sales Manager
Sales Representative
Scriptwriter
Sound Effects Technician
Special Events Coordinator
Speech Writer
Sportscaster
Station Programmer
Student Services Specialist
Study Abroad Advisor
Teacher
Technical Director
Technical Writer
Television Writer
Tour Guide
Traffic Manager
Translator
Travel Agent
Video Producer
Videographer
Volunteer Coordinator
Web Designer
Web Editor
Writer
Employers
Advertising Agencies
Arts Councils
Associated Press
Boards of Education
Book Publishers
Cable Systems
Chambers of Commerce
College & Universities
Community Organizations
Consulting Firms
Corporate Communications Offices
Cultural Affairs
Department of Labor
Educational Organizations
Entertainment Firms
Film Studios
Financial Institutions
Government Agencies

Health Care Facilities
Health Organizations
Hospices
Hospitals
Human Resources Departments
Independent Production Companies
Industry Film Producers
Insurance Agencies
Investment Firms
Labor Unions
Law Firms
Libraries/Museums
Lobby Organizations
Local, State, & Federal Government
Magazines
Management/Consulting Firms
Market Research Firms
Marketing Departments

News & Information Offices
Newspapers
Non-Profit Organizations
Nursing Homes
Pharmaceutical Companies
Photo Studios
Political Organizations
Professional Associations
Public Relations Firms
Publishing Companies
Radio Stations
Retail Stores
Sports Teams
Telecommunications Firms
Television Stations
Theatres
Trade Associations
Video Production Companies
Skills
Ability to write clearly
Attention to details
Become knowledgeable of other cultures, languages, institutions--an ability to analyze across cultural or national lines
Capacity to mesmerize an audience
Communicate and elaborate with individuals and groups
Communicates diplomatically
Compare and contrast evidence
Create entertaining and persuasive messages
Create powerful images with sight, sound, motion and words
Critical thinking skills
Cultural sensitivity when communicating with people of other cultures
Demonstrate creativity and artistic expression

Demonstrate talent, persistence, assertiveness, competitive spirit and enthusiasm
Effective speaking skills
Evaluate ideas and presentation
Excellent interpersonal skills
Expresses thoughts, ideas, and opinions clearly and persuasively
Gather information and data
Generate ideas
Influential/persuasion skills
Interpretation skills
Measure media effects
Possesses command of the English language
Present specific viewpoints

Problem solving
Relates to others from varying backgrounds
Reporting and editing skills
Sees the world from the perspective of other individuals and other cultures
Strong intercultural understanding
Synthesizing information
Transform complex subject matter into something that is easily understood
Understand institutional and cultural values
Understand many points of view
Utilizes computers
Work independently or in teams
Works well under pressure to meet deadlines
Salary Information
NACE (National Association of Colleges and Employers) Summer 2018 Average Starting Salary:
Communications and Media Studies Bachelor's Degree: $39,623
Average Salary of SNC Communication Graduate:
2017: $35,001 - $45,000
2016: $25,001 - $35,000
2015: $25,001 - $35,001
For additional salary information, please visit salary.com.

Graduate Data
To view the job titles, employers, graduate schools and graduate programs reported by our most recent alums in the annual St. Norbert College Outcome Survey, visit the Graduate Survey Results.
Career Information
Professional Associations
Jobs and Internships
Additional Information