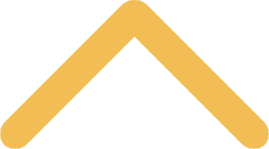 What Can I Do With a Major in Computer Science?
 Download a printable version of this web page.
Account Executive
Actuary
Aerospace Engineer
Air Traffic Controller
Analyst
Animator
Applications Programmer
Artificial Intelligence Specialist
ATM Specialist
Auditor
Auxiliary Equipment Operator
Business Credit/Loan Administrator
CAD/CAM Designer
Chief Information Officer
CIA Agent (Computer Specialist)
Circuit Designer
Coder
Communications Control Technician
Computer Aided Designer
Computer Applications Engineer
Computer Consultant          
Computer Engineer     
Computer Equipment Analyst
Computer Equipment Sales
Computer Facilities Manager
Computer Programmer      
Computer Research Scientist
Computer Scientist
Computer Security Specialist
Computer Service Technician
Computer Systems Manager
Computer Test Specialist                          
Contract Programmer
Corporate Security Specialist
Cost Estimator/ Analyst
Cryptographer
Data Communications Analyst
Data Entry Operator
Database Administrator
Database Design Analyst

Database Manager                                    
Demographer  
Design Engineer
Disney Imagineer
Document Specialist
Documentation Librarian
Drafter
Econometrician
Electronic Data Processing Auditor
Engineering Lab Technician
Entrepreneur
Environmental Technologist
Equipment Dealer
Fabricator
Game Designer
Game Tester
GIS Developer
Graphic Designer
Graphics Design Operator
Hardware Engineer
Hardware Service Technician
Information Broker
Information Systems Auditor                      
Information Systems Manager
Information Technology Coordinator
Internet Consultant
Internet Information Authenticator
Inventory Control Specialist  
LAN Administrator
Librarian
Maintenance Programmer
Manufacturing Engineer
Manufacturing Systems Specialist
Market Research Analyst  
Mathematician                                             
Mortgage Researcher                                
Network Administrator
Network Analyst
Network Programmer                                 
Numerical Analyst

Operating Systems Programmer
Operations Manager
Operations Research Analyst
PC Support Specialist
Production Manager
Professor
Programmer
Project Manager
Quality Assurance Analyst
Research Analyst
Risk Analyst 
Robotics Programmer 
Satellite Communications Specialist  
Service Technician
Software Developer
Software Development Consultant
Software Engineer
Software Support Specialist 
Special Effects Designer
Specification Writer
Statistician
Systems Analyst
Systems Integrator
Systems Level Designer
Systems Maintenance Specialist
Systems Programmer
Systems Software Developer
Teacher
Technical Analyst
Technical Sales Representative
Technical Support Specialist
Technical Writer
Telecommunications Specialist
Training Specialist
Turnkey Contractor
Usability Specialist
Video Specialist
Web Designer
Web Programmer
Webmaster
Employers
Accounting Firms
Aerospace Industry
Airlines
Automotive Industry
Banks
Brokerage Houses
Colleges/Universities
Commodity Futures Trading Commission
Communications Companies
Computer Development Firms
Computer Hardware & Software Vendors
Construction Firms
Consulting Firms
Credit Unions
Data Processing Firms
Department of Agriculture
Department of Commerce
Department of Defense
Department of Energy
Department of Justice

Department of Labor
Department of Transportation
Department of Treasury
Electronics Manufacturers
Engineering Firms
FBI/CIA
Federal Trade Commission
Financial Firms
Hospitals
Insurance Companies
Internal Revenue Service
International Trade Administration
Internet Companies
Investment Banking
Local, State, Federal Government
Manufacturing Firms
Market Research Firms
Military
National Aeronautic and Space Administration
National Security Agency

Nonprofit Organizations
Online Service Providers
Pharmaceutical Companies
Power Industry
Professional & Technical Journals
Research & Development Firms
Retail Stores
School Districts
Schools
Securities and Exchange Commission
Software Development Firms
Technology Companies
Telecommunications Firms
Test Development Corporations
Transportation Companies
US Information Agency
Utility Companies
Veterans Administration
Video Game Companies
Weather Bureaus
Skills
Ability to analyze and solve complex problems in a variety of application domains
Ability to concentrate and pay close attention to detail
Ability to master new computer languages
Ability to speak and write clearly
Ability to work well as part of a team
Abstract and formal reasoning 
Adapt ideas
Advanced quantitative abilities
Analytical skills
Analyze complex ideas
Appreciation for accuracy and detail
Argue logically

Critical thinking
Design systems
Efficiency
Knowledge of operating systems
Logical thinking
Mathematical skills
Multi-tasking
Organizational Skills
Possesses computational ability
Precise analytical reasoning
Problem-solving

Programming language concepts
Reasons abstractly, observes keenly, and concentrates intensely
Research
Skill to communicate ideas and relationships through words and numbers
Statistical analysis
Stay abreast of advancements in the area of computer science
Systematic
Thinking independently
Thoroughness
Understands computer language, equipment, and application programs
Work independently and in teams
Salary Information
NACE (National Association of Colleges and Employers) Summer 2018 Average Starting Salary:
Computer Science Bachelor

'

s Degree: $78,803
Average Salary of SNC Computer Science Graduate:
2017: $60,001 - $70,000
2016: $55,001 - $65,000
2015: $50,001 - $60,000
For additional salary information, please visit salary.com.

Graduate Data
To view the job titles, employers, graduate schools and graduate programs reported by our most recent alums in the annual St. Norbert College Career & Professional Development graduate follow-up survey, download the
Computer Science Graduate Survey Data Handout (PDF)
.   
Career Information
Professional Associations
Jobs and Internships
Additional Information