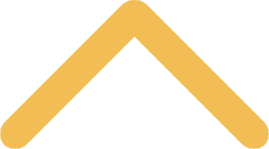 What Can I Do With a Major in Economics?
 Download a printable version of this web page.
Account Executive
Accountant
Accounts Payable Analyst
Activist
Actuary
Affirmative Action Representative
Alumni Affairs Director
Appraiser
Asset/Liability Manager
Assistant Controller
Auditor
Bank Examiner
Bank Officer
Benefits Administrator
Bond Trader
Broker
Budget Analyst
Business Forecaster
Business Manager
Buyer
Campaign Manager
Chamber of Commerce Analyst
City Planner
Claims Adjuster
Claims Examiner
Commodities Trader
Community Development Planner
Compensation Analyst
Conciliator
Congressional Aide
Consultant
Consumer Affairs Director
Consumer Credit/Loan Officer
Contract Administrator
Controller
Cost Analyst
Credit Analyst
Credit Risk Analyst
Customer Service Representative
Demographer
Economic Forecaster
Economic Geologist
Economics Teacher
Economist
Efficiency Expert
Entrepreneur
Equity Trader

Estate Planner
FBI/CIA Agent
Financial Aid Director
Financial Analyst
Financial Economist
Financial Planner
Financial Reporter
Financial Risk Consultant
Foreign Service Officer
Forensic Economist
Geographer
Government Administrator
Healthcare Administrator
Hedge Fund Manager
Historical Researcher
Hospitality Manager
Housing Development Aide
Human Resources Specialist
Import-Export Agent
Industrial Buyer
Industrial Economist
Industrial Labor Relations Director
Industrial Market Analyst
Industrial Transportation Specialist
Information Scientist
Institutional Research Director
Insurance Agent/Broker
Internal Revenue Agent
International Banking Analyst
International Trade Specialist
Investment Analyst
Investment Banking Analyst
Investment Counselor
Journalist
Labor Arbitrator
Labor Economist
Labor Relations Specialist
Labor Union Business Agent
Lawyer
Legislative Assistant
Litigation Analyst
Loan Officer
Lobbyist
Management Consultant
Manpower Planner
Market Research Analyst

Mortgage Specialist
Operations Manager
Paralegal
Peace Corps Volunteer
Pension Funds Administrator
Personnel Manager
Political Campaign Organizer
Political Scientist
Politician
Population Studies Analyst
Portfolio Analyst
Pricing Analyst
Professor
Property Manager  
Public Administrator
Public Opinion Pollster
Public Relations Specialist
Public Utilities Manager
Purchasing Agent
Rate Analyst
Real Estate Agent/Broker
Regulatory Analyst
Revenue Officer
Securities Analyst
Securities Broker
Securities Trader
Statistical Analyst
Statistician
Stockbroker
Systems Analyst
Systems Design Analyst
Tax Auditor
Tax Consultant
Tax Economist
Tax Preparer
Teacher
Technical Writer
Trade Specialist
Transportation Specialist
Treasury Management Specialist
Trust Officer
Underwriter
Urban Planner
Wage and Salary Administrator
Water Reclamation Specialist
Welfare Program Reviewer
Employers
Accounting Firms
Advertising Firms
Banks
Brokerage Houses
Bureau of Economic Analysis
Business Journals / Publishers
Campaign Headquarters
Chambers of Commerce
CIA
City Hall
Civic and Taxpayer Associations
Collection Agencies
Colleges/Universities
Consulting Firms
Consumer Organizations
Credit Unions
Department of Agriculture
Department of Labor

Department of State
Department of the Treasury
Department of Transportation
Economic Development Council
Economic Research Firms
Educational Institutions
Environmental Protection Agency
FBI
Federal Reserve System
Federal Trade Commission
Health Maintenance Organizations
Hospitals/ Healthcare Agencies
Hotels, Resorts, Tourism Councils
Import/ Export Firms
Insurance Companies
Internal Revenue Service
International Organizations
Investment Firms

Labor Unions
Law Firms
Lobbying Organizations
Local, State, Federal Government
Magazines, Newspapers
Market Research Firms
Pharmaceutical Companies
Political Action Groups
Professional/ Technical Publications
Public Relations Firms
Publishers
Real Estate Firms
Research & Development Firms
Restaurants
Retailers
Securities and Exchange Commission
Trade Associations
Utility Companies
Skills
Ability to give advice on business
Ability to prepare and write reports
Ability to present/ summarize research findings
Ability to trace problems to their sources
Ability to work self-directedly
Active listening
Analytical thinking
Communicate results of analysis to economists and non-economists
Computer literacy
Critical thinking and quantitative analysis
Decision-making         
Designing projects

Explain complex concepts and theories to others
Forecasting and calculating
Gather and analyze data
Give investment advice
Illustrate reports with charts, tables, and graphs
Initiate projects or ideas
Interpersonal communication
Investigative skills
Knowledge of statistical computer programs
Manage time, energy, and resources effectively
Meet deadlines

Observe keenly and makes appropriate decisions
Oral and written communication
Organizational skills
Participate in team work effectively
Policy making
Possess a strong background in economics theory and econometrics
Possess proficiency for accurate details
Prepare reports
Presentation abilities
Research skills
Write clear and concise technical reports
Salary Information
NACE (National Association of Colleges and Employers) Summer 2018 Average Starting Salary:
Economics Bachelor

'

s Degree: $54,598
Average Salary of SNC Economics Graduate:
2017: $40,001 - $50,000
2016: $40,000 - $50,000
2015: $45,001 - $55,000
For additional salary information, please visit
salary.com
.
Economics Graduate Survey Data Handout (PDF)
. 
Career Information 
Professional Associations

Jobs and Internships

Additional Information