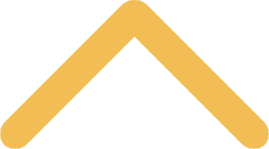 What Can I Do With a Major in Education?
 Download a printable version of this web page.
Academic Advisor
Admissions Counselor
Adoption Counselor
Adult Education Teacher 
Advertising Account Executive
After School Director
Alumni Relations Coordinator
Art Teacher
Assistant Principal
Assistant Superintendent
Athletic Coach
Athletic Director 
Audiovisual Specialist 
Autism Center Manager/Teacher
Behavioral Psychologist
Biographer
Boy or Girl Scout Director
Camp Counselor
Camp Director
Career Counselor
Caseworker
Child Advocate                    
Child Birth Educator
Child Life Specialist
Children's Activity Director
Children's Book Author
Community Relations Worker
Consultant
Consumer Advocate
Continuing Education Program Planner
Convention Organizer
Corporate Trainer
Counselor
Court Appointed Special Advocate
CPR/First Aid Instructor
Creative Arts Therapist
Critic
Curriculum Specialist
Customer Service Representative
Day Camp Director
Day Care Administrator
Day Care Center Teacher
Director of Curriculum
Disability Advocate
Diversity Facilitator
Early Childhood Teacher
Editor
Education Management Specialist
Education Research Assistant

Educational Journalist                                
Educational Lobbyist
Educational Materials Sales Representative
Educational Resource Coordinator
Educational Software Developer
Educational Web Page Creator
Elementary School Teacher
Employee Development Specialist
English Instructor Abroad
ESL Teacher
Financial Aid Counselor
Fitness Instructor
Flight Attendant
Foreign Student Advisor
Fundraiser
Government Agency Administrator
Grant Writer                                                 
Graphic Designer
Guidance Counselor
Head Start Director
Head Start Teacher
Headmaster
Historic Site Administrator
Human Resources Administrator
Insurance Agent
Insurance Underwriter
Journalist
Kindergarten Teacher
Learning Disabilities Specialist
Learning Specialist
Librarian                                                       
Literacy Program Coordinator
Lobbyist
Market Researcher
Mathematics Teacher
Media Buyer
Media Center Specialist
Middle School Teacher
Missionary Worker
Non-profit Administrator
Nursery School Teacher
Occupational Therapist
Outdoor/Adventure Teacher
Overseas Teacher
Parent Educator
Peace Corps/VISTA Worker
Physical Education Teacher
Physical Therapist
Playground Equipment Sales Representative
Preschool Administrator

Preschool Teacher
Principal
Private Tutor
Probation/Parole Officer
Professor
Property Manager
Psychologist
Public Health Educator       
Public Information Specialist
Public Relations Specialist
Reading Specialist    
Real Estate Agent
Recreation Leader
Registrar
Rehabilitation Counselor
Religious Education Teacher
Research Assistant
Researcher
Resource Teacher
Sales Representative
School Counselor
School Psychologist
School Social Worker       
School Technology Specialist
Science Teacher
Secondary School Teacher
Social Studies Teacher
Social Worker
Special Education Teacher
Speech Pathologist
Speech Therapist
State Education Agency Official
Student Affairs Administrator
Substance Abuse Specialist
Superintendent
Teacher
Teacher Aide
Technical Writer
Test Developer
Textbook Editor
Tour Guide
Training Specialist
Travel Agent
Tutor
Vocational Counselor
Volunteer Coordinator
Welfare Worker       
YMCA / YWCA Worker
Youth Corrections Officer
Youth Director
Employers
Adoption Agencies
Boards of Education
Bookstores
Camps
Child Care Centers
Child Welfare Departments
Colleges and Universities
Community Colleges
Community Recreation Centers
Community Service Agencies
Consulting Organizations
Consumer Products Firms
Correctional Institutions
Cultural Organizations
Day Care Centers
Department of Education
Department of State

Educational Materials Publishers
Federal Education Agencies
Financial Institutions
Government Affiliated Schools Abroad
Group Homes
Health Service Providers
Hospitals
Judicial System
Libraries
Marketing Companies
Media/ Communications Industry
Medical and Professional Schools
Mental Health Clinics
Museums, Historical Societies, Parks
National Associations and Councils
Nursing Homes

Peace Corps/AmeriCorps
Preschools
Private Schools
Private Schools Abroad
Professional Organizations
Public Schools
Publishers
Regional and National Accrediting Agencies
Rehabilitation Centers
Religious Organizations
Research and Development Centers
Scouts
Special Education Cooperatives
Technical Schools
Tutoring/ Test Preparation Companies
YMCA/YWCA
Skills
Ability to hold the attention of a group of students
Ability to speak to groups of people
Ability to teach to different learning levels
Ability to work independently
Ability to work on a team of educators
Ability to work under pressure and meet deadlines
Able to manage groups of children
Adapt quickly to new situations
Adapt the presentation of information to different audiences and age levels
Advising and counseling
Assess the progress of individuals and the success of programs
Capability to integrate technology into the classroom
Capacity to analyze, interpret and evaluate information
Communicate with children and parents
Computer skills
Conflict resolution
Creativity
Critical thinking

Decision making
Demonstrate enthusiasm and energy for education
Design and implement appropriate curricula/programs
Desire to work with and help people
Disciplinarian
Effectively plan activities
Explain ideas clearly
Extensive knowledge in a particular subject area
Flexibility
Good written and oral communication skills
Imagination and creativity
In-depth knowledge of subject
Initiating and persuading
Knowledge of educational theory, teaching strategies, developmental theories, and techniques of discipline
Leading and managing
Lesson planning
Maintain order, resolve differences, anticipate and prevent trouble
Motivate and encourage students

Multi-tasking
Needs assessment
Nurturing potential growth and development of people
Organization
Patience and listening skills
Presentation skills
Problem solving
Public speaking
Reporting results
Research techniques
Select and effectively using audio-visual and other educational materials
Self-evaluation
Sense of humor
Sensitivity to the differences and needs of others
Serve as a role model
Summarize ideas
Team player
Understanding children
Salary Information
NACE (National Association of Colleges and Employers) Summer 2018 Average Starting Salary:
Education Bachelor

'

s Degree: $37,820
Average Salary of SNC Education Graduate:
2017: $30,001 - $40,000
2016: $30,001 - $40,000
2015: $30,001 - $40,000
For additional salary information, please visit salary.com.

Graduate Data 
To view the job titles, employers, graduate schools and graduate programs reported by our most recent alums in the annual St. Norbert College Career & Professional Development graduate follow-up survey, download the
Education Graduate Survey Data Handout (PDF)
.  
Career Information
Professional Associations
Jobs and Internships
Additional Information