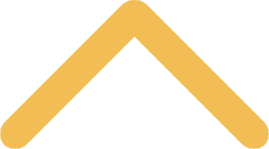 What Can I Do With a Major in English?
 Download a printable version of this web page.
Abstract Writer
Abstractor
Academic Advisor
Account Executive 
Acquisitions Editor
Actor/Actress
Administrative Assistant
Admissions Officer
Advertising Copywriter
Advertising Director
Analyst
Archivist
Artist
Arts Administrator
Arts Editor
Assistant Scientific Writer
Attorney
Author
Bank Officer
Bibliographer
Biographer
Book Critic
Book Editor
Bookstore Manager
Business Manager
Business Writer
Campaign Manager
Cataloguer
Circulation Assistant
City Manager
Claims Adjuster
College Administrator
Columnist
Communications Manager
Congressional Aide
Convention Organizer
Copy Editor
Copywriter
Corporate Communications Specialist
Correspondent
Creative Writer
Critic
Curator

Customer Service
Dictionary Editor
Documentation Specialist
Editor
Editorial Assistant
Educational Program Specialist
English as a Second Language Teacher
English Teacher
Fact Checker
Feature Writer
Film Editor
Foreign Correspondent
Foreign Service Officer
Freelance Writer
Fundraiser
Grant Writer
Greeting Card Writer
Historical Society Specialist
Human Resource Specialist
Humorist/Comedian
Indexer
Information Specialist
Insurance Agent
Interpreter/Translator
Interviewer
Job Analyst
Journalist
Labor Relations Specialist
Lawyer
Legal Assistant
Legislative Aide
Lexicographer
Librarian
Linguist
Literacy Program Coordinator
Literary Agent
Loan Officer
Lobbyist
Magazine Editor
Magazine Writer
Management Trainee
Manuscript Reader
Marketing Specialist

Marketing Writer
Media Planner
Media Specialist
Medical Writer
Museum Curator
Narrator
News Writer
Newspaper Editor
Novelist
Office Manager
Paralegal
Peace Corps Worker
Playwright
Poet
Politician
Press Representative
Professor
Proofreader
Public Relations Manager
Publicist
Publisher
Radio/TV Announcer
Reading Consultant
Reporter
Research Assistant
Sales Representative
Screenwriter
Script Reader
Special Events Coordinator
Speech Writer
Sports Writer
Talent Agent
Teacher
Technical Writer
Television Producer
Textbook Editor
Textbook Publisher
Translator
Travel Agent
Underwriter
Video Scriptwriter/Producer
Volunteer Coordinator
Writer
Employers
Advertising Agencies
Aircraft Industry
Associated Press
Banks
Book Publishers
Bookstores
Broadcast Media/Radio
Business and Industry
Cable Systems
Colleges/Universities
Community Service Organizations
Consulting Firms
Consumer Organizations
Corporate Communications Departments
Cultural Organizations
Department of Education
Division of Youth and Family Services
Educational Institutions
Entertainment Firms

Federal Agencies
Financial Institutions
Foundations
Government Agencies
Healthcare Facilities
Historical Societies
Hospitality Organizations
Hospitals
Industrial Firms
Insurance Companies
Investment Firms
Law Firms
Legislative Affairs
Libraries
Lobbying Firms
Local, State, Federal Government
Magazines
Market Research Companies
Museums

National Endowment of Health
Newspapers
Nonprofit Organizations
Office Equipment Companies
Peace Corps/AmeriCorps
Political Organizations
Professional Associations
Public Relations Firms
Publishing Houses
Research Organizations
Retail Stores
Sports Organizations
Telecommunications Firms
Television Stations
Theaters
Trade Associations
Travel Agencies
Travel and Tourism Department
Skills
Ability to concentrate for long periods of time
Ability to conduct and clearly explain research results
Ability to interpret documents
Ability to make keen observations and appropriate decisions
Ability to persuade others through the use of the written and spoken word.
Ability to read analytically
Able to organize written work
Accuracy, coherence, and clarity in writing
Adapt ideas
Adept at being detail oriented
Analyze complex ideas
Argue logically

Capability to express oneself creatively
Capacity to work well under pressure
Clarifying ideas
Compare interpretations
Comprehensive command of grammar and vocabulary
Creative writing
Critical eye for the written and spoken word
Developing hypotheses
Editing, proofreading, and grammar skills
Evaluate and integrate information
Gather information
Generate new ideas

Influence and persuade
Interpret language
Makes critical observations and appropriate decisions
Presenting alternative view points
Problem solving
Sensitive to the nuances of language
Simplify jargon
Summarize ideas
Superior presentation skills
Think independently
Write to different audiences
Salary Information
NACE (National Association of Colleges and Employers) Summer 2018 Average Starting Salary:
English Language & Literature Bachelor

'

s Degree: $38,241
Average Salary of SNC English Graduate:
2017: $30,001 - $40,000 
2016: $25,001 - $35,000
2015: $30,001 - $40,000 
For additional salary information, please visit salary.com.

Graduate Data   
To view the job titles, employers, graduate schools and graduate programs reported by our most recent alums in the annual St. Norbert College Career & Professional Development graduate follow-up survey, download the
English Graduate Survey Data Handout (PDF)
.
Career Information
Professional Associations
Jobs and Internships