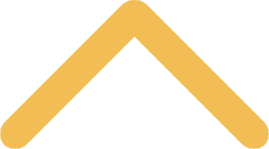 What Can I Do With a Major in Environmental Science?
 Download a printable version of this web page.
Agricultural Engineer
Agricultural Scientist 
Agricultural Technician 
Agronomist
Air Pollution Analyst 
Air Quality Engineer
Air Quality Specialist
Alternative Energy Specialist
Animal Biologist
Biochemist 
Biologist
Biomedical Engineer 
Biostatistician
Botanist
Chemical Laboratory Analyst
Chemical Technician
Chemist
City Planner
Civil Engineer 
Climatological Specialist
Community Relations Specialist
Conservationist 
Consumer Safety Inspector
Curator
Earth Scientist
Eco Tour Specialist
Ecological Risk Assessor
Ecologist
Engineering Technician 
Entomologist
Environmental Activist
Environmental Advocate
Environmental Affairs Manager
Environmental Analyst
Environmental Biologist
Environmental Cleanup Technician          
Environmental Educator 
Environmental Engineer
Environmental Film Maker

Environmental Geologist
Environmental Health Specialist               
Environmental Impact Analyst
Environmental Lawyer 
Environmental Lobbyist
Environmental Planner                               
Environmental Policy Manager
Environmental Protection Specialist
Environmental Sanitarian
Environmental Scientist 
Environmental Specialist
Environmental Toxicologist
EPA Inspector 
EPA Statistician 
Epidemiologist
Farm Manager
Fish & Game Warden
Fish Farmer
Fishery Scientist
Forensic Scientist
Forest Products Technologist
Forest Ranger
Forester
Fundraiser
Geochemist
Geographer                                                 
Geographic Data Analyst
Geographic Information Systems Analyst
Geologist
Geophysicist
Grassroots Coordinator
Hazardous Materials Specialist
Horticulturist
Hydrogeologist
Hydrologist
Industrial Environmental Manager
Industrial Hygienist
Journalist
Landscape Architect

Life Scientist 
Lobbyist
Marine Biologist
Meteorological Analyst
Meteorologist
Microbiologist
Natural Resources Specialist
Naturalist
Oceanographer 
Outdoor Trip Leader 
Parasitologist
Park Naturalist
Park Ranger
Peace Corps Volunteer
Photojournalist
Physician
Pollution Control Engineer
Professor
Public Health Inspector
Recycling Policy Analyst
Renewable Energy Consultant
Restoration Coordinator
Risk Assessment Specialist
Safety Inspector
Seismologist
Soil Scientist
Teacher 
Technical Writer
Toxicologist
Urban/Regional Planner
Veterinarian
Waste Management Specialist
Water Quality Specialist
Watershed Ecologist
Wetlands Ecologist
Wildlife Conservationist
Wildlife Manager
Zoo Caretaker
Zoologist
Employers
Agribusiness
Aquarium
Banks
Biotechnology Research Firms
Botanical Gardens
Bureau of Land Management
Bureau of Reclamation
Chemical Manufacturers
Colleges & Universities
Conservation Organizations
Consulting Firm
Defenders of Wildlife
Energy Organizations
Environmental Advocacy Groups
Environmental Consulting Firms
Environmental Education Centers
Environmental Protection Agency
Environmental Public Relations Firms
Environmental Research Organizations
Farm
Fisheries
Food and Drug Administration

Food Manufacturers
Foreign Service
Forest Service
Green House
Green Peace
Highway Departments
Insurance Industry
Land Development
Landfill
Landscaping Companies
Libraries
Local, State, Federal Government
Manufacturing Businesses
Mining Operations
Museums
National Park Service
National Science Foundation
National Wildlife Federation  
Nature Conservatory
Newspaper and Magazines
Nonprofit Organizations
Occupational Safety & Health Administration

Paper Mills
Peace Corps
Pharmaceutical Industry
Port/Airport Authorities
Private Foundations
Private Industry
Public Health Service
Real Estate Developers
Recycling Centers
Resource Management Agencies
School Boards
Scientific Journals
Soil & Water Conservation Districts
State or National Parks
Testing Labs
Travel/Tourism (Ecotourism Companies)
US Environmental Protection Agency
US Fish and Wildlife Science
Waste Management Companies
Wastewater Treatment Facilities
Watershed Associations & Conservancies
Wildlife Preserves
Skills
Ability to think and solve complex problems across disciplines
Ability to work in teams to solve problems
Analyze data
Apply knowledge creatively
Apply logic to problems
Argue logically
Assess risks
Attention to detail
Computer literacy
Conduct scientific studies and provides solutions to problems
Creative and inquisitive
Critical thinking
Define problems

Develop, plan, and carry out environmental programs
Enjoy working outdoors
Evaluate data and results
Gather information
Generate new ideas
Knowledge of lab instruments
Knowledge of safety regulations
Leadership skills
Maintain precision and accuracy
Mechanical aptitude
Oral and written communication skills
Organizational skills
Organize and report data

Perceive patterns and structures
Precision and accuracy
Question conventions
Report results orally and in writing
Self-confidence
Self-disciplined and self-motivated
Societal awareness and sensitivity
Summarize research findings 
Technical writing
Think independently
Use laboratory equipment
Work well with others
Salary Information
NACE (National Association of Colleges and Employers) Summer 2018 Average Starting Salary:
Natural Resources Bachelor

'

s Degree: $35,645
Average Salary for SNC Environmental Science Graduate:
2017: No data available 
2016: $30,000 - $40,000
2015: $35,001 - $45,000
For additional salary information, please visit salary.com.

Graduate Data  
To view the job titles, employers, graduate schools and graduate programs reported by our most recent alums in the annual St. Norbert College Career & Professional Development graduate follow-up survey, download the
Environmental Science Graduate Survey Data Handout (PDF)
.
Career Information
Professional Associations
Jobs and Internships
Additional Information