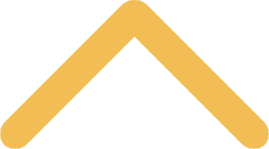 What Can I Do With a Major in Geology?
Career Titles
Aerial Photographer
Agricultural Engineer
Archaeological Geologist
Architect
Assayer
Astronomer
Atmospheric Scientist
Biochemist
Cartographer
Cartographic Technician
Chemical Oceanographer
Coastal Oceanographer
Computer Analyst
Consultant
Cooperative Extension Agent
Data Analyst
Earth Science Teacher
Ecologist
Economic Scientist
Engineering Geologist
Environmental Consultant
Environmental Engineer
Environmental Geologist
Environmental Lawyer
Environmental Project Manager
Environmental Scientist
Exploration Geologist
Farmer
Firefighter
Foreign Service Worker
Forest Ranger
Gemologist
Geochemist
Geochronologist
Geodesist
Geodynamicist
Geographer
Geologist
Geology Research Scientist

Geology Teacher
Geomorphologist
Geophysicist
Geophysics Technician
Geoscientist
Geo-Technical Engineer
Glacial Geologist
Groundwater Hydrologist
Hazardous Materials Response Specialist
Hydrogeologist
Hydrologic Technician
Hydrologist
Industrial Hygienist
Instrumentation Technician
Intelligence Agent
Laboratory Technician
Landscape Architect
Landscape/Nursery Manager
Location Analyst
Map Analyst
Marine Advisor
Marine Geologist
Materials Analyst
Mathematician
Metallurgical Engineer
Meteorologist
Military Officer
Mineralogist
Mining Engineer
Mining Geologist
Museum Technician
National Park Service Staff
Natural Resource Manager
Naturalist
Navigator
Nuclear Engineer
Oceanographer
Paleoceanographer

Paleoclimatologist
Paleoecologist
Paleontologist
Park Naturalist
Park Ranger
Peace Corps Worker
Petroleum Geologist
Petroleum Technologist
Petrologist
Petrophysicist
Physicist
Planetary Geologist
Pollution Control Specialist
Pollution Remediator
Professor
Prospector
Range Conservationist
Sales Engineer
Scientific Librarian
Scientific Photographer
Scientific Writer
Sedimentologist
Seismologist
Soil Conservationist
Soil Scientist
Stratigrapher
Structural Geologist
Surveyor
Teacher
Technical Writer
Urban/Regional Planner
Volcanologist 
Waste Management Specialist
Water Quality Control Technician
Water Remote Sensing Interpreter
Watershed District Administrator
Well Driller
Well Logging Specialist
Employers
Bureau of Land Management
Bureau of Mines
Bureau of Reclamation
CIA/FBI
Colleges/Universities
Conservation Groups
Construction Companies   
Consulting Firms 
Department of Defense 
Energy Companies 
Engineering Firms             
Environmental Advocacy Groups
Environmental Consulting Firms
Environmental Protection Agency 
Exploration Companies
Forest Service 

Land Use Organizations
Libraries
Local, State, Federal Government
Marketing & Research Firms
Military
Minerals Companies
Mining Companies         
Museums
NASA
National Laboratories
National Parks Service
Natural Gas Companies
Nonprofit Groups
Oceanic and Atmospheric Administration
Oil and Gas Industry
Petroleum Companies       

Private Research Companies
Quarries
Railroad Companies  
Research Laboratories          
Scientific Journals
Seismic Survey Organizations
Travel/Tourism Industry
Trucking Companies
U.S. Department of Energy
Waste Management Companies
Water Resources Groups
Water Treatment Plants
Well Services and Drilling Companies
Wetlands Management
Wildlife Service
Skills
Aptitude for accuracy and detail
Conduct and clearly explain scientific research
Coordinate work with others
Critical thinking and problem-solving
Define research problems 
Design equipment
Design simulations
Desire to collaborate with others in an interdisciplinary environment
Develop research models
Develop research proposals 
Draw meaningful conclusions
Effective oral and written communication skills

Enjoy working outdoors and traveling
Establish hypothesis
Evaluate ideas
Laboratory and research ability
Maintain detailed records
Make appropriate decisions and solve quantitative problems
Manage and direct projects
Mapping and surveying
Measure distances
Measure relationships
Perceives acute spaces and forms
Perform calculations

Physical stamina, good vision and manual dexterity
Possesses an aptitude for accurate details
Possesses knowledge of geological principles and mathematics
Review scientific literature
See relationships in factors
Self-management
Spatial visualization
Summarize research
Understands and uses information derived from computers
Use technical instruments
Works with people of varied backgrounds
Salary Information 
NACE (National Association of Colleges and Employers) Summer 2018 Average Starting Salary: 
Geological and Earth Sciences Bachelor

'

s Degree: $39,795
Average Salary for SNC Environmental Science Graduate:
2017: No data available 
2016: $25,000 - $25,000
2015: No data available
For additional salary information, please visit salary.com.
Geology Graduate Survey Data Handout (PDF)
.   
Career Information
Professional Associations
Jobs and Internships