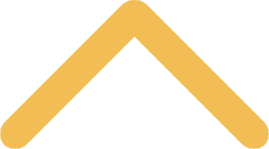 What Can I Do With a Major in Graphic Design?
 Download a printable version of this web page.
Account Coordinator
Account Manager
Advertising Agency Designer
Advertising Artist
Advertising Designer
Advertising Production Manager
Animator
Art Agent
Art Buyer
Art Director
Art Instructor
Art Therapist
Arts Administrator
Arts Critic
Audio Visual Artist/Designer
Bank Note Designer
Billboard Artist
Binding/Finishing Technician
Book Designer
Book Illustrator
Book Jacket Designer
Book Packager
CAD Designer
Calligrapher
Cartoonist
Catalog Designer
CD Cover Designer
Children's Book Illustrator
Cinematographer
Comic Strip Artist
Commercial Printer
Communications Specialist
Communications Director
Consultant
Corporate Image Designer
Creative Director
Customer Service Representative
Design Director
Digital Artist

Direct Mail Layout Designer
Display Designer
Engraver/Engrosser
Environmental Designer
Exhibit Designer
Fashion Designer
Flatware Designer
Freelance Artist
Furniture Designer
Gallery Director
Graphic Arts Technician
Graphic Color Specialist
Graphic Designer
Graphic Imaging Specialist
Graphic Management Trainee
Graphic Sales Person
Graphics Instructor
Graphics Technician
Greeting Card Artist
Illustrator
Industrial Designer
Ink Technician
Interactive Designer
Interior Designer
Jewelry Designer
Journalistic Artist
Kitchenware Designer
Landscape Architect
Letterer
Magazine / Newspaper Artist
Magazine / Newspaper Editor
Magazine Designer
Magazine Illustrator
Mechanical and Production Artist
Media Artist
Medical Illustrator
Memorial Designer
Millinery Designer
Motion Picture Scenic Designer/Animator

Multimedia Designer
Multimedia Specialist
Package Designer
Packaging Consultant
Painter
Photographer
Photojournalist
Plate Maker
Posters/Silk-Screen Designer
Potter
Prepress Manager
Press Operator
Printer
Printing Account Executive
Printing Estimator
Printing Production Supervisor
Printing Store Manager/Owner
Product Designer
Professor
Public Relations Specialist
Publications Designer
Quality Facilitator
Sales Accountant Manager/Representative
Sculptor
Set Designer
Storyboard Artist
Tattoo Artist
Teacher
Technical Illustrator
Textile Designer
Toy Designer
Trademark Designer
TV Graphics Designer
Typesetter
Typography/Logos Designer
Urban Designer
Visual Merchandiser
Web Designer
Webmaster
Employers
Adult and Community Programs
Advertising Agencies
Antique Dealers
Apparel Manufacturers/Textile Mills
Architectural Firms
Archives
Art Galleries
Art Management Firms
Art Schools
Art Studios
Arts Associations
Arts Councils
Arts Foundations
Auction Galleries
Book Publisher
Business/Industry
Colleges/Universities
Computer Graphics Firms

Court System
Cultural Affairs Agencies
Dance and Theatre Companies
Department Stores
Design Studios
Engineering Corporations
Entertainment Industry
Fashion Design Companies
Freelance/Independent
Furnishings Manufacturers and Distributors  
Galleries
Graphic Design Firm
Greeting Card Company
Historic Preservation & Firms
Historical Societies
Hotel and Restaurant Chains
Interior Design Firms      
Libraries

Magazines/Newspapers
Manufacturers
Media Organizations
Museums
National Endowment for the Arts
Non-Profit Organizations
Parks and Recreation Centers
Performing Arts Centers
Photographic Studios
Private/Public Schools
Production Companies
Public Relations Firms
Publishing Company
Signage Company
Television/Motion Picture Industry
Textile Companies
Theatre Companies
Skills
Ability to work on a team
Capability of working with a range of art mediums and art creation tools
Combine art, technology and marketing skills to communicate the clients message
Communicates ideas and emotions creatively
Concentrates for long periods
Confer with clients, management, and production staff about layout designs
Create and print illustrations, charts, graphs, and other artwork using a computer
Create designs for use on the internet
Create new ideas and communicate them graphically

Exceptional talent and creativity
Makes critical observations and appropriate decisions
Meets deadlines
Negotiation and marketing skills
Organization and planning skills
Possesses aptitude for spatial relationships
Possesses good finger and manual dexterity
Possesses proficiency for accurate detail

Presentation skills
Recognizes differences in shapes, shading, and color
Solve problems in area of visual communication and all things digital
Strong communication, interpersonal, and persuasion skills
Technical skills
Use pictures, typography and arrangement to enhance written messages and promote the sale of goods, services and ideas
Visualize and evaluate finished products before completion
Weigh aesthetic alternatives and make choices
Salary Information
NACE (National Association of Colleges and Employers) Spring 2014 Average Starting Salary:
Design/Graphic Arts Bachelor

'

s Degree: Not Currently Available
Average Salary of SNC Graphic Design Graduate:
For additional salary information, please visit salary.com.
Career Information
Professional Associations
Jobs and Internships