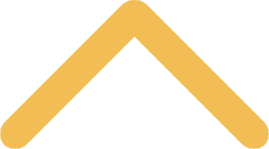 What Can I Do With a Major in History?
 Download a printable version of this web page.
Advertising Manager
Advocate
Analyst
Anthropologist
Antique Dealer
Appraiser
Archaeologist
Architectural Historian
Archivist
Artifacts Conservator
Attorney
Auctioneer
Bank Loan Officer
Biographer
Book Editor
Budget Analyst
Caseworker
Cataloger
Chamber of Commerce Manager
Chief of Staff
City Coordinator
City Manager
Claims Processor
Clergy
Collections Manager
College/University Administrator
Communications Director
Community Action Specialist
Congressional Staff
Consular Service
Consumer Advocate
Consumer Affairs Director
Contract Administrator
Corporate Trainer
Corporation Historian/Archivist
Counselor
Credit Assistant
Criminal Investigator
Criminologist
Critic
Cultural Affairs Officer
Cultural Resource Manager
Curator
Customer Service Representative
Customs Agent
Customs Officer
Customs Port Investigator
Defense Intelligence Specialist
Demographer
Diplomat
Document Restorer
Documentary Editor
Dramatic Arts Historian
Economic Development Analyst
Economist
Editor
Election Supervisor

Encyclopedia Researcher
FBI / CIA Agent
Financial Advisor
Financial Aid Officer
Financial Analyst
Foreign News Correspondent
Foreign Service Interpreter
Foreign Service Officer
Foreign Trade Specialist
Foundation Administrator
Freelance Writer
Fundraiser
Gallery Assistant
Genealogist
Geographer
Gerontologist
Government Agency Administrator
Government Researcher
Grant Writer
Historian
Historic Preservationist
Historic Site Administrator
Historic Site Educator
Historic Site Tour Guide
Historical Advisor
Historical Documents Producer
Historical Program Coordinator
Historical Research Consultant
Historical Society Director
Historical Society Researcher
History Teacher
Human Resources Administrator
Human Services Worker
Immigration Agent
Indexer
Insurance Agent/Broker
Intelligence Analyst
International Banker
International Law and Relations Researcher
International Relations Specialist
International Trade Specialist
Interpreter
Investment/Securities Broker
Journalist
Judge
Judicial Law Clerk
Lawyer
Legislative Analyst/Aide
Legislative Research Assistant
Legislator
Librarian
Loan Officer
Lobbyist
Market Research Analyst
Medical Archivist
Military

Minister
Mortgage Broker
Museum Curator
Museum Director
Museum Guide
National Park Site Manager
News Analyst
News Correspondent
News Editor
Newspaper Editor
Newspaper Reporter
Nonprofit Administrator
Novelist
Operations Research Analyst
Paralegal
Park Ranger
Peace Corps/VISTA Worker
Pharmaceutical Sales Representative
Photographer
Policy Analyst
Political Scientist
Politician
Preservation Specialist
Preservationist
Press Representative
Principal
Professor
Project Manager
Proofreader
Public Administrator
Public Defender
Public Opinion Pollster
Public Policy Advisor
Public Relations Specialist
Real Estate Agent
Recruiter
Registrar
Reporter
Research Analyst
Restoration Specialist
Retirement Planning Consultant
Sales Representative
Social Service Director
Social Worker
Sociologist
Speechwriter
Superior Court Judge
Technical Writer
Technology Consultant
Textbook Sales Representative
Travel Agent
U.S. Embassy Representative
U.S. Representative Chief of Staff
Underwriter
Urban Planner
Writer / Author
Employers
Advertising Agencies  
Air, Bus, and Rail Lines
Antique Dealers       
Archival Companies
Archives
Banks
Book / Magazine Publishing Companies
Broadcasting Firms
Brokerage Firms
Bureau of the Census
Business and Industry
Campaigns
Chambers of Commerce
CIA/FBI
Civic Organizations
Civil Rights Commission
Collection Agencies
Colleges and Universities
Communications Media
Community Arts Centers
Community Organizations
Congressional Districts
Conservation Agencies
Consulting Firms

Corporations
Corrections & Court Systems
Cultural Organizations
Department of Commerce
Department of Justice
Department of State
Drug Enforcement Administration
Educational Institutions
Exhibits
Federal, State, Local Governments
Film Companies
Foundations
Health and Human Services
Historic Preservation Boards
Historic Sites / Historical Societies
Historic, Cultural, Genealogical Groups
Immunization and Naturalization
Insurance Companies
International Business Firms
Investment Firms
Justice Department
Labor Unions
Law Enforcement Agencies
Law Firms

Libraries
Magazines & Newspapers
Museums & Archives
National/State Parks
Non-Profit Organizations
Peace Corps/AmeriCorps
Police & Fire Protection
Political Campaigns
Political Organizations
Political Parties
Professional Associations
Public / Private Schools
Public Advocacy Groups
Public Policy Institutes
Public Relations Firms
Publishing Companies
Radio/TV Companies
Research Firms
Research Foundations
Smithsonian Institution
Social Services Agencies
Travel Agencies
Travel Industry
U.S. Customs Service
Skills
Accurately identify and evaluate records of past events, ideas and facts
Adapt ideas
Analyze and interpret information and ideas
Communicate and present ideas and information
Compare/compile research reports
Concentrate for long periods of time
Critiquing, editing, proofreading
Decision making
Describing and evaluating issues, problems, and events
Determine cause-and-effect relationships in the past

Develop intellectual curiosity and creativity
Effectively explain ideas
Excellent written and oral communication skills
Historical perspective to make solutions for current societal problems
Identifies and evaluates records of past events, ideas, and facts
Identify alternative courses of action
Integrate historical knowledge with other fields of study
Makes keen observations, solves problems, and makes appropriate decisions
Objectivity, open-mindedness and systematic work habits
Observe people, data, things, and reports

Organize materials / information
Predict shifts in political views, societal trends, and consumer behaviors
Proficiency for accuracy and detail
Read history critically for alternatives
Recognize conceptual frameworks and apply a point-of-view
Researching, comparing, and compiling research reports
See relationships between factors
Think logically and methodically
Work self-directedly
Salary Information
NACE (National Association of Colleges and Employers) Summer 2018 Average Salary:
History Bachelor

'

s Degree: $38,997
Average Salary of SNC History Graduates:
2017: $35,001 - $45,000
2016: $15,001 - $30,000
2015: $35,001 - $45,000
For additional salary information, please visit salary.com.

Graduate Data  
To view the job titles, employers, graduate schools and graduate programs reported by our most recent alums in the annual St. Norbert College Career & Professional Development graduate follow-up survey, download the
History Graduate Survey Data Handout (PDF)
.  
Career Information
Professional Associations
Jobs and Internships
Additional Information