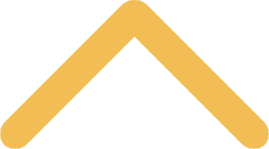 What Can I Do With a Major in International Business and Language Area Studies (IBLAS)?
Download a printable version of this webpage.
Career Titles
Account Executive
Advertising Executive
Appraiser
Bank Manager
Banker
Bilingual Educator
Buyer
CEO
Commodities Trader
Consultant
Customhouse Broker
Customs Inspector
Development Program Manager
Diplomat
Director of Global Trade Compliance
Economist
Editor
Export/Import Manager
Financial Services
Foreign Exchange Trader
Foreign Services Officer
Human Resource Manager
Import Compliance Specialist
Insurance Claims Examiner
Intelligence Officer
International Account Executive

International Account Representative
International Advertising Executive
International Appraiser
International Bank Manager
International Buyer
International CEO
International Commodities Trader
International Consultant
International Economist
International Finance Writer
International Financial Analyst
International Financial Planner
International Job Analyst
International Loan Officer
International Marketing Specialist
International Media Planner
International Product Manager
International Purchasing Agent
International Quality Control Auditor
International Real Estate Agent/Broker
International Restaurant Manager
International Sales Analyst
International Stock Broker
International Travel Agent
Investment Manager
Job Analyst

Loan Officer
Market Research Analyst
Marketing Assistant
Marketing Director
Media Planner
Media Specialist
NAFTA Trade Specialist
Operations Manager
Peace Corps Volunteer
Pharmaceutical Sales Representative
Product Manager
Production Specialist
Professor
Public Relations Specialist
Purchasing Agent
Recruiter
Research Analyst
Restaurant Manager
Retail Buyer
Sales Analyst
Sales Representative
Senior Equity Trader
Stock Broker
Translator/Interpreter
Travel Agent/Guide
Writer/Author
Employers
Academic Journals
Advertising Agencies
Agency for International Development
Airlines
Armed Services
Banks/Financial Institutions
Business and Industry
Colleges/Universities
Consulting Firms
Consumer Products Companies
Courts
Customs Brokers
Department of Commerce
Development Economics
Domestic and Foreign Corporations
Economic Development Organizations
Educational Institutions

Foreign News Agencies
Foundations
Global Enterprises
Healthcare Industry
Hotels and Restaurants
Import/Export Companies
International Monetary Fund
International Organizations
Investment Firms
Manufacturing Companies
Marketing Firms
Media Corporations
Multi-National Corporations
Museums
National Security Council
Newspapers

Nonprofit Organizations
Oil Companies
Online Publishers
Peace Corps
Pharmaceutical Companies
Public and Private Schools Abroad
Publishing Companies
Radio/TV Stations
Relief Organizations
Shipping Companies
State Department
United Nations
US International Trade Commission
Wholesale Companies
World Bank
World Trade Organization
Skills
Analytical skills
Able to work effectively as a part of a multinational/multicultural team
Capable of working in difficult and ambiguous settings
Communicating between cultures
Computer literacy
Creative thinking
Critical thinking
Decision-making

Effective and cooperative team player who also works well independently
Effective and knowledgeable in working in cross-cultural settings
Extremely adaptable and resourceful in new and challenging environments
Function well in multiple, dissonant environments
Highly developed cross-cultural communication skills combined with ability to motivate others to excel
Identify problems and utilize available resources to resolve them
Management (people and activities)
Marketing

Oral and written communication 
Planning and budgeting
Positive outlook toward adversity
Reading/writing another language
Time management
Understanding a global economy
Understanding cultural diversity
Salary Information
NACE (National Association of Colleges and Employers) Summer 2018 Average Starting Salary:
International Business Bachelor

'

s Degree: $48,324
Average Salary of SNC International Business Graduates:
2017: $35,001 - $45,000
2016: $35,001 - $45,000
2015: $25,001 - $35,000 
For additional salary information, please visit salary.com.

Graduate Data   
To view the job titles, employers, graduate schools and graduate programs reported by our most recent alums in the annual St. Norbert College Career & Professional Development graduate follow-up survey, download the International Business and Language Area Studies Graduate Survey Data Handout (PDF). 
Career Information
Professional Associations
Jobs and Internships
Additional Information