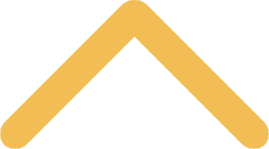 What Can I Do With a Major in International Studies?
 Download a printable version of this web page.
Activities Coordinator
Administrative Assistant
Advertising Copywriter
Advertising Trainee
Affirmative Action Officer
Airport Customer Service Worker
Archivist
Associate Buyer
Associate Editor
Banking Associate
Bilingual Technical Writer
Campaign Aide/Organizer
Commodities Broker
Community Agency Administrator
Community Health Educator
Congressional Aide
Congressional Staff Member
Consular Assistant
Consultant/Cross Cultural Relations
Copy Editor
Counselor
Court Interpreter
Creative Director
Cross Cultural Trainer
Cultural Affairs Officer
Customs Officer
Diplomat
Economist
Editor
ESL Teacher
Export Documentation Agent
Export Manager
Export/Import Sales Manager
FBI / CIA Agent
Foreign Affairs Analyst
Foreign Area Specialist
Foreign Correspondent
Foreign Film Specialist
Foreign Service Officer
Foundation Representative

Fund Raiser
Graphic Designer
Historian
Hotel Customer Service Representative
Humanitarian Relief Worker
Immigration Inspector
Immigration Officer
Import/Export Coordinator
Insurance Claims Adjuster
International Student Advisor
Intelligence Agent
Intelligence Research Specialist
International Bank Trainee
International Banker
International Business Specialist
International Buyer
International Conference Planner
International Hotel Manager
International Importer / Exporter
International Lawyer
International Money Transfer Specialist
International Public Administrator
International Relations Officer
International Student Advisor
International Trade Specialist
International Travel Counselor
Interpreter
Journalist
Labor Relations Specialist
Language Teacher
Lawyer
Legal Aide
Legal Assistant
Legislative Correspondent
Librarian
Linguistics
Lobbyist
Market Research Analyst
Marketing Assistant
Marketing Trainee

News Correspondent
Nurse
Office Administrator
Overseas Service Agent
Peace Corps/VISTA Volunteer
Philanthropic Foundation Administrator
Photographer
Physician
Political Consultant
Political Scientist
Politician
Probate Para Legal
Professor
Program Assistant
Program Coordinator
Public Administrator
Public Affairs Coordinator
Public Health Administrator
Public Relations Liaison
Public Relations Representative
Public Relations Specialist
Reporter
Researcher
Sales Coordinator
Sales Representative
Securities Broker
Shipping Broker
Social Welfare Worker
Social Worker
Study Abroad Advisor
Teacher
Tour Organizer
Trade Specialist
Translator
Travel Agent
Underwriter
United Nations Guide
University Administrator
Urban/Regional Planner
Writer/Author
Employers
Academic Journals
Armed Services
Banks                  
Business and Industry           
Colleges and Universities
Consulting Firms
Convention and Visitors' Bureau
Department of Commerce
Department of Commission
Department of Cultural Resources
Department of Defense
Department of Homeland Security
Department of Immigration and Naturalization
Department of Justice
Department of State
Domestic and Foreign Corporations
Federal Bureau of Investigation
Foreign News Agencies

Foundations
Government Agencies
Government Embassies
Health and Human Services
Hospitality and Tourism Industry
Import/Export Organizations
International Airlines
International Law Firm
International Marketing Firms
International Newspapers
International Organizations     
International Real Estate Firms
International Trade Firms
International Visitor's Councils
Local, State, Federal Government        
Magazines
Museums

National Endowment for the Humanities
National Security Council (NSC)
Nonprofit Organizations          
Overseas Dependents' Schools
Peace Corps/AmeriCorps
Political Campaign Headquarters
Public and Private Schools Abroad
Public Relations Firms
Relief Organizations
Religious Organizations
Research Institutions
Transportation Industry
Travel Agencies
Travel Industry        
TV Networks
United Nations
World Health Organization
Skills
Ability to conduct research
Ability to do statistical analysis
Ability to read critically
Ability to take initiative and be self starting
Adaptable/flexible
Analytical Thinking
Analyzes situations from multiple sides
Background to identify universality and differences among cultures of the world
Become knowledgeable of other cultures, languages, institutions--an ability to analyze across cultural or national lines
Capability to communicate fluently in a language other than English
Communicates diplomatically

Computer literacy
Creative thinking
Critical thinking
Cultural sensitivity when communicating with people of other cultures
Decision-making
Develop ability to adapt and appreciate others and their lifestyle
Grasp of linkages among politics, economics, history and culture
Grasp of political processes at multiple levels
Open minded
Possesses an understanding of and sensitivity to a community's needs
Relates to others from varying backgrounds

Sees the world from the perspective of other individuals and other cultures
Speaks, reads, and writes proficiently
Strong intercultural understanding
Strong interpersonal skills
Strong organizational skills
Strong written and verbal communication skills
Understand and adapt programs, products, and services to the cultural background of the audience
Understand many points of view
Understand of the subtle differences in language and customs among multiple cultures
Understand that all people and ideas have value and interconnectedness
Salary Information
NACE (National Association of Colleges and Employers) Summer 2018 Average Starting Salary:
International/Global Studies Bachelor's Degree: $42,417
Average Salary for SNC International Studies Graduates:
2017: $30,001 - $40,000 
2016: $15,000 - $25,000
2015: $40,001 - $50,000
For additional salary information, please visit salary.com.

Graduate Data 
To view the job titles, employers, graduate schools and graduate programs reported by our most recent alums in the annual St. Norbert College Career & Professional Development graduate follow-up survey, download the International Studies Graduate Survey Data Handout (PDF).  
Career Information

Professional Associations