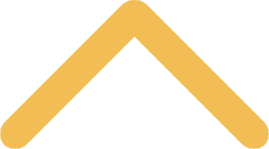 What Can I Do With a Major in Mathematics?
 Download a printable version of this web page.
Accountant  
Actuary
Aerospace Engineer
Air Traffic Controller
Applications Programmer
Applied Science Technologist
Appraiser
Architect
Artificial Intelligence
Asset-Liability Management
Astronomer  
Attorney
Auditor
Banking/Credit/Investment Manager
Benefits Administrator
Biometrician/ Biostatistician  
Budget Analyst
Cartographer
CIA/FBI Agent
Claims Adjuster
Commodity Manager  
Compensation/Benefits Administrator
Computer Consultant  
Computer Engineer  
Computer Facilities Manager
Computer Installation
Computer Marketing Representative
Computer Programmer  
Computer Scientist  
Computer-Aided Design Technician
Contract Administrator   
Controller
Corporate Finance Analyst
Cost Estimator/Analyst  
Credit/Loan Officer
Cryptographer/Cryptologist
Data Control Administrator 
Data Processing Manager  
Database Manager  
Demographer  
Developer of Educational Tools

Econometrician 
Economist 
EDP Auditor 
Employee Relations
Engineer 
Engineering Lab Technician 
Environmental Technologist
Equity Trader
Estate Planner 
External Auditor 
Financial Auditor 
Financial Consultant 
Financial Manager 
Foreign-Exchange Trader
Hydro Geologist 
Hydrologist 
Industrial/Institutional Buyer
Information Scientist
Insurance Agent/Broker
International Trade Specialist
Inventory Control Specialist
Investment Banker
IRS Investigator/Agent
Lawyer
Loan/Credit Officer 
Market Research Analyst
Mathematical Researcher
Mathematician
Mathematics Editor
Media Buyer
Metallurgist
Meteorologist
Mortgage Researcher
Network Programmer
Numerical Analyst
Operations Research Analyst
Optician
Payroll Manager
Pharmacologist
Physicist

Pollution Meteorologist
Production Manager
Production Support
Professor
Programmer/Analyst
Psychometrician
Public Health Statistician
Purchasing/Contract Agent
Quality Assurance Analyst
Rate Analyst
Research Analyst
Researcher
Risk & Insurance Specialist 
Risk Analyst 
Robotics Programmer 
Satellite Communications
Securities Analyst
Securities Broker
Seismologist
Software Developer
Software Engineer 
Software Support Specialist 
Statistical Analyst
Statistician 
Stockbroker
Surveyor
Systems Analyst
Systems Engineer 
Systems Programmer 
Teacher
Technical Support Representative
Technical Writer
Textbook Editor
Transportation Planner
Treasury Management Specialist
Trust Analyst
Underwriter
Urban Planner 
Value Engineer
Weight Analyst
Employers
Aerospace Companies
Aircraft/Missile Manufacturers
Airlines
Banks
Bureau of Labor Statistics
Central Intelligence Agency
Chemical and Pharmaceutical Manufacturers
Colleges & Universities
Computer Firms
Computer Sciences Corporations
Corporate Systems Programs
Data Analyst Firms
Defense Logistics Agency
Defense Mapping Agency
Department of Commerce
Department of Defense
Department of Energy
Drug Enforcement Administration
Energy System Firms

Engineering Firms
Financial Institutions
Government Agencies
Hospitals
Insurance Companies
Investment Firms
Justice Department
Library of Congress
Local & State Planning Offices
Manufacturing Firms
Market Research Firms
Mortgage Companies
NASA
National Highway Traffic Safety Administration
National Security Agency
Nonprofit Organizations
Pharmaceutical Companies
Private Organizations
Real Estate Firms

Research & Development Firms
Research Agencies
Sales Firms
Savings & Loan Associations
School Systems
Securities Firms
Software Support Firms
Stock Brokerage Houses
Systems Analyst Companies
Systems Engineer Companies
Technical Journals
Test Development Corporations
Textbook Publishing Companies
Transportation Department
U.S. Customs Service
U.S. Information Agency
Veterans Administration
Weights and Measures Office
Skills
Ability to analyze & interpret data
Ability to initiate projects
Ability to relate to many different people
Adapting ideas
Advanced quantitative skills
Arguing logically
Comparing and summarizing
Computer literacy
Critical thinking
Defining issues
Designing/directing projects

Detail oriented
Efficient
Excellent listening skills
Flexible
Formulate and solve problems
Gathering Information
Good verbal and written skills
Highly motivated
Logical thinking
Mathematical modeling and simulation
Numerical computation

Organizational skills 
Problem solving 
Programming and computing
Reliable
Seeing connections between ideas
Self-confidence
Systemizing skills
Team skills
Testing skills
Weighing values
Well disciplined
Salary Information
NACE (National Association of Colleges and Employers) Summer 2018 Average Starting Salary:
Mathematics (incl. statistics) Bachelor

'

s Degree: $60,631
Average Salary of SNC Mathematics Graduates:
2017: $45,001 - $55,000
2016: $45,001 - $55,000
2015: $45,001 - $55,000
For additional salary information, please visit salary.com.

Graduate Data  
To view the job titles, employers, graduate schools and graduate programs reported by our most recent alums in the annual St. Norbert College Career & Professional Development graduate follow-up survey, download the Mathematics Graduate Survey Data Handout (PDF).  
Career Information
Professional Associations
Jobs and Internships
Additional Information