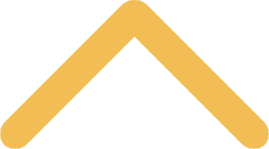 What Can I Do With a Major in Modern Languages and Literatures?
 Download a printable version of this web page.
Actor/Actress
Advertising Copywriter 
Airport Personnel
Announcer
Anthropologist
Archeologist
Archivist
Bilingual Educator
Bilingual Secretary
CIA/FBI Agent
Civil Service Worker
Clergy
Columnist/Reporter
Commercial Attach
Community Affairs Specialist
Consultant
Copy Editor
Court Interpreter
Criminal Investigator
Cultural Affairs Officer
Curator/Archivist
Customer Service Representative
Customs Inspector
Customs/Immigration Officer
Diplomat
Drug Enforcement Agent
Editor
Embassy Personnel
Employee Relations Specialist
Escort Interpreter/Guide
Export/Import Representative
Film Editor

Flight Attendant
Foreign Correspondent
Foreign Exchange Trader
Foreign Film Dubber
Foreign Film Specialist
Foreign News Photographer
Foreign Service Officer
Foreign Service Peacekeeper
Health Care Provider
Historian
Hotel Information Clerk
Hotel Manager
Human Resources Representative
Immigration Inspector/Agent
Import/Export Clerk
Indexer
Intelligence Researcher
International Banker
International Buyer
International Conference Planner  
International Consultant
International Student Advisor
International Trade Specialist
Interpreter/Translator
Investment Banker
Journalist
Lawyer
Legal Advocate
Librarian
Linguist
Maitre d'Hotel
Market Research Specialist

Marketing/Sales Representative
Media Specialist
Minister/Rabbi
Missionary
Multilingual Port Receptionist
National Security Agency Representative
Negotiator
Overseas Broadcaster
Peace Corps/VISTA Volunteer
Pharmaceutical Representative
Police Officer
Probation Officer
Professor
Proofreader
Public Health Administrator
Public Relations Specialist
Publisher
Radio/TV Announcer
Scientific Linguist
Social Worker
Speech Pathologist
Study Abroad Advisor
Teacher
Technical Writer
Tour Organizer/Guide
Translator/Interpreter
Travel Agent
Travel Writer
U.S. Representative for Foreign Companies
UNESCO Official
United Nations Agency Guide
World Trade Manager
Employers
Advertising Agencies
Air, Bus, Rail Lines
American Firms Operating in Foreign Countries
American Schools Abroad
Amnesty International
Archives
Art Galleries
Banks or Investment Firms
Book Publishers
Brokerage Firms
Bureau of Export Administration
Bureau of Intelligence and Research
CIA
Civic Organizations
Colleges/Universities
Construction Companies
Convention Centers
Cruise Lines
Customs Service
Defense Intelligence Agency

Department of Commerce
Department of Defense
Department of Justice
Department of State
Drug Enforcement Administration
FBI
Film Companies
Foreign Agricultural Service
Foreign Firms Operating in the U.S.
Forgiven Commercial Service
Health and Human Services
Hospitals/Clinics
Hotels, Resorts
Immigration Centers
Import/Export Companies
International Business Organizations
International Exchange Programs
Law Enforcement Agencies
Libraries
Manufacturers

Military
Museums
National Endowment for the Humanities
National Security Agency
Newspaper/Magazines
Office of International Affairs
Office of International Policy and Program
Peace Corps
Professional Language Schools
Radio Stations
Red Cross
Restaurants
Retail Stores
School Systems
Social Service Agencies
Travel Agencies
United Nations
World Health Organization
YMCA/YWCA
Skills
Analyzing content
Clarifying others' thoughts and ideas
Comparing ideas/translations
Composing and expressing thoughts
Explaining other cultures
Flexibility/adaptability
Gathering information
Interpersonal skills
Interpreting difficult/incomprehensive language

Memorizing
Perception of word patterns and structures
Project development and follow through
Reading
Research skills
Rewriting and editing skills
Sensitivity to others
Speaking to groups

Summarizing
Translating ideas/languages
Understanding ideas
Understanding of symbol formation
Understanding other cultures
Verbal and written communication skills
Weighing values
Writing clearly
Salary Information
NACE (National Association of Colleges and Employers) Summer 2018 Average Starting Salary:
Foreign Languages and Literatures Bachelor

'

s Degree: $37,715
Average Salary of SNC Modern Languages and Literature Graduates:
2017: $30.001 - $40,000
2016: $25,001 - $45,000
2015: $30,001 - $40,000
For additional salary information, please visit salary.com.

Graduate Data
To view the job titles, employers, graduate schools and graduate programs reported by our most recent alums in the annual St. Norbert College Career & Professional Development graduate follow-up survey, download the Modern Languages and Literatures Graduate Survey Data Handout (PDF). 
Career Information
Professional Associations
Additional Information