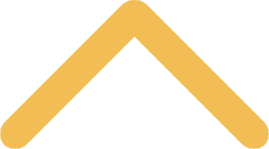 What Can I Do With a Major in Music?
 Download a printable version of this webpage.
Accompanist
Actor
Architectural Acoustic Monitor 
Armed Forces Band Member
Arranger
Arts Administrator/Manager
Band Leader
Booking Agent
Broadcast/Theater Technical Director
Cabaret Entertainer
Cantor
Church Music Director
Community Development
Composer/Arranger
Concert Promoter
Conductor
Copyright Specialist
Copywriter
Cruise Director
Customer Service Representative
Disc Jockey
Engineer/Mixer
Film Music Editor
Instrument Repair/Restorer
Instrument Service Specialist

Journalist
Librarian
Lobbyist
Lyricist
Manufacturers Representative
Music Attorney
Music Copyist
Music Critic
Music Education
Music Librarian
Music Promoter
Music Publishing Specialist
Music Reporter
Music Shop Owner/Manager
Music Software Programmer
Music Store Manager
Music Stringer
Music Teacher
Music Therapist
Musician
Orchestra Librarian
Organist
Piano Tuner
Professor

Promoter
Public Relations Specialist
Publications Specialist
Publicist
Recording Engineer
Recording Technician
Recreation Director
Royalties Broadcast Monitor
Sales Representative
Session Musician
Set/Stage Designer
Singer
Sound Technician
Special Events Coordinator
Studio Musician
Synthesizer Specialist
Talent Agent
Teacher/Professor
Technical Writer
Tour Manager
Transcriber
Union Contractor
Voice Teacher
Writer/Music Journalist
Employers
Advertising Agencies 
Amusement Parks
Armed Forces
Art Galleries
Booking and Talent Agencies
Casinos
Children's Theaters
Choirs
Churches/Synagogues
Coffee Shops
Colleges and Universities
Concert Halls
Conservatories
Council for the Arts
Cultural Affairs 
Department of Education
Educational Testing Service
Elementary and Secondary Schools
Entertainment Companies
Film Production Companies
Film Studios

Home Studios
Hospitals
Industry Trade Papers
Instrument Repair Shops
Insurance Companies  
Law Firms  
Librarians
Magazines
Marketing Firms
Media Firms
Military
Museums
Music and Film Studios
Music and Video Stores
Music Companies
Music Enterprises
Music Industry Associations
Musical Theaters
National Archives
National Endowment for the Arts

National Endowment for the Humanities
Newspapers
Nursing Homes
Operas
Orchestras and Bands
Performing Arts Centers
Private Parties/ Events
Production Companies
Public Relations Firms
Publishing Firms
Radio
Recording Companies
Religious Institutions
School Districts
Self-Employment
Smithsonian Institution
Symphony/ Orchestras
Theme Parks
Travel and Tourism Department
TV Studio
Skills
Ability to keep audience's interests
Ability to read and write music 
Ability to use various sound equipment
Adaptability and flexibility
Attention to detail
Awareness of music history
Basic reading, writing, editing skills
Communication skills
Concentrates and practices intensely for long periods
Confidence

Creativity 
Entertaining skills
Good stage presence
Humbleness
Knowledge of music terminology
Logical reasoning
Motivating people
Observation skills
Organizational skills
Outgoing attitude

Patience
Performance techniques
Perseverance
Physical stamina
Poise
Problem Solving
Self-discipline
Singing/instrumental talents
Teaching abilities
Versatility
Salary Information
NACE (National Association of Colleges and Employers) Summer 2018 Average Starting Salary:
Music Bachelor's Degree: $36,907
Average Salary of SNC Music Graduates:
2017: $25,001 - $35,000
2016: $35,000 - $40,000
2015: $30,001 - $40,000
For additional salary information, please visit salary.com.

Graduate Data 
To view the job titles, employers, graduate schools and graduate programs reported by our most recent alums in the annual St. Norbert College Career & Professional Development graduate follow-up survey, download the Music Graduate Survey Data Handout (PDF). 

Links of Interest

Career Information 
Professional Associations
Jobs and Internships