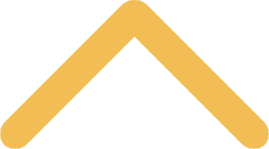 What Can I Do With a Major in Nursing?
 Download a printable version of this web page.
Acute Care  
Administrator of Educational Programs 
Administrator of Nursing Services 
Adolescent Nurse Specialist
Adult Health Care 
Ambulatory Care 
Ambulatory Child Health 
Anesthesia 
Art Therapist
Athletic Trainer
Audiologist
Camp Nurse
Cardiovascular 
Case Manager
Certified Nursing Assistant
Chemical Dependency
Chiropractor
Clinical Nurse Specialist
College/University Faculty
Community Health  
Correctional Health 
Critical Care 
Diabetes Nurse
Dialysis Nurse
Emergency Room Nurse
Emergency Surgical Nurse
Family Nursing 

Flight Transport
Forensics Nurse
Geriatric & Long Term Care Nurse
Gerontology 
Gynecology/Obstetric
Home Health Nurse
Hospice Nurse
Hospital Administrator
IV Therapy
Maternity Nurse
Medical-Surgical 
Mental Health
Midwife
Neonatal
Neurological
Nurse Aide
Nurse Practitioner
Nurse Researcher
Nursing Health Policy
Occupational Health
Office Nurse
Oncology 
Orthopedic Nurse
Palliative Care
Pediatric
Pharmaceutical Sales

Physical Therapist
Physiological Nursing
Post-Operative Nurse
Pre-Operative Nurse
Private Duty Nurse
Professor
Psychiatric Nurse
Psychosocial Nurse
Quality Assurance Nurse
Recreational Therapist
Registered Nurse
Rehabilitation Nurse
Researcher
Respiratory Nurse
School Health
Speech Pathologist
Spinal Cord Injury Nurse
Staff Development
Surgical Nurse
Transcultural Nursing
Trauma Nurse
Traveling Nurse
Urology Nurse
Veterans Affairs
Employers
Blood Banks
Bureau of Prisons
Cardiac Care Units
Centers for Disease Control & Prevention
Clinics
Colleges and Universities
Corporate Health Services
Critical Care Units
Department of Health & Human Services
Department of Veterans Affairs
Drug and Alcohol Rehabilitation
Educational Settings
Food and Drug Administration

Food and Nutrition Services
Health Care Agencies
Health Maintenance Organizations
Home Health Care
Hospice
Hospitals
Insurance Companies
Laboratories
Maternal & Child Health Bureau
Medical Centers
Military
National Institute of Health

Nursing Homes
Outpatient Care Facilities
Penal and Correctional Facilities
Physicians Offices
Poison Control Centers
Private Practice
Public Health Agencies
Recreational Facilities
Rehabilitation Centers
Retirement Centers
School Systems
Social Service Agencies
Skills
Ability to work under pressure
Ability to quickly establish rapport
Able to instruct others
Active listening
Adaptability/flexibility
Attention to detail
Concern for others

Critical thinking
Dependability
Excellent customer and personal service
Independence
Initiative
Integrity
Interpersonal skills

Knowledge of organizations, politics, and the health care system
Leadership
Monitoring
Oral/written expression and comprehension
Social perceptiveness
Stress tolerance
Time management
Salary Information
NACE (National Association of Colleges and Employers) Summer 2018 Average Starting Salary:
Registered Nursing Bachelor

'

s Degree: $58,042
Average Salary of SNC Nursing Graduates:
For additional salary information, please visit salary.com.

Professional Associations
Jobs and Internships
Additional Information