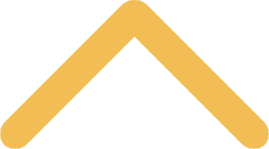 What Can I Do With a Major in Philosophy?
 Download a printable version of this web page.
Actuary
Administrative Assistant  
Admissions Counselor
Advertising Account Executive
Affirmative Action Representative
Alumni Affairs Coordinator
Announcer 
Anthropologist
Arbitrator
Archeologist
Archivist
Arts Consultant 
Assistant Buyer 
Associate Pastor 
Attorney
Author 
Bioethicist
Biomedical/Medical Research Assistant
Business Administrator 
Campus Minister 
Campus Religious Coordinator
Chaplain 
Child Welfare Worker
Church Camp Director 
Claims Adjuster 
Clergy 
Columnist 
Computer Scientist
Congressional Staff Member
Consultant  
Consumer Advocate
Corporate Trainer
Corrections Officer
Counselor 
Credit Analyst 
Critic 
Cryptanalyst
Cultural Affairs Officer
Curator
Customer Service Representative
Diplomat 
Director of Religious Education 

Economic Development Consultant
Economists
Editorial Assistant 
Environmental Communications Specialist
Ethicist
Etymologist
Export Manager
FBI/CIA Agent
Financial Consultant 
Foreign Service Officer
Freelance Writer
Fundraiser 
Funeral Home Director
Genealogist
Government Agency Administrator
Grant Writer
Graphic Artist
Guidance Counselor 
Historian
Hospital Administrator 
Human Resources Specialist
Immigration Inspector
Institutional Researcher/Historian
Insurance Agent
Insurance Underwriter 
International Relations Specialist
Investment Banking Analyst
Journalist 
Judicial Clerk
Lawyer
Legislative Aide
Librarian
Library Aide
Linguist
Loan Officer/Counselor
Lobbyist
Management Analyst
Management Trainee
Marketing Research Analyst
Military
Minister of Music
Minister/Youth Minister
Missionary
Museum Manager
Nursing Home Director

Ombudsman
Paralegal
Pastor
Peace Corps/VISTA Volunteer
Philosophy Lecturer
Physician
Plant Operations Specialist
Political Campaign Worker
Political Scientist
Press Secretary
Priest
Professor
Psychologist
Public Policy Manager 
Public Relations Representative 
Public Service Official 
Publisher
Rabbi 
Radio/TV Researcher
Realtor
Religious Bookstore Worker 
Religious Education Teacher 
Religious Educational Administrator
Religious Researcher 
Religious Staff Writer 
Reporter
Researcher
Sales Representative 
School Superintendent
Seminary Administrator
Social Worker
Sociologist
Software Consultant
Software Designer
Stockbroker
Student Affairs Administrator
Systems Analyst
Teacher
Technical Writer
Technician
Tour Guide
Travel Consultant
Writer
YMCA/YWCA Worker 
Youth Counselor
Employers
Accounting Firms
Adoption Agencies
Advertising Agencies
Agencies for International Development
Archeological Research Firms
Archives
Book Publishers
Bookstores
Central Intelligence Agency
Church/Religious Organization
Civil Rights Commission
Colleges & Universities
Consulting Firms
Consumer Affairs Office
Consumer Organizations
Criminal Courts
Cultural Organizations
Department of Commerce
Department of Energy
Department of Justice
Department of Labor
Department of State
Department of the Army
Department of the Navy
Division of Youth and Family Services

Drug Enforcement Agency
Economic Services
Entertainment Firms
Federal Bureau of Investigation
Federal/State Congressional Offices
Financial Firms
Foreign Service
Foundations
Government Agencies
Health and Human Services
Healthcare Settings
Historical Societies
Hospitals
Hotels/Restaurants/Resorts
Insurance Companies
International Sales
IRS
IT Consultants
Law Firms
Legal Agencies
Legislative Affairs
Libraries
Local, State & Federal Government
Magazines/Newspapers
Management Services

Management/Consulting Firms
Manufacturing Firms
Media Organizations
Ministry
Museums
Newspapers & Magazines
Non-Profit Organizations
Office of Attorney General
Peace Corps/AmeriCorps
Political Parties
Professional Associations
Public Relations Firms
Publishing Firms
Real Estate Groups
Religious Associations
Research Institutions
Retail Stores
School Systems
Social Services Agencies
Study Abroad Departments
Travel Bureaus
U.S. Customs Service
U.S. Information Agency
US Environmental Protection Agency
Skills
Ability to hear and answer questions perceptively
Abstract thinking
Analytical reasoning
Analyzes concepts, definitions, arguments, and complex problems
Close, extensive reading
Communicating in logical manner
Conceptual analysis
Curiosity
Debating skills

Decision making
Deductive reasoning
Generates ideas and formulates solutions
Interest in pursuing, exploring and explaining intangible ideas
Objectivity
Open-mindedness
Oral and written communication skills
Organizational skills
Persuasion

Problem solving
Research
Self-discipline
Summarizes complicated material
Synthesize data
Theory development
Work independently
Writes interpretively, argumentatively and descriptively
Salary Information
NACE (National Association of Colleges and Employers) Summer 2018 Average Starting Salary:
Philosophy Bachelor's Degree: $42,936
Average Salary of SNC Philosophy Graduate:
2017: $35,001 - $45,000 
2016: $20,001 - $30,000
2015: $45,001 - $55,000
For additional salary information, please visit salary.com.


Links of Interest 

Career Information 
Professional Associations
Additional Information