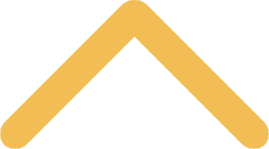 What Can I Do With a Major in Physics?
 Download a printable version of this web page.
Acoustics Physicist 
Aerodynamist
Aeronautical Engineer
Aerospace Engineer
Agriculture Scientist
Air Craft Developer
Air Traffic Controller
Airplane Pilot
Applied Physicist
Architect
Argonomist
Astronaut
Astronomer
Astrophysicist
Athletic Performance Trainer
Atmospheric and Space Scientist
Atmospheric Physicist
Atomic Physicist
Attorney
Automotive Engineer
Aviation Inspector
Ballistics Experts
Biomedical Engineer
Biophysicist
Callistics Experts
Cardiac Imaging Researcher
Chemical Physicist
Civil Engineer
Climatologist
Clinical Research Coordinator
Computational Physicist
Computer Programmer
Computer Specialist
Computer System Engineer
Consultant
Consultant-Management Information Systems
Crime and Intelligence Analyst
Crime Laboratory Analyst
Cryogenics Specialist
Crystallographers
Curator
Design Engineer
Electronic Engineer
Electro-Optical Engineer
Elementary Particle Physics
Engineer
Environmental Analyst
Environmental Health Specialist
Environmental Scientist
Fiber Optic Engineer

Fire Prevention and Protection Engineer
Fluids Physicist
Forensic Scientist
Genetic Engineer
Geodesist 
Geographical Data Technician
Geologist
Geophysicist
Health Physicist
Hydrodynamic Physicist
Hydrogeologist
Hydrologist
Imaging Technician
Industrial Hygienist
Information Scientist
Instrumental Technician
Laboratory Technician
Laser Engineer
Lawyer, Technology Specialty
Librarian
Machinist
Marine Architect
Materials Physicist
Materials Scientist
Mathematician
Mechanical Engineer
Medical Devices Designer
Medical Illustrator
Medical Lab Technician
Medical Physicist
Medical Products Designer
Metallurgist
Meteorological Technician
Meteorologist
Microbiologist
Molecular Physicist
Nanotechnologist
National Laboratory Research
Nuclear Engineer
Nuclear Magnetic Resonance
Nuclear Physicist
Nuclear Power Plant Manager
Nuclear Technician
Occupational Safety Specialist
Oceanographer
Optical Physicist
Optometrist
Particle Accelerator Operations Analyst
Petroleum Engineers
Pharmacologist

Photo Optic Technician
Photogrammetrist
Photonics Engineer
Physician
Physicist
Physics Researcher
Physiognomist
Plasma Physicist
Power Plant Operators
Power Systems Engineer
Process Engineer
Product Safety Engineer
Professor
Quality Assurance Specialist
Quality Control Manager
Radiation Protection Specialist
Radiographer
Radiological Laboratory Director
Research Assistant
Rheologists
Safety Manager
Satellite Data Analyst
Satellite Engineer
Satellite Missions Analyst
Science Teacher
Science Technologist
Science Writer
Scientific Apparatus Salesperson
Scientific Photographer
Seismologist
Semi-Conductor Process Engineer
Software Analyst/Consultant
Software Engineer
Solar Energy Engineer
Solid State Physicist
Spectroscopist
Stratigrapher
Stress Analyst
Systems Analyst
Teacher
Technical Consultant
Technical Illustrator
Technical Salesperson
Technical Writer
Test Engineer
Water Conservation Specialist
Water Reclamation Specialist
Writer
Zoologist
Employers
Aerospace Industry
Aircraft & Instrument Manufacturers
Airports
Architectural Firms
Astronaut Corps
Atomic/Nuclear Labs
Automobile Manufacturers
Centers for Disease Control & Prevention
Chemical Manufacturers
Clinical Research
Colleges and Universities
Commercial Industry
Computer Companies
Consulting Firms
Crime Laboratories
Department of Agriculture
Department of Commerce
Department of Defense
Department of Energy
Department of Health & Human Services
Department of the Air Force
Department of the Interior NASA
Department of Transportation
Educational Institutions
Electrical Equipment Companies
Engineering Firms
Environmental Protection Agency
Federal Agencies

Federal Government
Fiber Optic Engineer
Food & Drug Administration
Geological Industry
Government Agencies
Health Care Facilities
Hospitals
Information Technology Companies
Laboratories
Launch Sites
Libraries
Manufacturing Companies
Marine Industry
Medical Schools
Microelectronics Companies
Military
Mining and Petroleum Companies
Museums
National Aeronautics & Space Administration
National Bureau of Standards
National Institutes of Health
National Oceanic and Atmospheric Administration
National Science Foundation
National Transportation Safety Board
Naval Research Lab
Nonprofit Foundations
Observatories
Occupational Safety & Health Administration

Oilfields
Patent Law Firms
Patent Office
Petroleum Industry
Pharmaceutical Companies
Planetariums
Power Plants
Private Industries
Production Facilities
Professional and Technical Journals
Publishing Companies
Quality Assurance
Recycling Plants
Research and Development Departments
Research Centers
Science Museums
Smithsonian Institution
Space Industry
Space Research (NASA)
State and Local Governments
Steel/Metals Industry
Technical Consulting Firms
Testing Labs
TV/Radio Stations
Utilities Companies
Waste Management Firms
Weather Bureaus
Skills
Ability to apply data
Aptitude for accurate details
Computer skills/proficiency
Cooperative learning
Create hypotheses
Creative thinking
Critiquing and anticipating problems
Decision-making and diagnosing
Define research problems
Design equipment

Develop and write research proposals
Develop research models
Draw meaningful conclusions
Establish experimental designs
Evaluate ideas
Gather/analyze data
Identify/classify materials
Investigative skills
Maintain accurate records
Mathematical modeling

Oral and written communication skills
Organize, analyze and interpret scientific data
Perform calculations
Prepare technical reports
Problem-solving
Review scientific literature
See relationships among factors
Summarize research findings
Use instruments
Salary Information
NACE (National Association of Colleges and Employers) Summer 2018 Average Starting Salary:
Physics Bachelor's Degree: $52.313
Average Salary of SNC Physics Graduates:
2017: No salary data available 
2016: No salary data available
2015: $55,000 - $65,000
For additional salary information, please visit salary.com.

Graduate Data
To view the job titles, employers, graduate schools and graduate programs reported by our most recent alums in the annual St. Norbert College Career & Professional Development graduate follow-up survey, download the Physics Graduate Survey Data Handout (PDF).  

Links of Interest  | Return to top   
Career Information
Professional Associations
Jobs and Internships
Additional Information