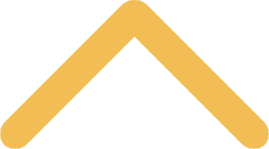 What Can I Do With a Major in Political Science?
 Download a printable version of this web page.
Account Executive
Activist
Administrative Assistant
Advisor
Ambassador
Anthropologist
Archivist
Attorney
Banker/Financer
Biographer
Broadcast/Newspaper Reporter
Budget Analyst
Bureau Chief
Campaign Manager/Consultant
Case Worker
Chamber of Commerce Manager
Chief of Staff
CIA Inspector
City Clerk
City Housing Administrator
City Manager
City Planner
City Project Coordinator
Civilian Consultant
Clergy
College Professor
Commentator
Commissioner
Compliance Officer
Congressional Assistant
Consultant to Multinational Corporations
Consumer Advocate
Corporate Legal Counsel
County Council Member
County Treasurer
Criminologist
Curator
Curriculum Developer/Supervisor
Customs Worker
Demographer
Deputy Secretary to the Governor
Deputy Undersecretary
Diplomat
Diplomatic Aide
FBI Agent

Federal Government
Financial Analyst/Manager
Foreign Service Officer/Specialist
Fundraiser
Geographer
Government Intelligence Analyst
Government/Politics Teacher
Health Services Administrator
Historian
Hospital Administrator
Human Resources
Information Manager
Information Technology Manager
Insurance Claims/Examiner
Intelligence Specialist
International Correspondent
International Organization Official
International Research Specialist
International Trade Consultant
Investment Officer
Issue Analyst
Journalism
Judge
Juvenile Justice Specialist
Labor Relations Specialist
Labor Union Official
Law Enforcement
Law Professor
Lawyer
Legislative Coordinator
Librarian
Litigation Analyst
Lobbyist
Management Auditor
Market Research Analyst
Mayor
Media Analyst
Mediator
Military Officer
Newspaper Writer/Journalist
Paralegal
Paratransit Analyst
Parole Officer
Pastor

Peace Corps Volunteer
Penologist
Policy Analyst
Political Consultant
Political Director
Political Reporter
Political Scientist
Politician
Pollster
Preservationist
Press Officer
Program Analyst
Program Director
Program Manager
Public Affairs Research Analyst
Public Affairs Specialist
Public Interest/Consumer Advocate
Public Opinion Researcher
Public Policy Analyst
Public Relations Specialist
Quality Improvement Advisor
Radio/TV Announcer
Real Estate Agent/Broker
Reporter
Research Analyst
Research Consultant
Researcher
Sales Manager
Security Officer
Social Services Administrator
Speech Writer
Staff Aide
State Legislator
State Personnel Officer
Strategic Planning Specialist
Student Affairs Administrator
Survey Researcher
Tax Inspector
Teacher
Television Reporter
Tour Guide
Translator
Urban/Regional Planner
Writer/Editor
Employers
Advertising Agencies
Analysis Companies
Archives
Banks/Financial Institutions
C.I.A.
Campaign Management Firms
Chambers of Commerce 
City Hall
Collection Agencies
Colleges/Universities   
Congress
Consulting Firms
Corporations
Correctional Institutions
Court System
Defense Department
Economic Development Organizations
Educational Institutions
Embassies
Environmental Protection Agencies

F.B.I.
Foreign Service
Government Agencies
Health Care Agencies
Historical Societies
Hospitals
Immigration Services
Import/Export Firms
Insurance Companies
International Organizations
Labor Unions
Law Firms
Libraries
Lobbying Groups
Local, State, Federal Government
Magazines/Newspapers
Market Research Firms
Media Firms
Military

Museums
Newspapers
Peace Corps
Political Interest Groups
Political Parties
Polling Organizations
Professional Journals
Public Relations Firms
Public/International Affairs Offices
Publishing Firms
Radio/TV/Film
Research Organizations
School Boards
School Districts
Social Service Agencies
Special Interest Groups
State Legislature
Travel Agencies
Workforce Department Agencies
Skills
Ability to relate and communicate to people of different backgrounds
Able to develop and market ideas
Achievement/prestige oriented
Analytical thinking
Computer literate
Conduct research and analyze and explain results
Decision-making
Desire to make a social contribution
Diplomacy and integrity

Flexibility
Goal setting
Interact with diverse populations
Leadership abilities
Oral and written communication 
Organizational skills
Persuasive/ability to influence others
Pragmatic
Problem-solving

Public speaking
Responsible
Sensitivity to social differences and needs
Statistical analysis
Team work
Time management
Understanding of community needs
Willingness to deal with society's real problems
Work well under pressure
Salary Information
NACE (National Association of Colleges and Employers) Summer 2018 Average Starting Salary:
Political Science and Government Bachelor's Degree: $44,362
Average Salary of SNC Political Science Graduates:
2017: $35,001 - $45,000
2016: $25,001 - $35,000
2015: No data available
For additional salary information, please visit salary.com.

Graduate Data
To view the job titles, employers, graduate schools and graduate programs reported by our most recent alums in the annual St. Norbert College Career & Professional Development graduate follow-up survey, download the Political Science Graduate Survey Data Handout (PDF). 
Federal Government
State and Local Government
Nonprofit Organizations
Campaigns and Polling
Law
Public Policy