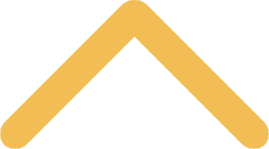 What Can I Do With a Major in Psychology?
 Download a printable version of this webpage.
Academic Advisor
Account Executive 
Activity Leader 
Admissions Counselor
Advertising Assistant
Advertising Manager
Alumni Relations Director
Animal Behaviorist
Arbitrator
Armed Forces Officer
Art Therapist
Auditory Researcher
Banking Analyst
Behavior Analyst
Biographer
Business Manager
Campus Minister
Care Giver
Career Counselor
Case Worker
Child Psychologist
Child Support Officer
Child Welfare Worker
Clergy Member
Clinical Manager
Clinical Research Coordinator
Clinician
Commodity Manager
Community and Social Service Worker
Community Relations Director
Community Relations Representative
Community Service Agency Director
Copywriter
Correctional Caseworker
Corrections Officer
Cottage Parent
Counselor: Alcohol/Drug
Counselor: Career
Counselor: Employment
Counselor: Guidance
Counselor: School
Counselor: Vocational
Creative Director
Criminologist
Crisis Intervention Counselor 
Customer Service Director
Customer Service Representative
Customs/Immigration Officer

Document Release Representative
Employee Assistance Director
Employment Agency Counselor
Ergonomist
Financial Advisor
Financial Aid Director
Financial Analyst
Firefighter
Food and Beverage Assistant Manager
Forensic Scientist
Fraud Investigator
Funeral Director
Genetics Counseling
Geriatric Case Manager
Gerontologist
Grant Writer
Health and Wellness Coordinator
Health Club Assistant Manager
Health Educator
Hospice Coordinator
Hospital Administrator
Hotel Event Management
Human Resources Generalist
Industrial Relations Manager
Insurance Sales and Claims Representative
International Student Advisor
Investigator
Junior Market Analyst
Lab Technician
Labor Relations Specialist
Lawyer
Market Research Analyst
Marketing/Sales Manager
Marriage Counselor
Media Buyer
Media Planner
Mediator
Mental Health Coordinator
Mental Health Worker
Minority and Race Relations Specialist
Motivational Researcher
Multicultural Student Services Coordinator
Music Therapist
Nursing Home Administrator
Occupational Therapist
Ombudsman
Outpatient Therapist
Paralegal

Physical Therapist
Physician
Police Officer
Polygraph Examiner
Prevention Counselor
Probation Officer
Professional Employment Recruiter
Professor
Profiler (CIA, FBI)
Program Developer
Psychiatrist
Psychological Anthropologist
Psychologist
Psychometrist
Psychotherapist
Public Opinion Surveyor
Public Relations Assistant
Public Relations Manager
Realtor
Recreation Specialist
Registered Nurse
Rehabilitation Counselor
Research Analyst
Residence Hall Director
Sales Representative
Security Guard
Sign Language Interpreter
Social Service Manager
Social Worker
Sociologist
Speech Pathologist
Sports Psychologist
Statistician Assistant
Student Activities Director
Study Abroad Coordinator
Substance Abuse Counselor
Suicide Prevention Services Specialist
Teacher
Technical Writer
Television/Media Research
Toxicologist
Training and Development Professional
Trauma Support Specialist
Victim Advocate
Wage/Benefits Analyst
Youth Corrections Officer
Youth Counselor
Youth Services Specialist
Employers
Abuse Center
Adoption and Child Care Agencies 
Advertising Agencies
Air Traffic Control
Alzheimer's Association
Banks
Big Brother/Big Sister Agencies
Board of Education
Business and Industry
Career Services Offices
Caseworkers
Child Care Center
Churches and Religious Organizations
Civil Rights Commission
College And University Counseling Centers
Colleges/Universities
Community Services
Consulting Firms
Consumer Affairs Office
Correctional Institutions
County Probation Department
Division of Youth & Family Services
Educational Institutions
Employee Assistance Programs

Family Services Agency
Federal Bureau of Prisons
Financial Service Companies
Foreign Service
Government/State/Federal Agencies
Group Homes
Health and Human Services
Hospitals and Clinics
Insurance Companies
Labor Department
Labor Unions
Laboratories
Local, State and Federal Government
Management Consulting Firms
Market Research Firms
Mental Health Institutions
Mortgage Corporations
National Science Foundation
Newspapers, Magazines
Non-Profit Organizations
Nursing Homes
Peace Corps/VISTA
Prisons
Private Corporations

Private Practice
Private Psychiatric Facilities
Probation Departments
Psychological Services
Public Health Services
Public Relations Firms
Publishing Companies
Radio and TV Stations
Real Estate Agencies
Rehabilitation Agencies    
Religious Organizations
Research Programs/Centers
School Districts
Science Research Laboratories
Social Service Agencies
Substance Abuse Clinics
Test Development Corporations
Trust Administrators
United Way Agency
Veterans Administration
Vocational Rehabilitation Units
Women's Center
YMCAs and YWCAs
Youth Homes/Guidance Centers
Skills
Ability to communicate and present ideas and information
Ability to research and write reports
Ability to understand and improve human relationships
Ability to work in teams
Able to promote healthy relationships
Analyze, synthesize and interpret information
Concern for and sensitivity to others
Critical and inferential thinking

Decision making
Empathy
Engage in ethical practice
Evaluates personal problems and makes appropriate decisions
Good listener
Insight to deal effectively with people
Interpersonal communication (oral and written)
Interviewing techniques

Knowledge of community resources
Knowledge of human development & behavior
Problem solving
Recognize cultural differences/similarities
Resolve/mediate conflicts
Understanding of group dynamics
Understands socio-cultural forces impacting human behavior
Salary Information
NACE (National Association of Colleges and Employers) Summer 2018 Average Starting Salary:
Psychology Bachelor's Degree: $35,328
Average Salary of SNC Psychology Graduates:
2017: $30,001 - $40,000
2016: $25,001 - $35,000
2015: $25,001 - $35,000
For additional salary information, please visit salary.com.

Graduate Data   
To view the job titles, employers, graduate schools and graduate programs reported by our most recent alums in the annual St. Norbert College Career & Professional Development graduate follow-up survey, download the Psychology Graduate Survey Data Handout (PDF). 
Career Information
Professional Associations
Jobs and Internships
Additional Information