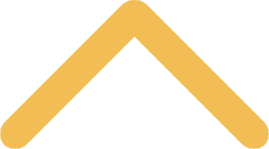 What Can I Do With a Major in Sociology?
 Download a printable version of this web page.
Academic Advisor/Counselor
Admissions Counselor  
Adoption Agent 
Advertising Assistant 
Advocate
Aging Specialist 
Alcohol/ Drug Case Worker
Anthropologist
Archaeologist
Archivist
Art Conservator
Behavioral Science Advisor
Bilingual/Bicultural Program Specialist
Biographer
Career Counselor
Caseworker
Child Welfare Officer 
City Planner  
Claims Representative
Clergy
Collections Manager
College Professor
Community Development Specialist
Community Planner
Community Relations
Community Service Administrator
Compensation/Benefits
Congressional Aide
Consultant
Consumer Advocate 
Convention Organizer 
Coroner/Medical Examiner
Correctional Case Worker
Corrections Officer 
Cultural Artifact Specialist
Curatorial Assistant
Day Care Worker 
Dietitian
Ecotourism Director
Employee Relations Specialist

Employment Recruiter
Ethnologist
Family Service Counselor
Field Archaeologist
Financial Aid Director 
Foreign Affairs Officer
Forensic Anthropologist
Foster Care Worker 
Foundation Program Manager
Friend of the Court Caseworker
Fundraiser 
Genealogist
Genetic Counselor
Gerontologist
Head Start Program Director
Human Resources Manager
Immigration Inspector
Industrial Psychologist
Insurance Agent/Broker 
Labor Relations Representative
Laboratory Assistant
Legislative Aide
Librarian
Linguist
Management Consultant
Management Trainee
Marketing Manager
Marketing Research Analyst 
Marriage and Family Therapist 
Media Planner
Media Specialist
Medical Anthropologist
Medical Social Worker 
Mental Health Worker
Multicultural Program Leader
Museum Education Director
National/State Park Interpreter
News Correspondent
Nutritionist
Paleontologist

Park Service Supervisor/Director
Parole/Probation Officer
Peace Corps Area Director
Peace Corps Volunteer
Physician
Professor 
Program Coordinator/Assistant
Program Director
Public Administrator 
Public Health Educator
Public Opinion Surveyor
Public Relations Specialist
Recreation Director
Recreation Therapist
Rehabilitation Counselor 
Reporter
Research Assistant
Researcher 
Resident Assistant 
Rural Development Officer
Sales Representative
School Counselor 
Secret Service Agent 
Social Scientist 
Social Service Agency Planner
Social Welfare Examiner 
Social Worker
Statistician
Substance Abuse Counselor
Teacher
Technical Writer
Trainer
Translator
Travel Agent
Union Legal Counsel
Urban Planner
Veterans Affairs Specialist
Vocational Teacher
Welfare Counselor
Writer/Editor
Employers
Adoption and Child Care Agencies
Advertising and Marketing Firms
Advocacy Groups
Banks
Child Care Services
Churches
Colleges and Universities
Community Organizations
Community Service Agencies
Consulting Firms
Consulting Organizations
Correctional Institutions
Court Systems
Drug Enforcement Administration
Educational Information Services
Environmental Advocacy Groups

Environmental Protection Agency
Family Courts
FBI
Federal, State and Local Government
Government Agencies
Halfway Houses
Health Agencies
Health And Human Services
Healthcare Organizations
Hospitals and Wellness Centers
Housing and Urban Development
Human Resources
Human Services
Insurance Companies
IRS
Libraries

National Institute Of Aging
National Institutes Of Health
Newspapers, Magazines and News Agencies
Non-Profit Organizations
Nursing Homes and Retirement Communities
Peace Corps
Private Foundations
Public Opinion Research Polls
Religiously-Affiliated Service Organizations
Research Institutes
Retail Stores
United Way Agencies
Veteran's Administration
Vocational Services
Welfare Department
Skills
Ability to understand and improve human relationships
Analyze, synthesize and interpret information
Communication across cultures and languages
Computer skills (data processing and analysis)
Conducting field studies
Critical thinking
Examining data and artifacts
Insight into group dynamics

Interact well with diverse cultures/ groups
Interpersonal communication (oral and written)
Interviewing surveying
Knowledge of community resources
Knowledge of social structures and change
Planning projects
Recognizing cultural differences and similarities

Research and planning
Resolve conflicts
Sampling, gathering and organizing data
Statistical abilities
Summarizing results
Work well under pressure
Writing grant proposals
Salary Information
NACE (National Association of Colleges and Employers) Summer 2018 Average Starting Salary:
Sociology Bachelor's Degree: $37,868
Average Salary of SNC Sociology Graduates:
2017: $30,001 - $40,000
2016: $25,001 - $35,000
2015: $25,001 - $30,000
For additional salary information, please visit salary.com.

Graduate Data
To view the job titles, employers, graduate schools and graduate programs reported by our most recent alums in the annual St. Norbert College Career & Professional Development graduate follow-up survey, download the Sociology Graduate Survey Data Handout (PDF).
Career Information
Professional Associations
Jobs and Internships
Additional Information