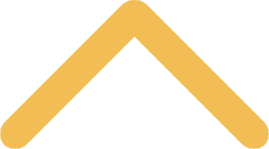 What Can I Do With a Major in Theatre Studies?
 Download a printable version of this web page.
Acting Coach 
Actor/Actress
Admissions Director
Advertising/Marketing
Agent
Amusement Park Entertainer
Animal-Talent Coordinator
Announcer
Art Director
Booking Manager
Broadcast Journalist
Business Manager
Buyer
Casting Director
Communication Technology
Community Affairs Officer
Copy Writer
Costume Designer
Costumer 
Critic
Customer Service Manager
Director
Draftsman
Drama Coach
Equipment Operator
Exhibit/Display Designer

Facilities Manager
Faux Painter
Foreign Correspondent
Fundraiser
Health Educator
Human Resource Specialist
Impersonator
Instructor, Theater Arts
Labor Relations Specialist
Lighting Designer
Lighting Operator
Lobbyist
Magician
Make-Up Artist
Media Planner
Media Salesperson
Mediator
Mime
Model
Movie Theater Manager
Narrator
Negotiator/Mediator
Paralegal
Playwright
Producer
Program Assistant
Prop Manager
Public Affairs Officer

Public Relations Specialist
Puppeteer
Radio/TV Announcer
Recruiter
Rigger
Sales Representative
Scene Painter
Script Coach
Script Manager
Set Designer
Sound Designer
Special Events Coordinator
Stage Manager
Stand-In
Student Affairs Specialist
Stunt Coordinator
Stunt Person
Talent Manager
Talent Scout
Teacher
Theater Manager
Ticket Sales Coordinator
Tour Guide
Tourism Director
Training & Development Director
Video Store Manager
Writer/Editor
Employers
Advertising Agencies
Amusement Parks
Apparel Manufacturers
Art Museums
Auction Galleries
Ballet Companies
Colleges/Universities
Consumer Magazines
Corporate Communications
Cosmetic Firms
Cruise Lines
Educational Institutions
Galleries
Government Agencies

High Schools
Lighting Companies
Movie Studios
News Stations 
Newspapers/Magazines
Nonprofit Organizations
Opera Companies
Orchestras
Party Companies
Performing Arts Groups
Photography Studios
Promotional Companies
Public Relations Firms
Publishing Firms

Radio/TV/Film
Repertory Companies
Resorts
Retail Concerns
Science Centers
Sports Industry
Symphonies
Talent Agencies
Telecommunications
Television Studios
Theater Companies
Theatres
Trade Associations
Training Centers for Arts
Skills
Adaptability
Alternate views of culture and society
Appreciation of aesthetics
Attention to detail
Awareness of the power and creation of imagery and symbols in media
Basic reading, writing and editing skills
Composing and translating
Continually conceiving and developing ideas
Critical reading, writing and editing
Expansion of creativity and intuition

Experimenting with ideas
Explaining concepts
Flexibility and adaptability
Good work ethic
Greater ability to communicate in and to large groups of people
Imagination and creativity
Increased ability for analysis and criticism
Increased awareness of personal image and communication style
Increased knowledge and appreciation of the Fine and Performing Arts
Innovative

Integrating others' ideas
Interpersonal skills
Interpretive and perceptive
Presentation, public speaking skills
Quick-thinking
Self-expressive
Simplifying ideas
Strong communication skills
Work with self-direction
Salary Information
NACE (National Association of Colleges and Employers) Summer 2018 Average Starting Salary:
Visual and Performing Arts Bachelor's Degree: $37,959
Average Salary of SNC Theatre Studies Graduates:
2017: No data available
2016: No data available
2015: No data available
For additional salary information, please visit salary.com.
Career Information  
Professional Associations
Jobs and Internships
Additional Information