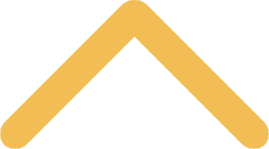 What Can I Do With a Major in Theology and Religious Studies?
 Download a printable version of this webpage.
Admissions Counselor 
Advertising Account Executive
Archaeologist
Archivist
Bioethicist
Business Manager
Campus Minister
Campus Religious Coordinator
Chaplain
Child Welfare Worker
Church Administrator
Church Camp Director
Clergy
Collection Agent
College/University Administrator
Community Affairs Specialist
Community Organization Worker
Community Service Agency Worker
Conflict Resolution Specialist
Consultant
Consumer Advocate
Copy Writer
Corporate Trainer
Corrections Officer
Counselor
Cultural Affairs Officer
Customer Relations Representative
Daycare Center Worker
Diocesan Employee
Diplomat
Director of Institutional Research
Director of Religious Activities
Director of Religious Education

Education Coordinator 
Employee Relations Specialist
Ethicist
Evangelist
Family/Marriage Counselor
FBI/CIA Agent
Foreign Service Officer
Fund Raiser
Government Agency Administrator
Historic Site Administrator
Hospice Director
Hospital Administrator
Hospital/Military/Prison Chaplain
House Parent
Human Resources Specialist
Insurance Agent/Broker
International Relations Specialist
Journalist
Labor Relations Specialist
Lawyer
Lay Minister
Legal Assistant
Librarian
Liturgist
Lobbyist
Market Researcher
Mediator
Missionary
Music Minister
Newspaper/Magazine Journalist
Non-Profit Administrator
Nursing Home Director
Peace Corps/JVC/VISTA Worker

Politician
Professor
Psychologist
Public Information Officer
Public Policy Specialist
Public Relations Specialist
Publications Specialist
Rehabilitation Counselor
Religious Bookstore Manager
Religious Education Director
Religious Education Teacher
Religious Educational Administrator
Religious Leader
Religious Researcher
Religious Writer
Researcher/Archivist
Residence Hall Director
Retail Store Manager
Sales Representative
School Guidance Counselor
Social Worker
Student Activities Director
Teacher
Theological Professor
Translator
Travel Consultant
University/Seminary Administrator
Urban Regional Planner
Volunteer Services Coordinator
Volunteer Services Director
Writer/Editor
Youth Counselor
Youth Minister
Employers
Adoption Agencies and Foster Care
Advertising Agencies 
Assisted Living Homes
Board of Education
Children/Youth Homes
Children's Aid and Family Services
Churches, Synagogues And Mosques
Civil Rights Commission
Colleges and Universities
Community Organizations
Consumer Affairs Office
Consumer Organizations
Correctional Institutions
Criminal Courts
Cultural Organizations
Denominational Hospitals, Homes, Schools, Boards And Agencies
Division of Youth and Family Services
Drug Enforcement Agency 

FBI/CIA
Federal/State Congressional Offices
Foreign Service
Foundations
Health Organizations 
Hospitals
Legislative Affairs
Libraries
Magazines/Newspapers
Management and Consulting Firms
Media Organizations
Mental Health Organizations
Mental Health Treatment Facilities
Museums, Historical Societies
Nonprofit Organizations
Nursing Homes
Peace Corps/AmeriCorps/JVC
Professional Associations

Public Relations Firms
Publishing Firms
Radio/TV Stations
Religious Bookstores
Religious Hospitals And Hospices
Religious Organizations
Religious Political Organizations
Religious Publishers
Religiously Affiliated Schools
Research Services
Retail Stores
Retirement Homes
Schools
Seminaries/Schools Of Theology
Shelters
Social Service Agencies
Youth Organizations And Camps
Skills
Analyze and apply biblical, theological and doctrinal principles
Analyze complex spiritual issues and establish a standard
Apply spiritual truths to current life issues
Apply theory
Appreciate human spiritual and social needs
Build and defend views in competing positions
Clarify problems
Collect, organize and classify data
Communicate clearly orally and in writing
Concentrate for long periods of time
Convince others of truth by personal example
Critical Thinking
Critique

Distinguish differing views and discover ultimate truth
Elicit hidden assumptions
Examine material in its historical, grammatical and cultural context
Exercise good judgment
Express a distinctive view with authority and confidence
Formulate and defend positions
Imagine and conceive
Incorporate theory and practical application
Interact with all types of people
Listen and respond to others objectively
Make critical observations and appropriate decisions
Oral and written presentation of ideas
Organize, conduct and explain research

Persuade and influence others
Present clearly and with confidence
Presents ideas through well-constructed, concise arguments
Relate to abstract ideas
Sense how to meet the spiritual and social needs of others
Show sensitivity to and compassion for others
Summarize complex materials
Synthesize perceptions
Trouble-shoot and problem-solve effectively
Use analytical and synthetic reasoning
Work independently and in teams
Write interpretively, descriptively and persuasively
Salary Information
NACE (National Association of Colleges and Employers) Summer 2018 Average Starting Salary:
Religion/Religious Studies Bachelor's Degree: $37,344
Average Salary of SNC Theology & Religious Studies Graduates:
2017: $30,001 - $40,00 
2016: $30,001 - $40,00 
2015: No salary data available
For additional salary information, please visit salary.com.

Graduate Data 
To view the job titles, employers, graduate schools and graduate programs reported by our most recent alums in the annual St. Norbert College Career & Professional Development graduate follow-up survey, download the Theology & Religious Studies Graduate Survey Data Handout (PDF). 
Career Information
Professional Associations
Jobs and Internships
Additional Information