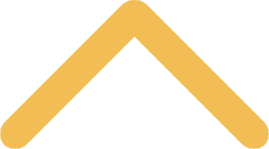 Student Transportation
If you've chosen not to bring a car to campus, here are two alternate methods of transportation.
Green Bay Metro Bus Line

Monthly all-you-can-ride passes are available for St. Norbert College students from Green Bay Metro for $30/month.
Ride Share ListServ
Not sure how to get home? Don't want to ask your parents to drive all the way here to pick you up and then drive you all the way back?
See who else from St. Norbert College is heading your way and catch a ride. Or, see who needs a ride to where you're driving and split the gas costs! Sign up for the ride share listserv. Please read the disclaimer below and then click on the link below to sign up:
Disclaimer
The ride share listserv is a service provided to the St. Norbert College community to connect community members who are looking for rides or riders. You must be a current member of the St. Norbert College community to sign up for this listserv.
St. Norbert College does not represent or endorse, or ensure the accuracy or reliability of, any person or item of information contained on this ride board. Moreover, the college will not guarantee the fitness or skill level of any driver and has performed no safety checks or character references of any person who uses this listserv, including all drivers. You hereby acknowledge that any reliance upon an advertisement shall be at your sole risk. St. Norbert College reserves the right, in its sole discretion and without any obligation to the person who posts the advertisement, to remove any advertisement from the listserv.
St. Norbert College encourages you to exercise discretion and caution while advertising for a ride or a passenger and to screen any driver or passenger with due care for your personal safety. Each rider or driver is responsible for his or her own safety. A rider or driver has the right and is strongly encouraged to refuse a driver or rider if he or she feels uncomfortable with the situation. Before accepting a ride or accepting a passenger, you are strongly encouraged to communicate with the person either via phone or face-to-face. This is your chance to get to know the person and assess any potential dangerous or uncomfortable situations.
Safety Tips
Do not travel with someone you do not trust
Before agreeing to travel with someone, meet them in a well-lit place
Do not travel in a car with illegal items or substances
Drive at the posted speed limit
Stay in contact with someone while traveling
Make note of the license plate number and text it to someone
Do not carry large amounts of cash on you or make this known
St. Norbert College, Inc., the Premonstratensian Fathers, their trustees, directors and agents (furthermore know as St. Norbert College) are not responsible for any accidents, negligence, gross negligence or intentional wrong doing that may occur during the trips arranged by using the Ride Share listserv. You hereby release, indemnify and hold harmless St. Norbert College from all claims, actions, suits, judgements and expenses resulting from your use of the Ride Share listserv. This is a release.
By signing up for this listserv, you are acknowledging that you are doing so freely and voluntarily, accepting the terms and conditions above, and accepting this as a complete and unconditional release of all liability as relates to the Ride Share listserv to the greatest extent allowed by law.
By clicking below, I am accepting the terms and conditions above.

To sign up, please find the google group with your snc email address.